The shoot I did for Philippine Star's Young Star/Ystyle was already published last Friday. Whenever I get invited to shoots, I always feel so blessed to be able to meet all these talented individuals and witness creative minds at work. Being part of the process of producing great photos/editorials is just so amazing. For this spread, I enjoyed working with everyone especially Everywhere We Shoot. They are such an easygoing and creative team. It's people like Garovs and Ryan who make me love shoots even more. It'™s like seeing art unfold right in front of you.
Here are the scans (newspaper scans are the worst):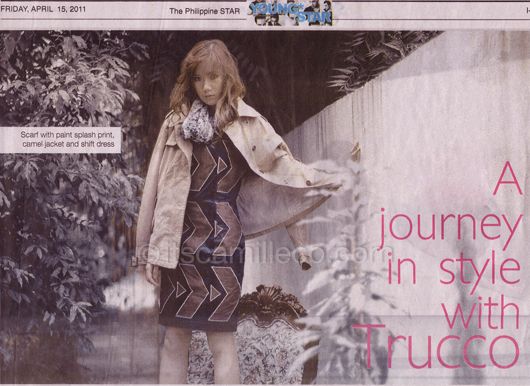 I was in heels here. Heels + cushion = not a good match. The hand on the wall is actually for me to be able to stand and balance. (Squint and you can still see the bruise on my right leg but it's not a result of this shoot. It was due to my normal clumsy self.)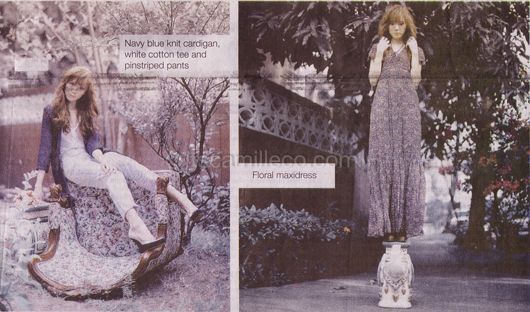 Left photo: Hand on the elephant is also for keeping me balanced and to prevent the chair from rocking. Right photo: My favorite! A little scary standing on top of the elephant in heels, especially because there is no room for me to move. I really had to focus on my stance because a little movement and I'd go *BAM* to the floor haha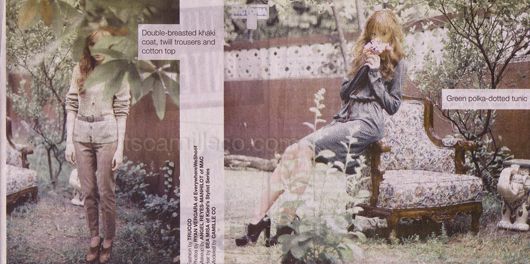 Left photo: This was the first layout we shot. Right photo: The flowers were stolen haha! But they smelled really good. There's tissue at the bottom of the stem too because it was still dripping out some sort of juice.
Styling by Bea Ledesma | Photography by Everywhere We Shoot | Make-up by Angel Manhilot of MAC Cosmetics | Hair by Bea Misa