My outfit for the Bloggers United bazaar last Friday. (More about that in my next post, you're stuck with my outfit post for now.) I decided to go for a look that wasn't too simple, but not too bongga either. (What's bongga in English? Extravagant? Glam? Haha! Our language is so unique, don't you think? Iloveeettttttt!)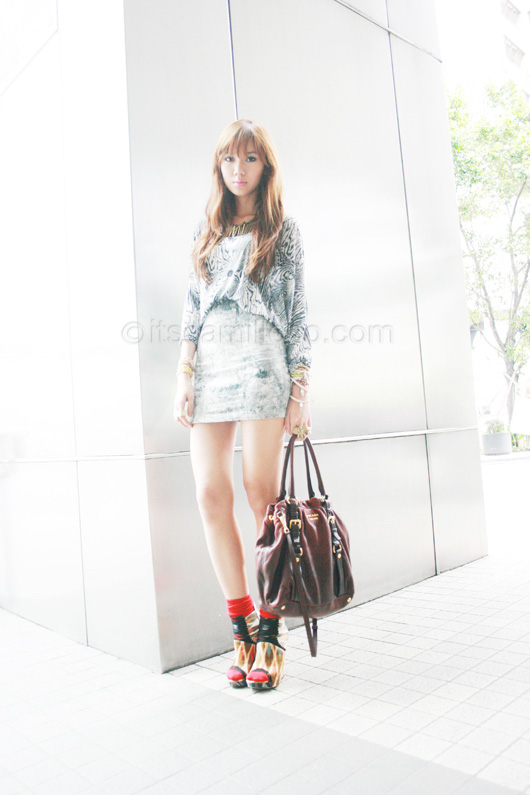 Topshop top | Cotton On dress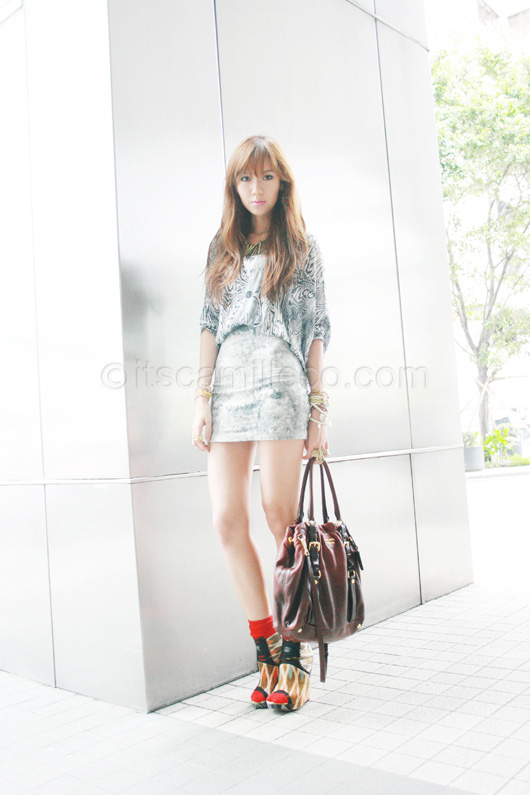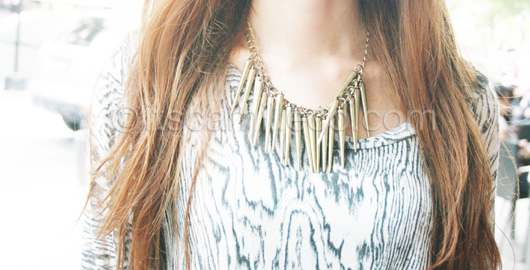 The Ramp necklace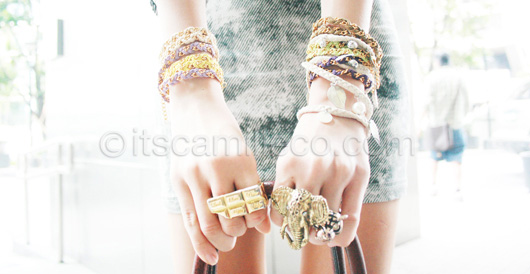 Holic Accessories cord bracelets | H&M cream colored bracelet | Bijoux de Lou gold chocolate bar connector ring I Thrifted elephant ring | Thrifted tiger ring 
To Mitzi of Holic Accessories, if you're reading this, quite a number of people asked me where I got my bracelets. Woohooo! Of course I was more than proud to say they're from Holic! More power to you! Still can't get over how perfect they are!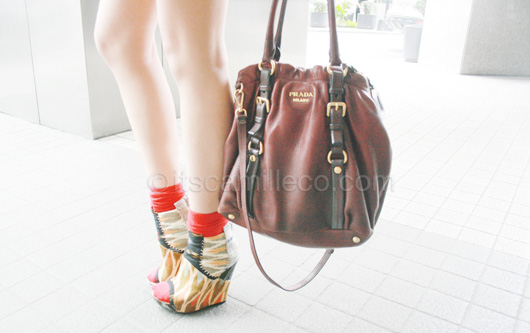 Aldo wedges | SM Department Store red socks | Prada bag
Hype this look on Lookbook.nu here.

Photos taken by Raleene.