Morning
Laureen to me: Cams, I'll pick you up 2:30.
2:10pm (Just got home from the gym due to driver issues, with no make-up on and probably looking like a mess)
Me to Laureen: Laur don't go here yet! I'm not ready!
Laureen to me: Giiiiiirrrrrrlllll, why are you always in a rush? :)
2:40pm
Done and out the door. Haha! Welcome to my life. Here's my 1-2-3 easy (not to mention, in panic mode) outfit to a bonding session at Rockwell with Laureen and Kryz. I decided to wear leggings because it was raining the entire day and I was feeling a little cold.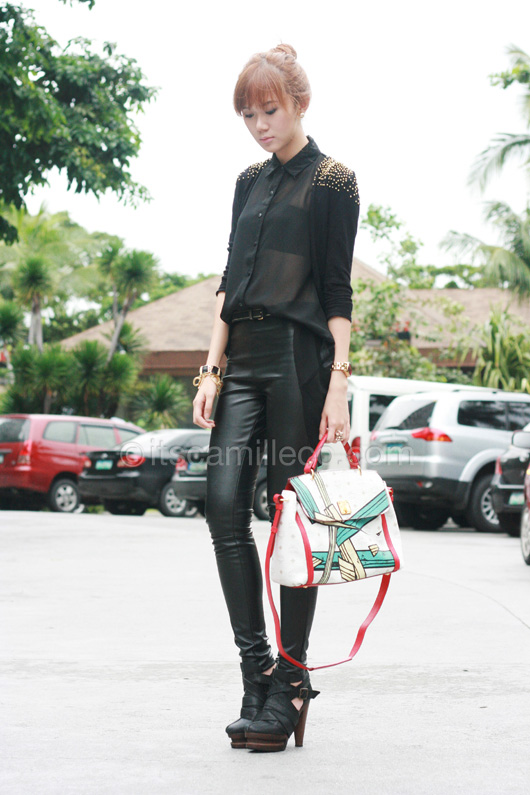 H&M cardigan | Stradivarius sheer top | Topshop leather leggings | Jeffrey Campbell shoes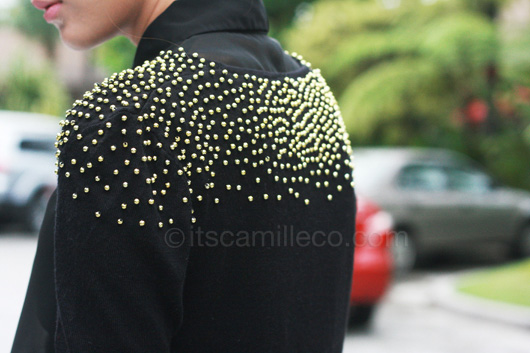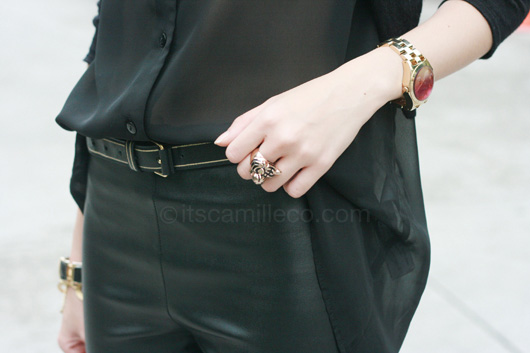 Prada belt | Thrifted tiger ring | Marc by Marc Jacobs watch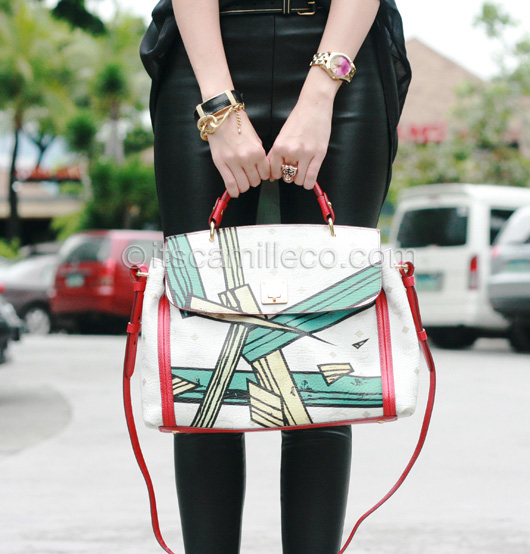 MCM x Richard Woods limited edition bag (woohoooo my first ever!)
Hype this look on Lookbook.nu here.
Little tip: If you're top is too long, you can always tuck the front in and leave the back long. It makes the look entirely different and adds lines and soft drapes too.