Topshop top | WAGW skirt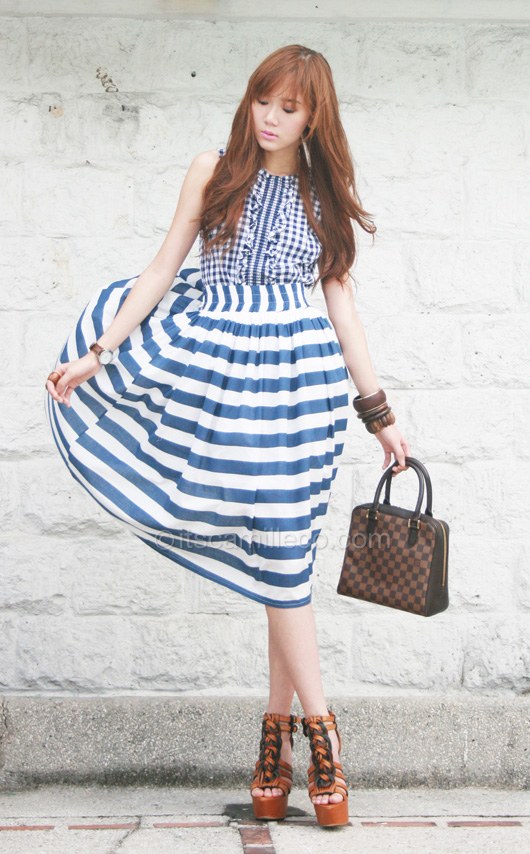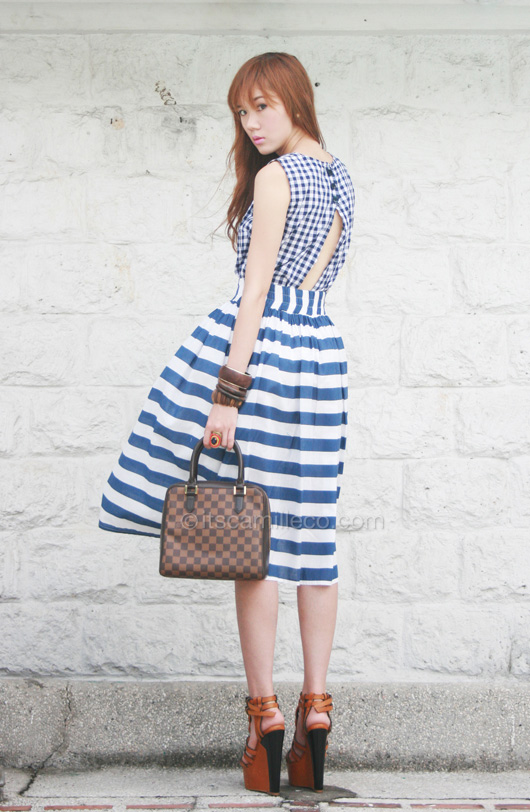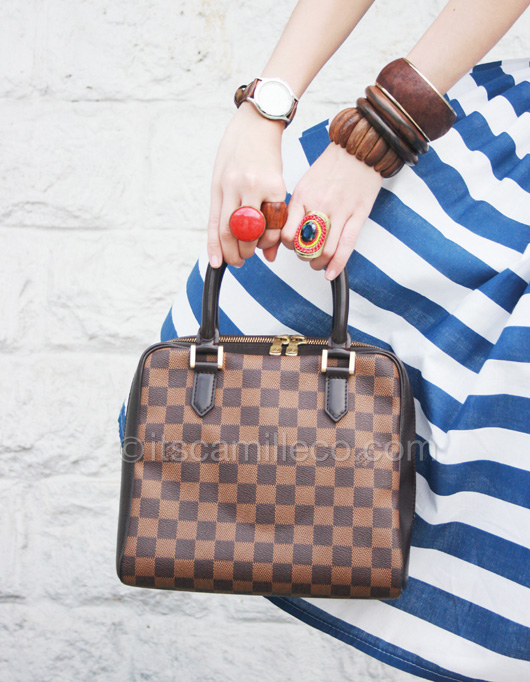 Louis Vuitton bag | SM Accessories watch | Topshop gold ring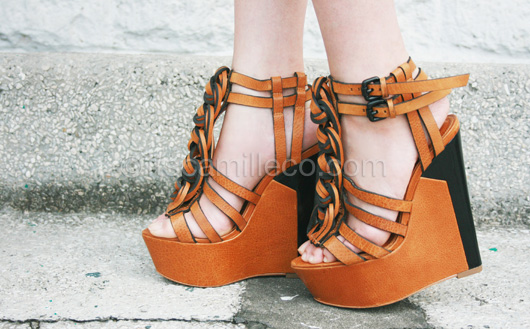 Topshop Unique wedges
Hype this look on Lookbook.nu here.
I got these wedges from Topshop, Singapore. (It's so sad our local Topshop doesn't carry Unique) They might not look like it but these wedges are extremely high–DANGEROUSLY high! They're probably the highest heels I've ever owned (at least for now). Every time I wear them, an image of me tripping and breaking my ankles keeps flashing through my mind (wa poise, I know!). But oh well, I still wear them anyway. THEY'RE JUST TOO PRETTY TO RESIST! Aside from the black accents, I especially love the buckle detail on the straps too. It's little details like this that get my attention.
P.S. Please send me some crutches, preferably in pink, for my soon to be broken ankles. Thanks!