2nd set from our shoot with the amazing Ira Giorgetti. First photo below was taken with film. :)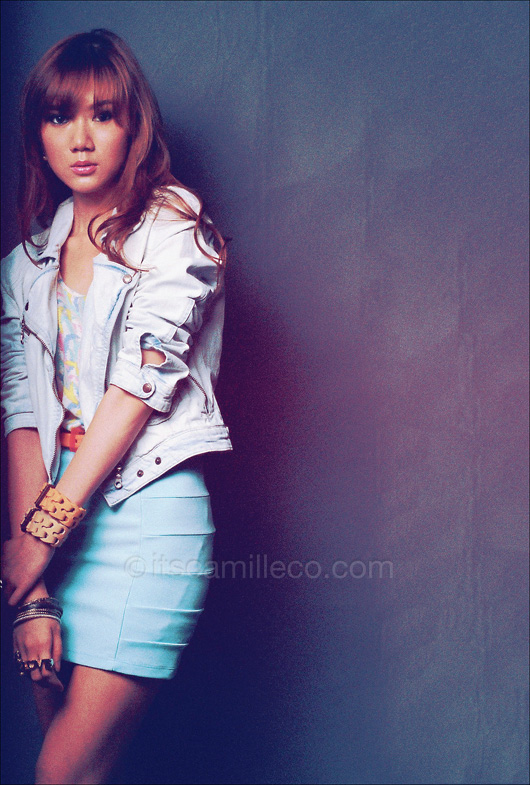 I still have so much sponsored accessories to blog about and the belt I'm wearing here is one of them. Remember the orange belt from Tie-Ups I blogged about here? :) Tada! I'm still crazy in love with it! I built my outfit around it and this is what I came up with. I hope you like it!
Again, if you want one for yourself, you can order online here. Choose from their designs or customize one (like mine) too!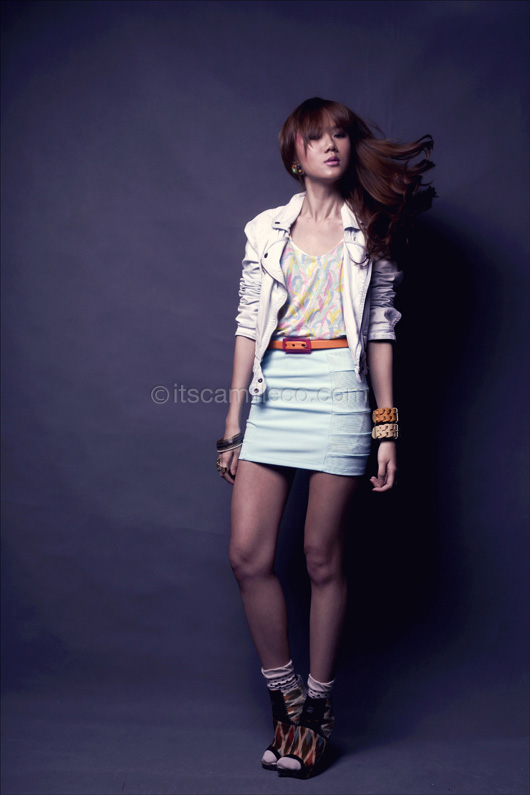 Please note my polka dot socks under my tribal print shoesies. :) I will always love print on print, even in the tiniest of details. Print on print on print on print on print on print on print on print FOREVERRRRRRR!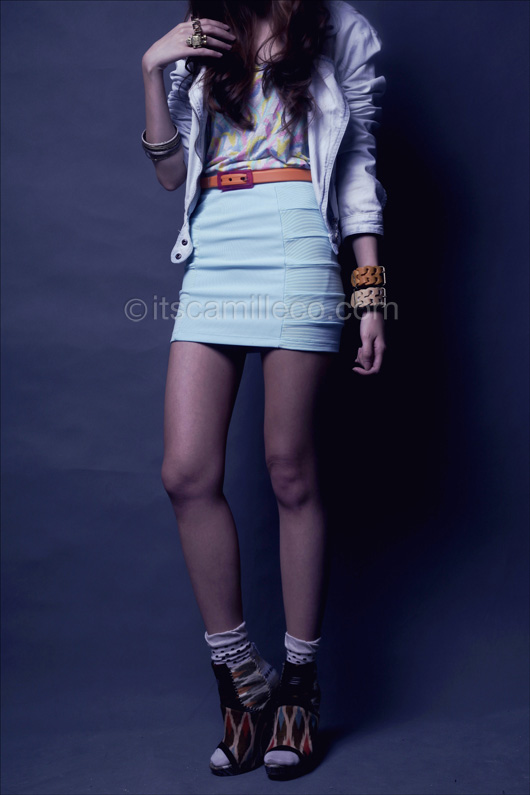 SM Department Store polka dot socks | Aldo shoes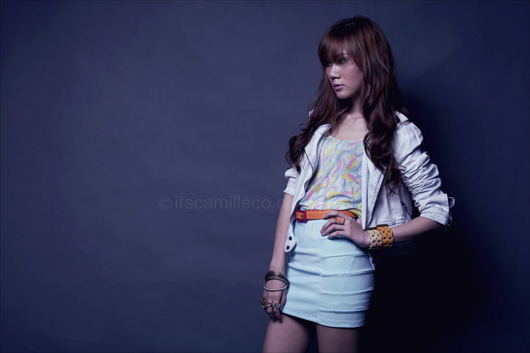 Mango denim jacket | Topshop dress (worn as top) | H&M skirt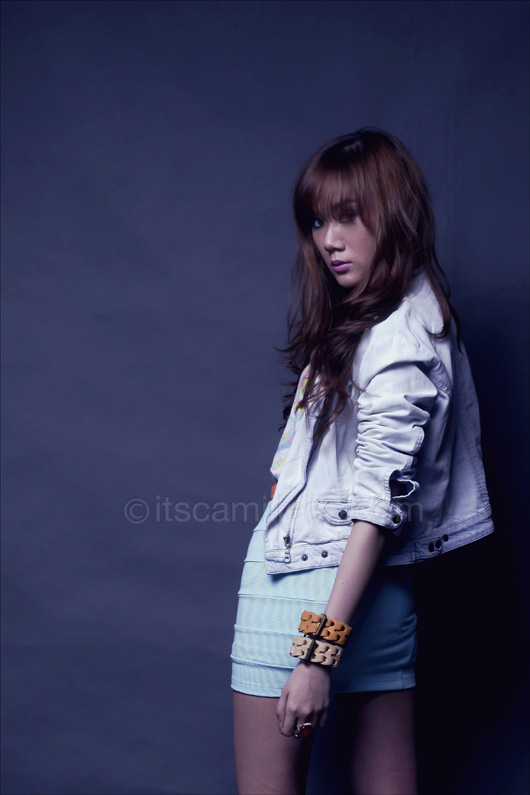 Folded and Hung belt bracelets | H&M ring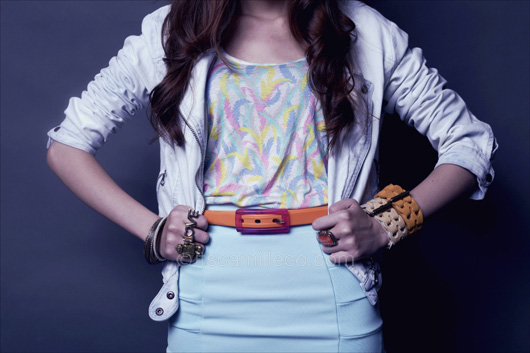 Tie-Ups belt | Bijoux De Lou robot ring | Aldo love ring
Hype this look on Lookbook.nu here.