Here's what I wore to the SM Accessories fashion show. I was in such a hurry (what's new), I didn't have enough time to plan my outfit before the event. It was a quick change and run type of thing. I was already running late and Laureen was already waiting for me (Kryz was still in class).
Funny thing though, while on the way there, I told Laureen over the phone that she had to check my outfit first because I was in such a hurry so I'm not really sure about it. She answered, "Girl, no! You have to check mine!" because she had to do a last minute change too! Cuuuuuuute! I know, I know. Such lame dilemmas, but we bloggers (and girls) understand each other.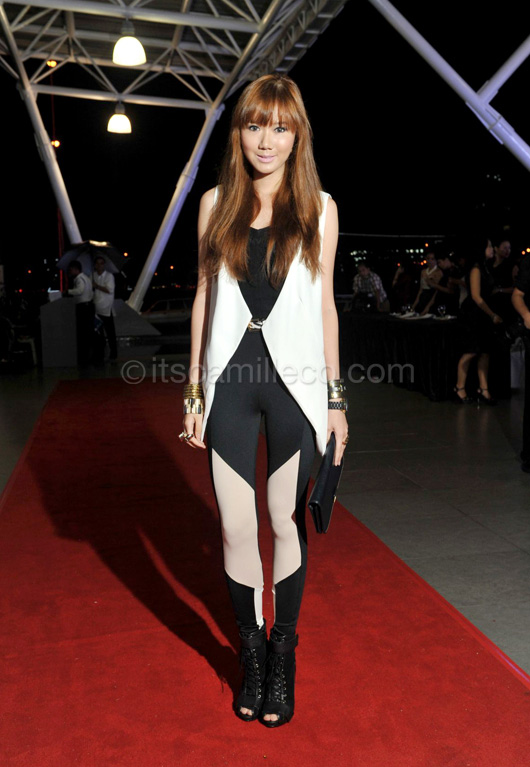 Zara white vest | Topshop corset | H&M beige & black leggings | Aldo heels (Photo by Style Bible Digital/Sandro Paredes)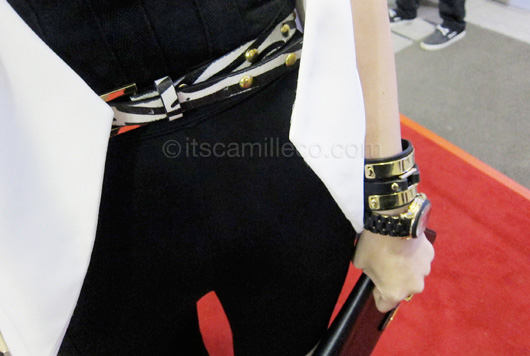 River Island belt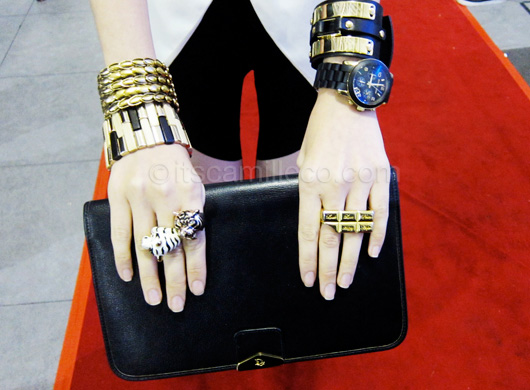 WAGW gold cuff | H&M gold and black cuff | The Ramp leather cuff | Michael Kors watch | Dior vintage purse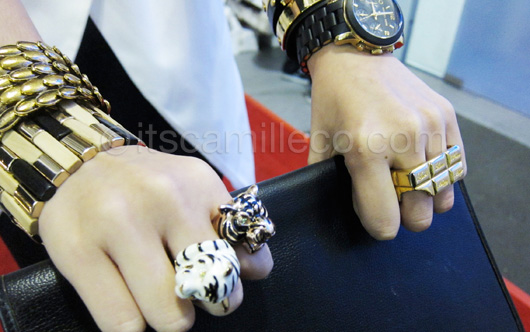 Thrifted tiger rings | Bijoux De Lou connector ring (Accessory photos by Laureen Uy)
Hype this look on Lookbook.nu here.