Last June 8, SM Accessories held a fashion show at One Esplanade to showcase the latest in their hats, jewelry and scarves collections. As usual, I went with my FAVORITE girls in the world, Kryz and Laureen. :)
The invite. Such a cool idea for an invite. You may have seen me wearing this watch in my previous posts. Haha! :)

They played a short clip first before the fashion show.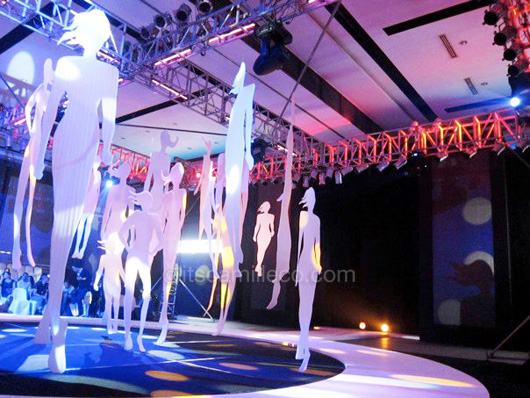 The circular ramp.

SUPERmodel Ria Bolivar opened the show, wearing a beautiful necklace and a huge headpiece.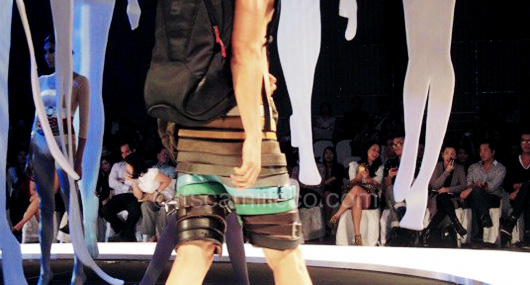 Yes. Those are belts! Ingenious!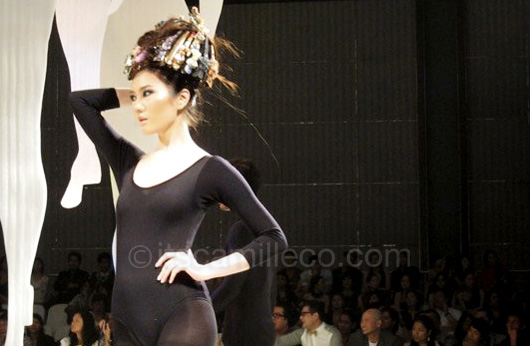 One of my favorite models, Jessica Yang. She's working the headpiece full of hair clips!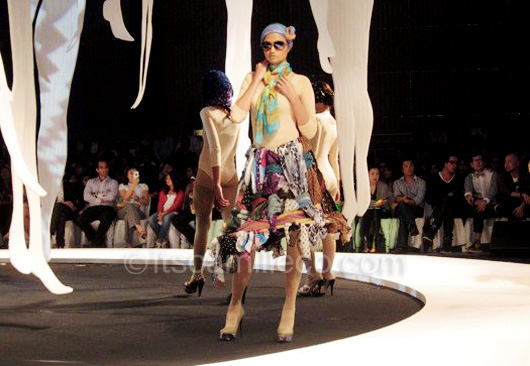 Check out her skirt! It's made of scarves and a big hula hoop-like thing. Coolio! :) I'm loving the mix of prints!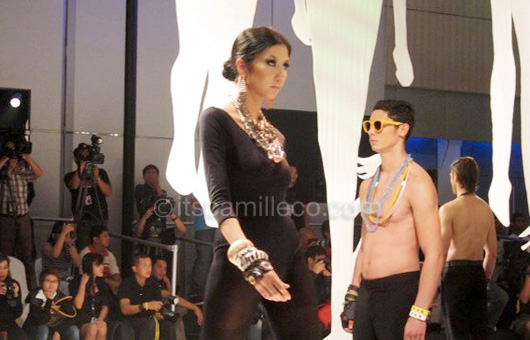 Love the accessories!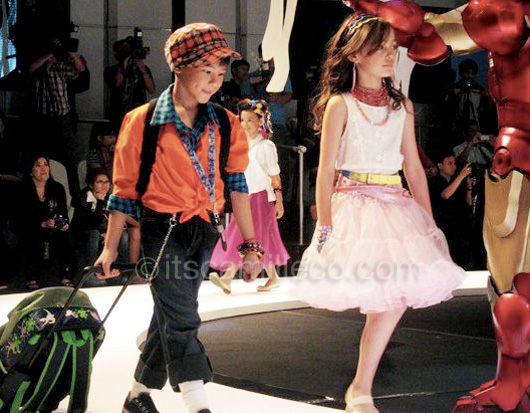 If you're looking for accessories (and clothes) for the kids, SM is a really good place to shop at!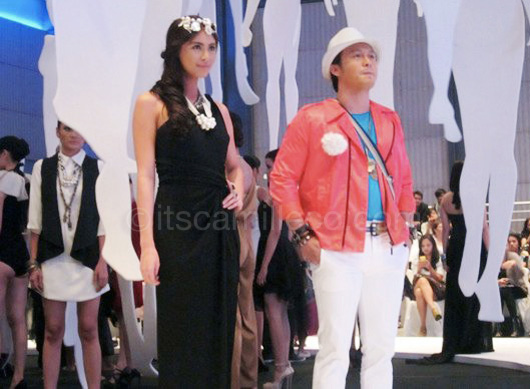 Just some of the celebrities for the finale. (See the model on the left? I love what she's wearing. They're all from SM!)
I got a few SM Accessories GCs too after the event. Even without them, I'm definitely dropping by SM one of these days, because, as the jingle goes, "here at SM, we got it all for youuuuuuuu!"
Photos by Laureen Uy.