Imagine my excitement when I found a package waiting for me at home, delivered all the way from Italy!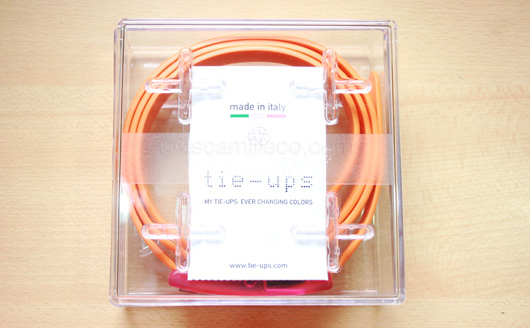 "tie-ups is the first belt to be wholly realized in fine plastics: resistant, flexible and with a minimal and versatile design." It's the only one of its kind because it is ecological, recyclable, hypoallergenic, antibacterial, one size fits all, waterproof, metal detector-proof and compatible with automatic washers. It's also 100% Italian.
When tie-ups contacted me, I was more than ecstatic! I immediately checked out their website and fell head over heels in love with their collections: regular and slim cut belts in yummy colors, dots and laser prints. It was so hard to choose what belt to get! Just when I was about to make up my mind, I found out that I can customize my own belt too! I can change the color of the strap, buckle and tongue, mix and match colors to my liking, choose between regular or slim cut, and voila, my very own design!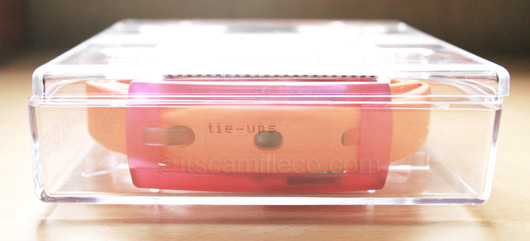 Each tie-ups belt comes in a plastic box made of transparent polycarbonate, the same material used for the belt's buckle. The whole presentation is so pleasing to the eyes.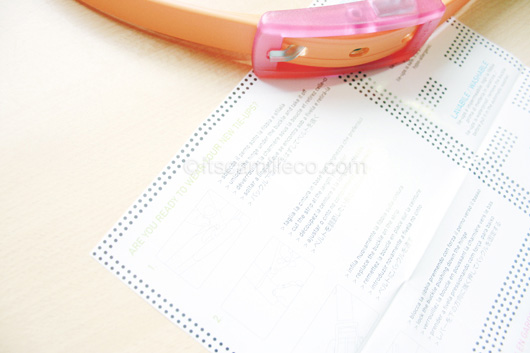 Instructions on how to adjust your belt's strap according to your size.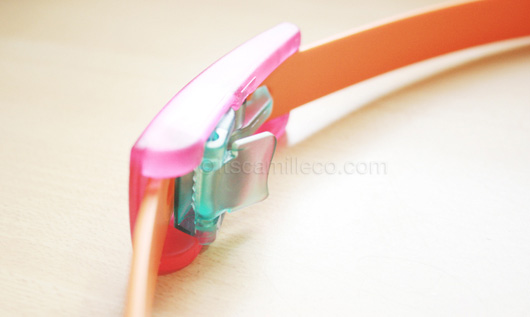 My belt: orangesky strap, pinkneon buckle and turquoise green tongue. Slimcut. Customize your belt like mine at tie-ups.com or choose from the many styles available! They also have belts for kids!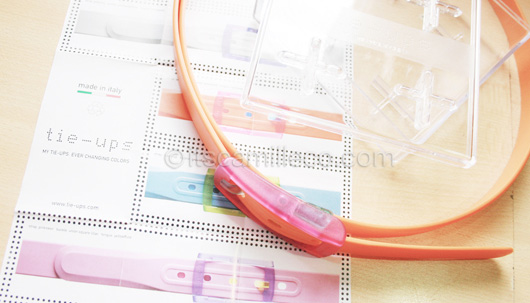 Check out the many color combinations you can make with tie-ups. If you're not into color, you can opt for all black or gray or white. They've got plenty of subdued colors too!
Thank you to the wonderful people of tie-ups. I've already worn my belt out and I can't wait to post a photo of myself wearing it! If you want one for yourself, go ahead and order online at tie-ups.com!