In keeping with the Harry Potter mania all around us, here's a photo of me with the Harry Potter-themed Times Square taken during my trip to Hong Kong last week.
The first photo below is actually candid. I didn't mean to make the surprised face I have on there. I was actually complaining to my older brother that time haha! I have somehow managed to force him into taking my photos. Woohoo! Miracles do happen! Anyway, so in the photo below, I think I was being all bossy and telling him to angle the camera this and that way. Haha! (HULI!) Iâ'm quite surprised at how this photo turned out. I usually look stupid whenever I do the surprised face intentionally.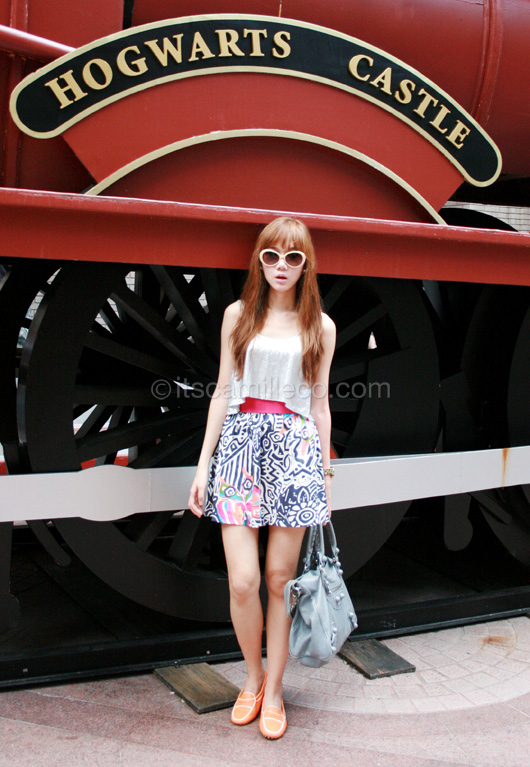 Cotton On sequined cropped top | Redhead (SM Department Store) skirt | Balenciaga bag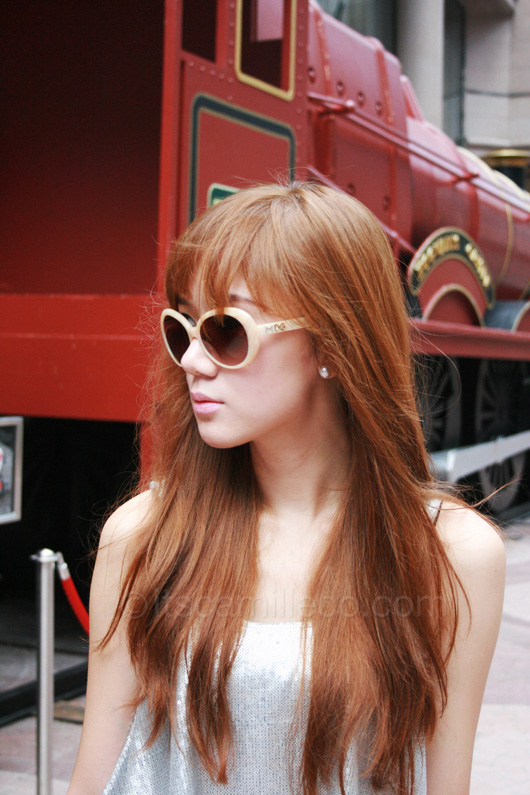 Madonna x D&G sunnies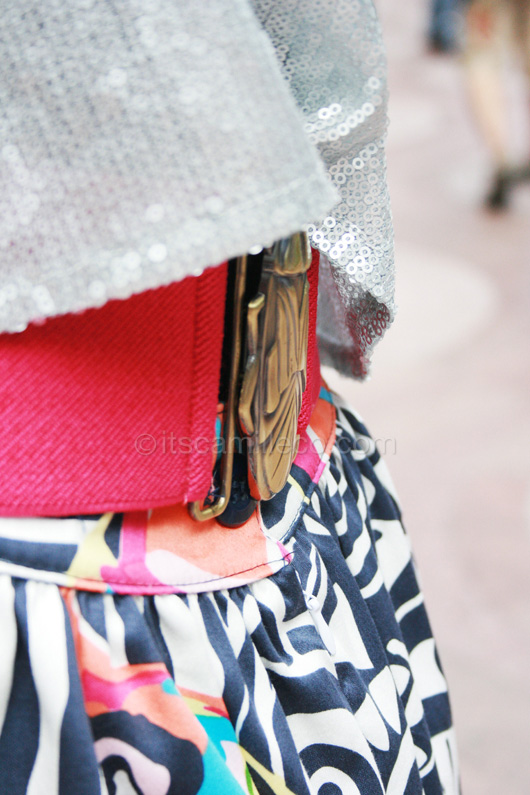 (Cockroach on my back!!!!) H&M belt (stolen from my sister's closet HAHA)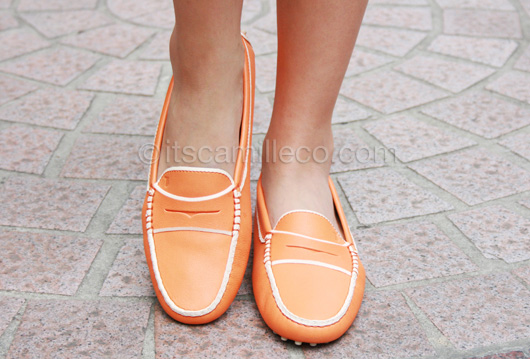 Tod's bright orange loafers

Can I just say, Tod's are so comfortable!!!! They're really great for shop til you drop days. I wish the camera was able to capture my Tod's fluorescent color. They're actually brighter in person.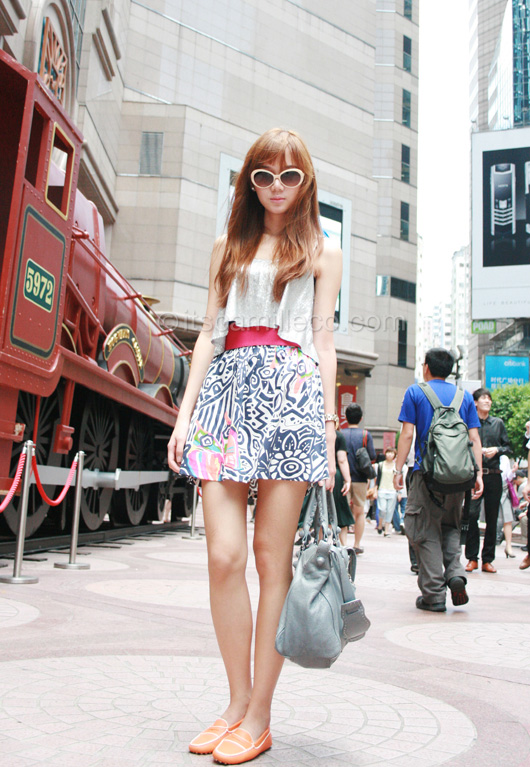 Hype this look on Lookbook.nu here.
Every time a new Harry Potter movie comes out, my sister drags the whole family to watch with her. My brother and I would always complain. I've never really been a fan of the movies or the books (Harry Potter fans, please don't hate me), but I'm actually quite excited about this last one. I've heard a lot of good reviews about it. Let me know if the reviews are true!