July 8, 2011: PREVIEW BEST DRESSED BALL!!!!
A few months back, during my shoot for my Preview best dressed editorial, Daryl Chang casually mentioned the date for this year's ball. She said July 8, venue is still unsure but theme is the 70s.
Okay.
July 8?
Hmmm…Date sounds familiar.
….
Then it hit me, JULY 8! I'd still be on the 6pm flight back to Manila from Hong Kong on that day! OH EM! I can not, for the life of me, miss this year's ball. You only get to be part of the best dressed list ONCE!
READ: ONCE!!!
So I immediately called PAL, moved my flight a few hours earlier, and voila! Landed in Manila around 3pm, went straight home to get my things, checked in at Mandarin Oriental and got my hair and make-up done. Yay! Ready, set, go!
Before I blog about the ball itself, let me show you a sneak peek of what I wore to the ball a.k.a. my weapons of choice!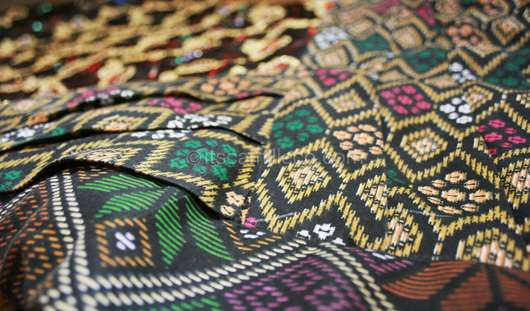 I wore a gown designed by me. I mixed 3 different prints, although most people noticed only 2. I was going for tribal (obviously haha!). The bottom part of my skirt (the sheer part) is actually detachable. Once detached, my gown turns into a minidress. :)
Special thanks to Crave More for my snake connector ring (my current fave) and gold snakeskin ring. Visit their Facebook page for more of their affordable accessories.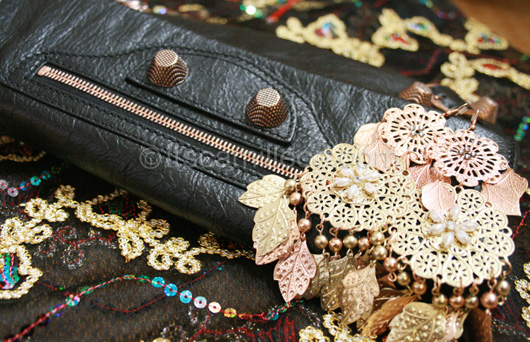 Balenciaga clutch | Topshop earrings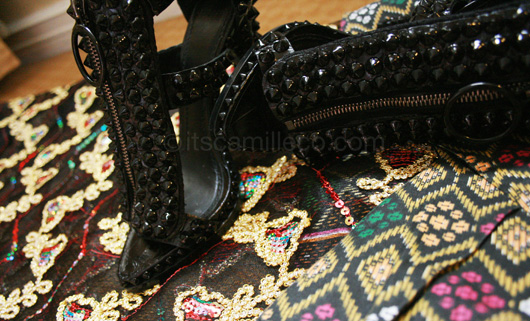 Givenchy shoes