It may not look like it but it was raining HARD that day. Typhoon Juaning was already on her way to our country. BUT being the diligent blogger that I am, I braved the rains with my dear household help I fondly call Erlindol, with the assistance of our other household help, who I fondly call Ning Nong. Ning Nong held Erlindol's umbrella for her while she snapped away. I, on the other hand, tried my best to look decent whilst keeping my hair and skirt in place haha! I mean look at the trees behind me! The winds were mega strong! What a funny sight we must've been!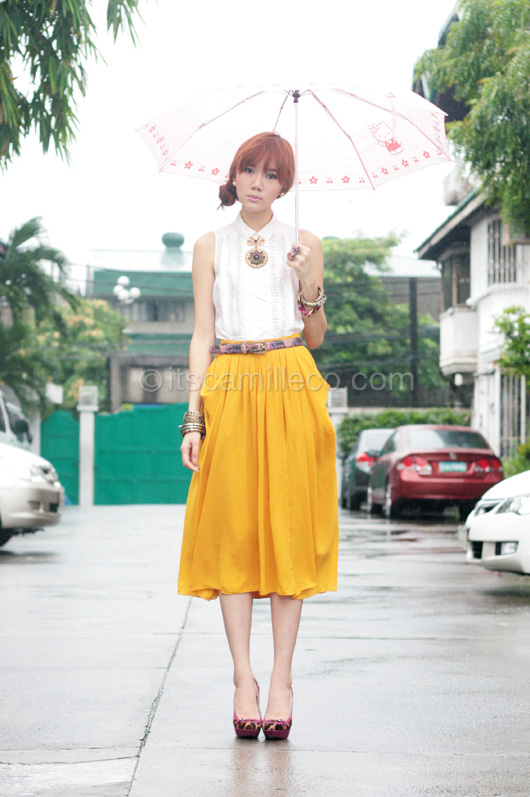 Hello Kitty makes an appearance. Do you see her? Haha!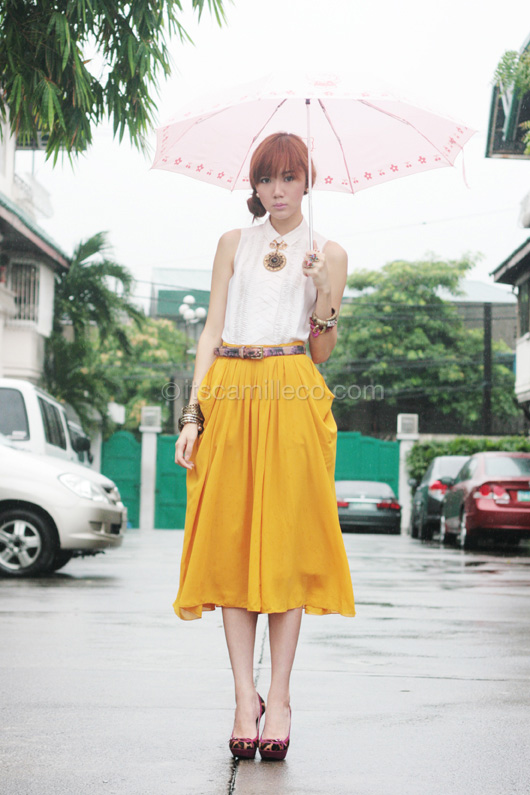 Zara top | H&M mustard skirt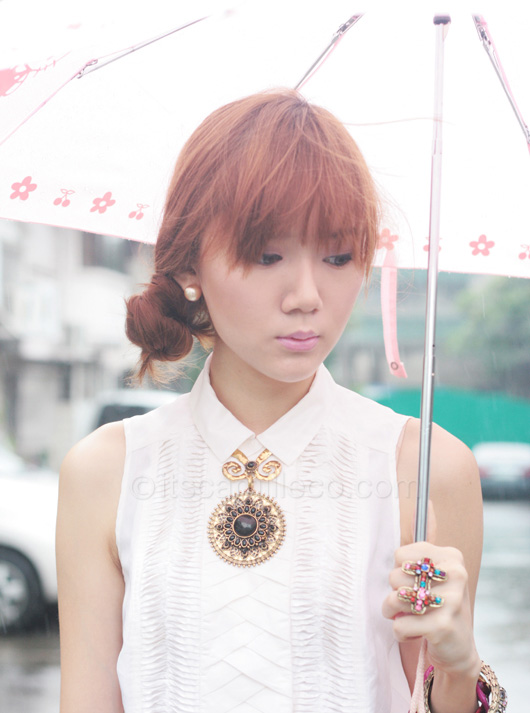 Hair by Goody
Step by step tutorial of my messy side bun tomorrow! :)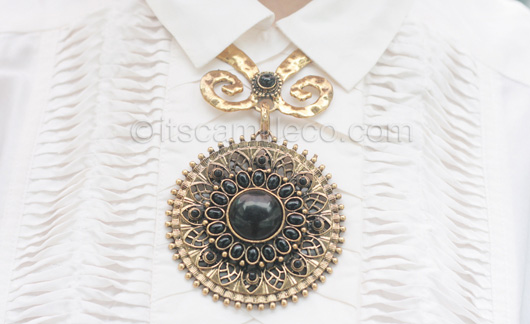 Mia Casa necklace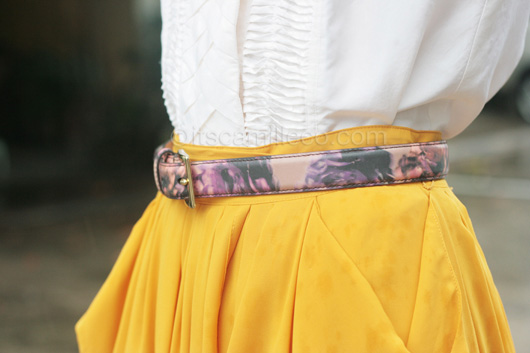 Paul Smith belt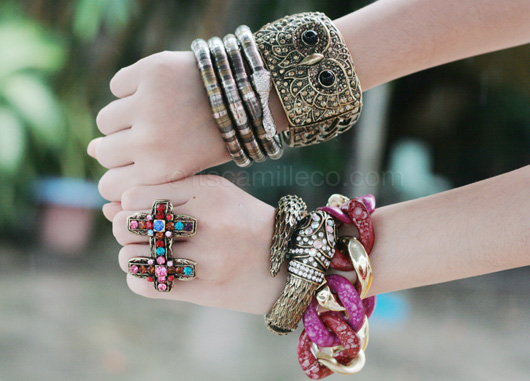 Mia Casa accessories
If you still haven't noticed, Mia Casa is amazing! Thank you Mia Casa! I love your accessories! Visit their Multiply, Facebook and Twitter.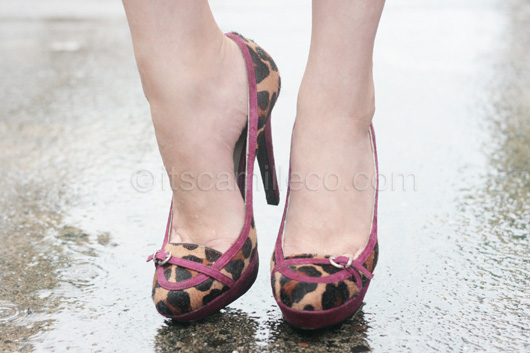 Rosalyn Kylie shoes
Hype this look on Lookbook.nu here (if not for me, then for Erlindol and Ning Nong's dedication haha!)