I've been using Goody products since I was a little girl (more so when I found out in high school that hair doctors are supposedly damaging to one's hair) so you can imagine my delight when I got these!!!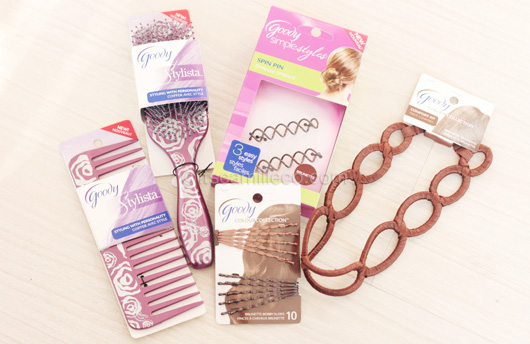 Big fat YAAYYYYYYYYYYYYYYYY! What can I say, I'm easy to please. :)
Anyway, I'm pretty sure most of the products above look familiar to you except maybe for the spiral, corkscrew-like thingies called spin pins. Prior to getting introduced to Goody's spin pin, I've already been using something like it. I found a generic Japanese brand spin pin in one of my trips abroad. But what sets Goody's spin pin apart from the rest is that it doesn't hurt. Just like Goody's bobby pins, the spin pins' edges are round and smooth.
So to everyone wondering how I keep my hair up in a tight bun, loose bun, side bun or (insert whatever description) bun, Goody's spin pin is the answer! Let me show you how it works: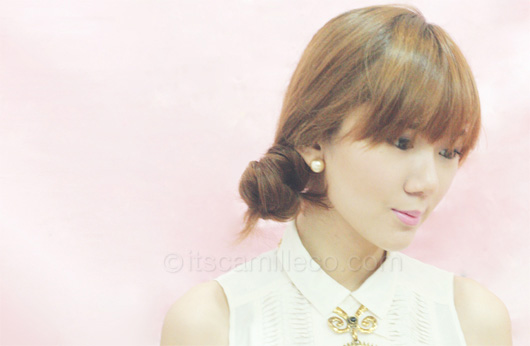 Hair style: loose side bun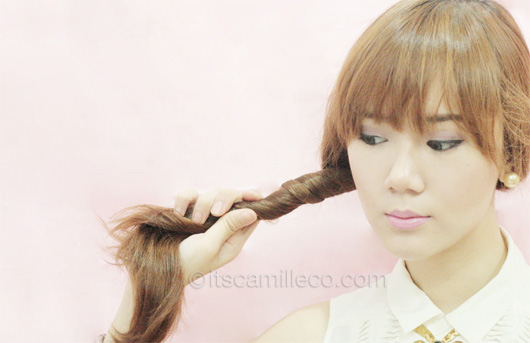 Step 1: gather your hair into a side ponytail and twist.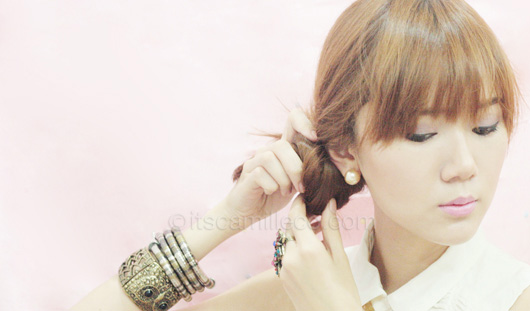 Step 2: Twist your hair into a bun and tuck in the ends.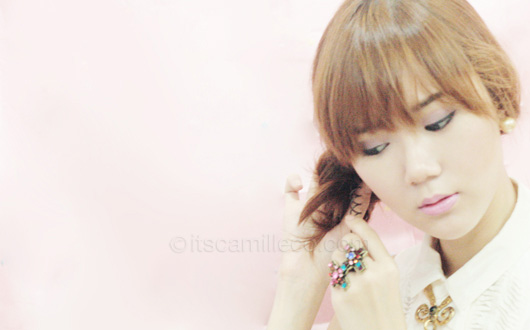 Step 3: Spin the pins in!
It's that easy! I'm sure some of you are doubtful as to how a pair of spin pins can hold so much hair. FYI, a pair is actually equivalent to 40 bobby pins! F-O-R-T-Y! No wonder Good Housekeeping Magazine (US) called these tiny tools life-changing. Need I say more?
If you want to know more about the Spin Pins by Goody, read all about them here and here.
Have fun experimenting with your Goody Spin Pins!