Remember my entry "Weapons of Choice"? (If not, read all about it here.) Well, here they are, worn by me at the Preview Best Dressed Ball.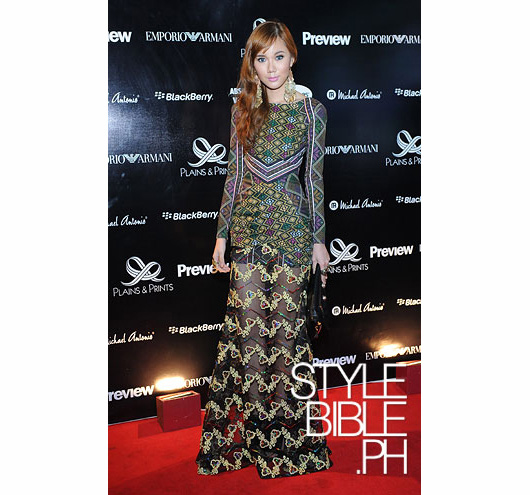 Designed by me/Coexist gown | Topshop earrings (Photo by StyleBible.Ph)
As I've mentioned in my previous entry, my gown is a combination of 3 different prints. If you follow my blog, I think it's pretty obvious how I LOVE mixing prints. I just had to it again for my gown. Spot the 3 prints!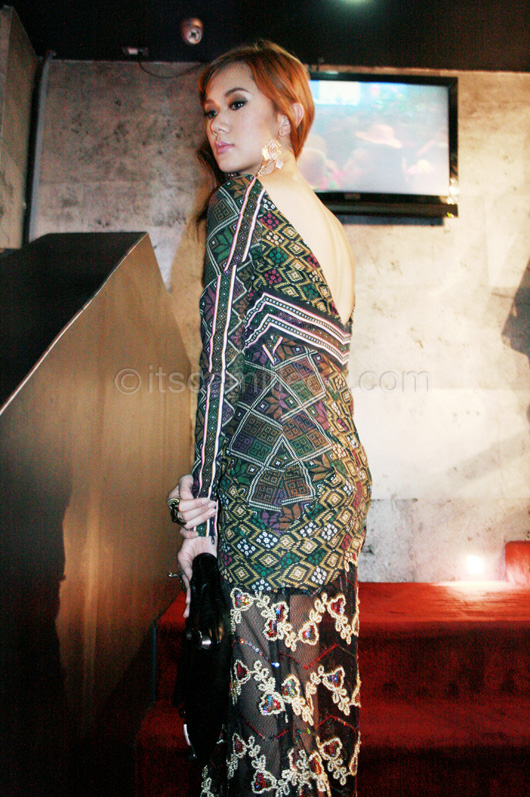 I love low-cut backs for long-sleeved dresses. If you've noticed, most of the long-sleeved dresses I designed for Coexist have low-cut backs.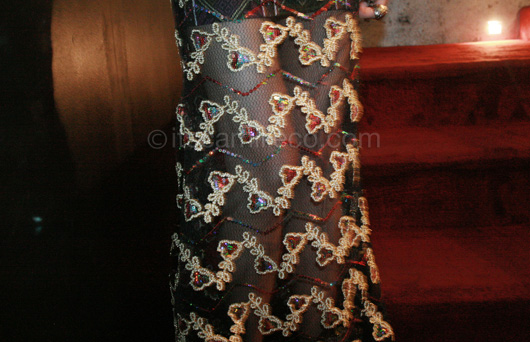 The bottom part of my skirt is sheer sequined lace. It's actually detachable. :)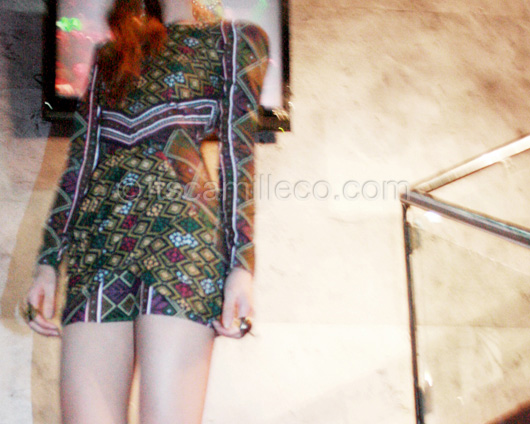 Tada! My gown has turned into a mini-dress! Don't you just hate it whenever people step on your skirt or train? Plus, short dresses are always the most comfortable to party and dance the night away in, don't you think?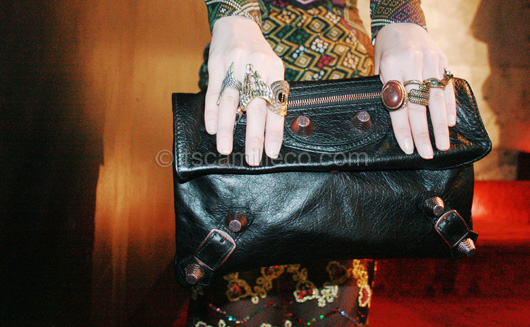 Balenciaga bag | Crave More gold snakeskin ring | Crave More snake connector ring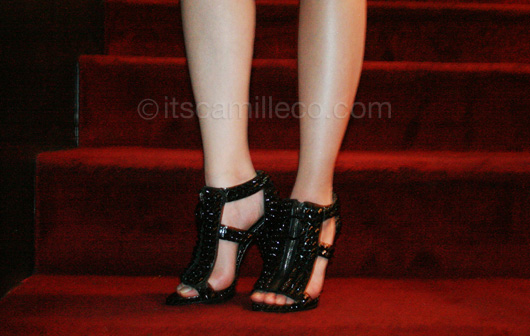 Givenchy studded heels
Hype this look on Lookbook.nu here.