Hey hey everyone! I've got a big blog giveaway for you! I've never been this generous so please don't let me down. :)
Help our brand, Coexist, win at the Rockwell's Bazaar: Search For The Next Big Thing. All you have to do is vote for us!
How?
Visit us at the bazaar! Each shopper who purchases a bazaar entrance ticket (P100) will be given a "ballot" with a list of the bazaar's merchants. (1 ticket entitles you to one ballot. Shoppers can buy as many tickets as they want.) Vote for Coexist and make sure to fill up the "ballot" with COMPLETE details so that your vote will be considered. Drop your ballots in the dropboxes located at the entrance/exit areas. Cut-off date for dropping off ballots is on August 21, Sunday, 10pm.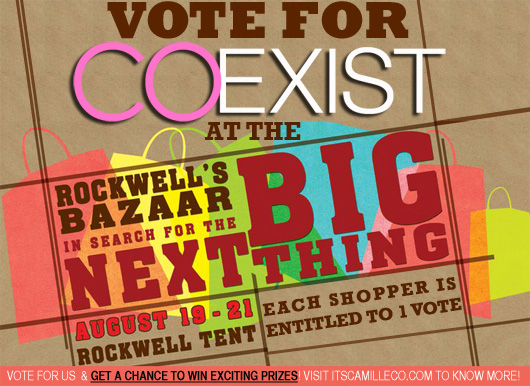 As a thank you for going all the way to Rockwell just to support me and Coexist, I've decided to throw in a few goodies to be given to ONE lucky winner.
Here's how you can qualify:
Before dropping your ballot in the dropbox, take a CLEAR photo of your bazaar entrance ticket (ticket number must be visible) and your completely-filled ballot with Coexist as your choice. (Please don't forget to DROP your ballots in the dropboxes, okaaaaaaaaay?)Â  After voting for Coexist, submit your photo as proof that you've voted for us via email (itscamilleco@gmail.com) or twitter (itscamilleco) or in your comment below. Make sure to include either your Twitter name or email address. I'll be waiting for your photos til August 22, midnight. Winner will be chosen through Random.org. As usual, I'll be announcing the winner on my Twitter the following day, August 23.
Â
Here are the prizes I have in store for you: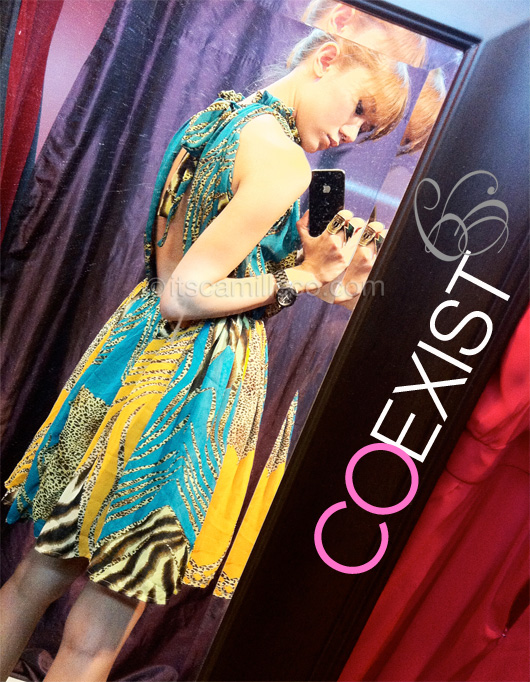 1Â Coexist Jane dress from our to-be-released collection (the new collection will be released at the bazaar)

PhP3000 worth of SM Accessories gift certificates

PhP3000 worth of Penshoppe gift certificates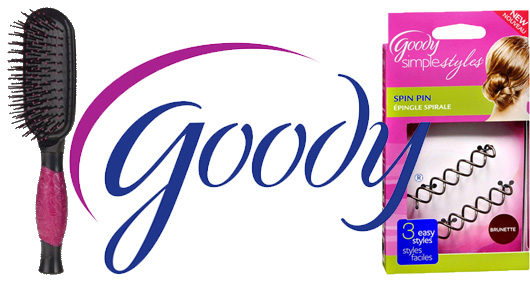 1 brush and a pair of spin pins from Goody (learn all about my love for spin pins here)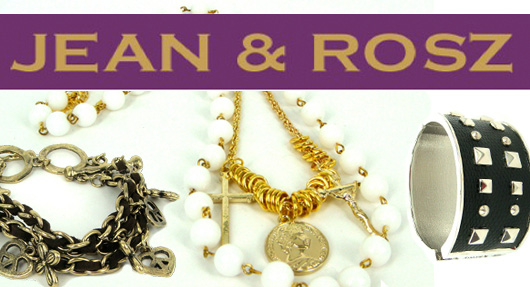 1 gold bracelet, 1 studded cuff and 1 necklace from Jean and Rosz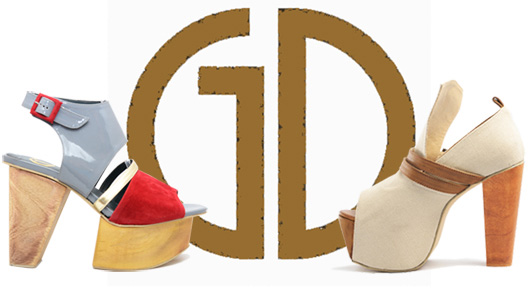 One pair of shoes (of your choice) from Gold Dot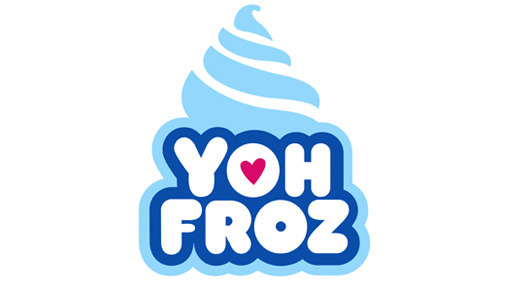 3 pints of plain yogurt and PhP 500 gift certificate from Yoh Froz (Have I mentioned that Yoh Froz has frozen yogurt mochi??? YUM!)
There you have it! For more chances of winning, why not drag your friends, family and the whole barangay with you too? The more votes, the better! :) You can also choose to buy more tickets if you want to vote for Coexist more than once. Help me please! I need your support!
P.S. Thank you too all the generous people who contributed to this giveaway. I'm forever grateful!