Took this photo weeks ago when the sun was shining brightly and I could barely handle the heat. Now though, it's been raining cats and dogs here in Manila, it's been so long since I last felt the scorching hot sun.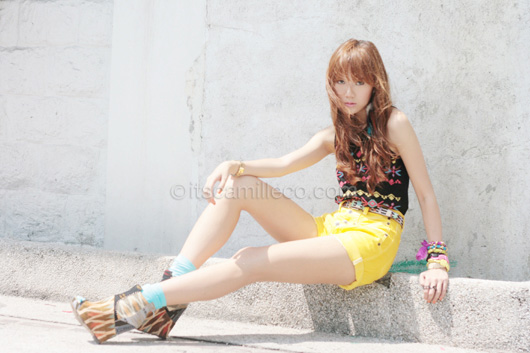 Topshop top | The Second Shop shorts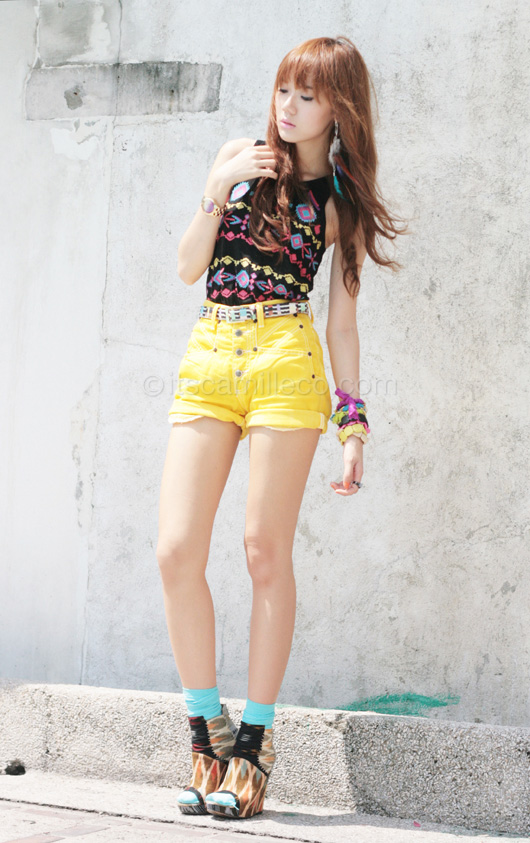 Marc by Marc Jacobs gold watch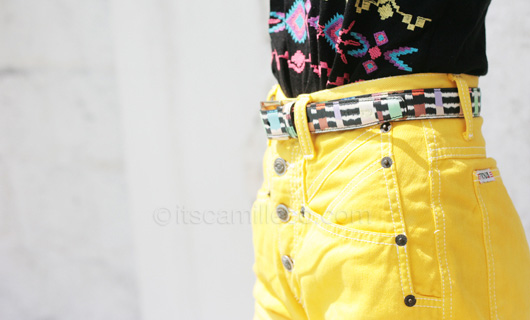 Paul Smith belt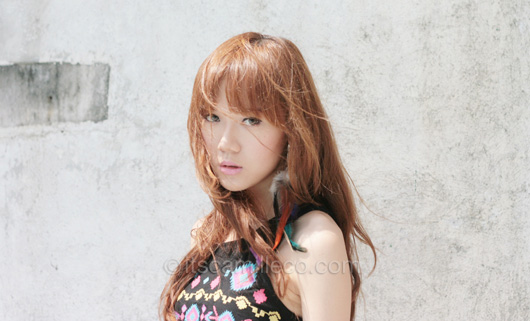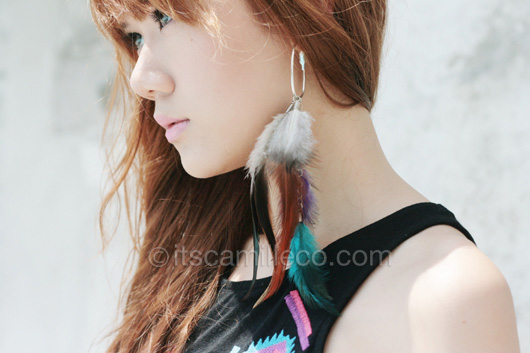 Maris feather earring
Thank you Mika of Maris! :) For more unique accessories such as my feather earring, visit Marisonline.biz.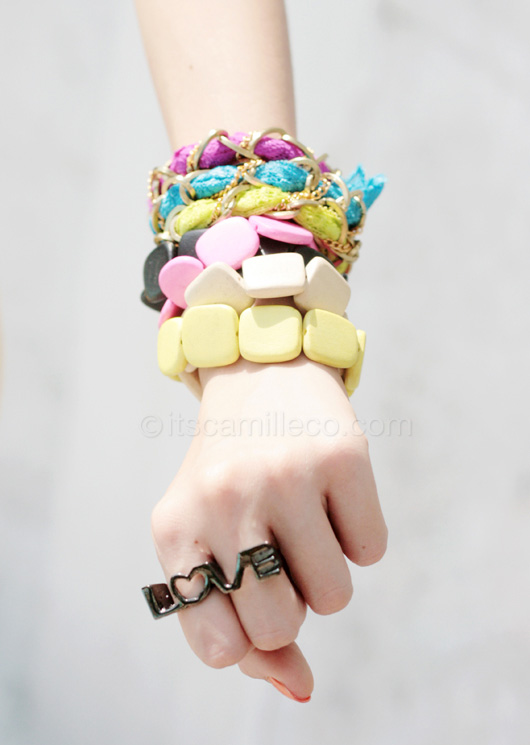 Love Eyecandy love connector ring | Peaches On Top  yellow, cream, pink and black bracelets | Extreme Finds lace and chain bracelets
The Extreme Finds lace and chain bracelets are my current favorites! Love that they used stretchable lace in saturated colors.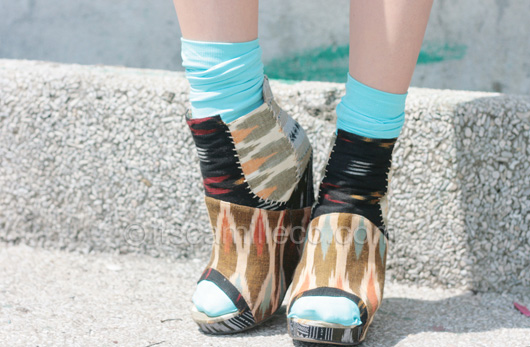 SM Department Store socks I Aldo shoes
Hype this look on Lookbook.nu here.