After sooooooo many days of heavy downfall, the sun finally came out 2 days ago! Finally! I can take a decent outfit shot! Here's what I wore to greet the sun (and not too mention, loads of work).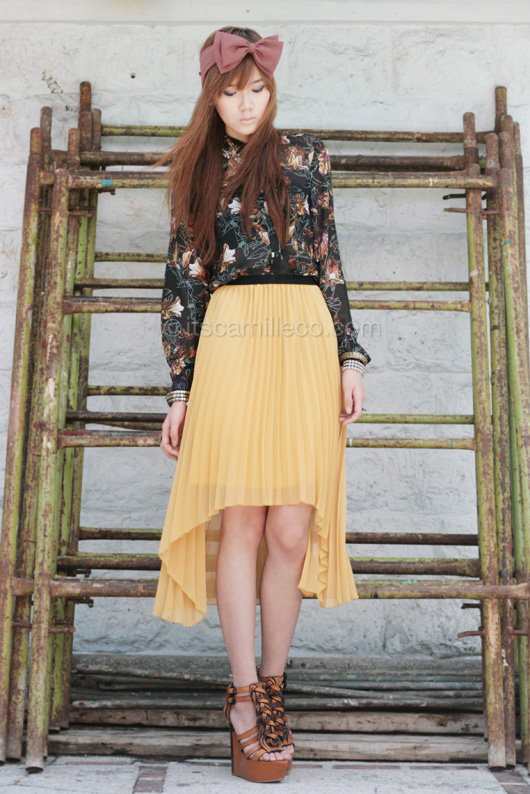 Topshop sheer floral top | Oh My Frock skirt | Topshop by Unique shoes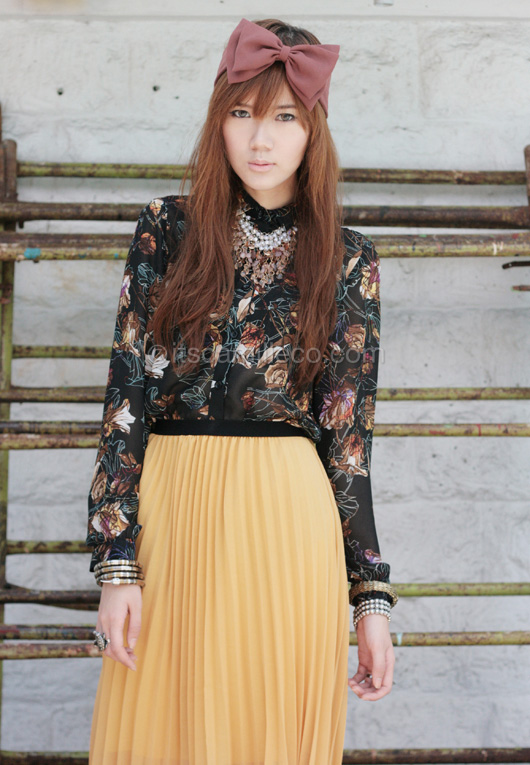 Coexist headband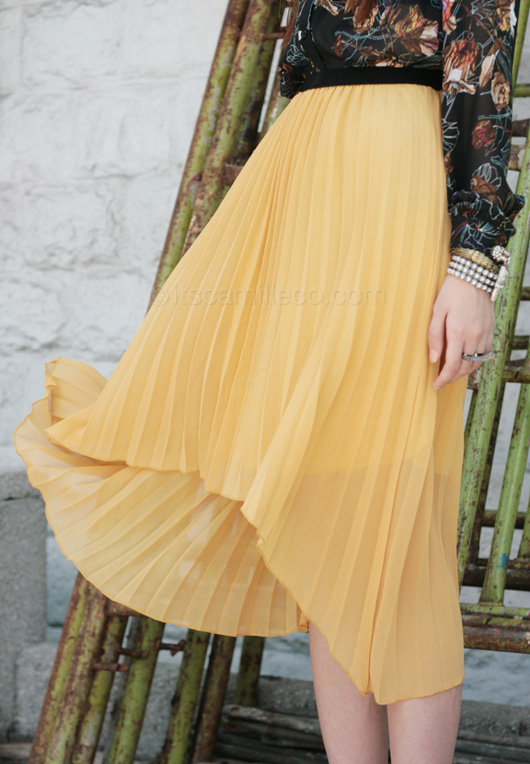 Can I just say how I'm head over heels IN LOVE with this skirt that I got from OhMyFrock.com (the same online store that sent me my tribal-printed shorts which I blogged about here). I LOVE how the skirt falls. The pleats and the cut are perfect too! And for that, my skirt deserves a close-up shot haha! Thank you Oh My Frock!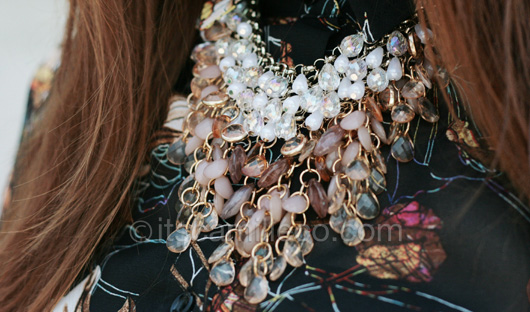 Extreme Finds white necklace | Forever 21Â old rose necklace
To Cha Sy of Extreme Finds, thank you! Love my new necklace! Kinda obvious since I used it right away! Can't wait to use my new bracelets too!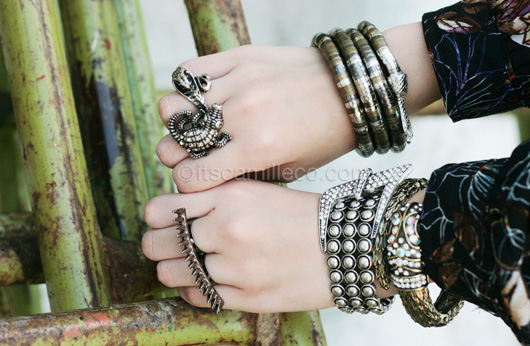 Mia Casa spike ring | Peaches on Top crocodile ring and snake ring | Mia Casa snake bracelets | Gothic Princess (Singapore) belt bracelet
Some more of the wonderful accessories I received. You can find all these online (except for Gothic Princess).
Hype this look on Lookbook.nu here.
P.S. Blog giveaway tomorrow! Yessir!!!