I had a shoot for another magazine with fellow bloggers Rosanna, Laureen and Patricia a few weeks ago. We were stylists for the day! I can't post BTS photos just yet so I'll just show you what I wore.
Forgive my not one but 2 sets of outfit shots hahaha :) This is what happens when we have so much time on our hands and it's a gathering of fashion bloggers: never-ending outfit shots!
Which one do you like better?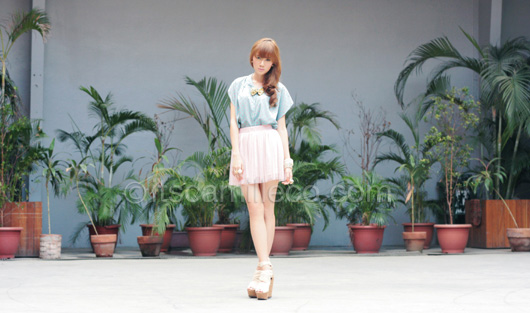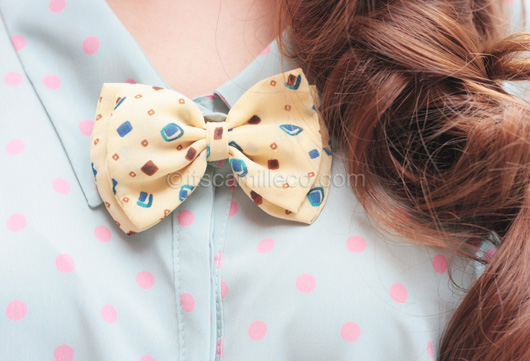 Coexist printed bow tie
We haven't released the bow ties on our website yet, but if you want to go ahead and order this, just state in your order form "bow tie in yellow print". It's priced at PhP150.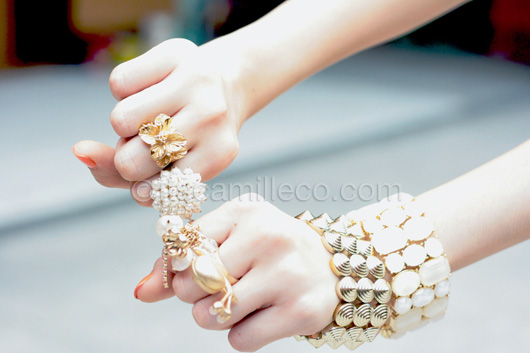 Cole Vintage white/gold bracelet | Topshop snail ring
(YES! SNAIL ring! Cuuuuuuuuuute!)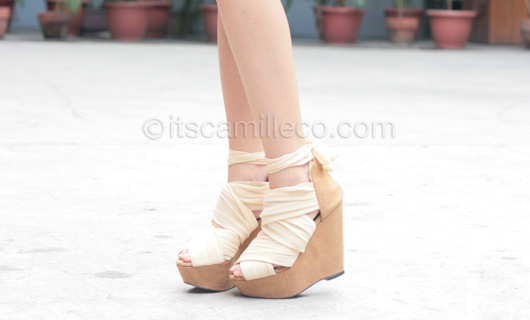 DAS shoes
2nd set of outfit shots!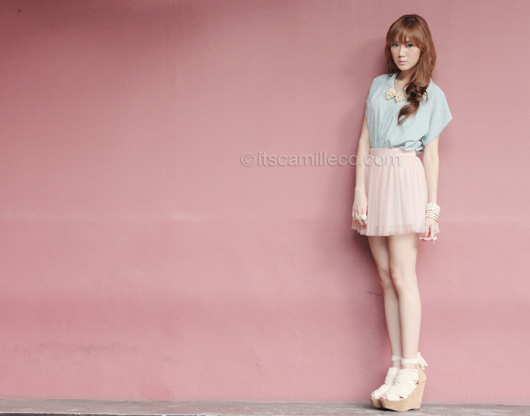 Korean brand Afternoon polka dot top | Forever 21Â tulle skirt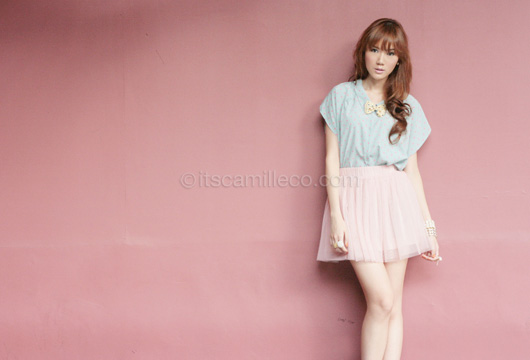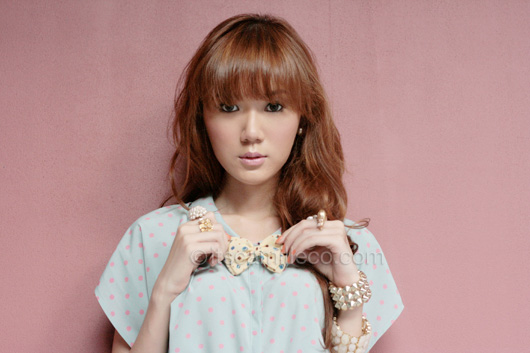 Our make-up was by Face Shop. How fitting! Korean make-up for my sort-of-Korean outfit.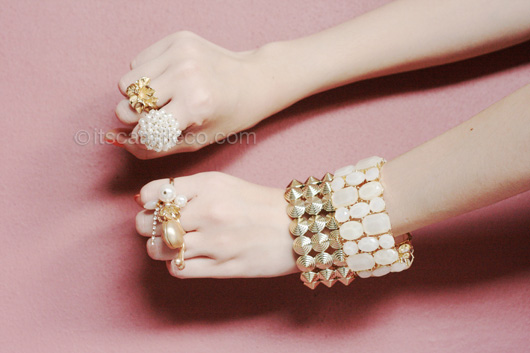 SNAIL! AHH! CUTE!
Hype this look on Lookbook.nu here.