My shoot for Century Tuna/Cosmopolitan Magazine and the first day of the Port88 Bazaar happened on the same day. Since it was clearly going to be a long day, I went for something casual and comfortable. No to clingy and impossibly hard to manage clothes.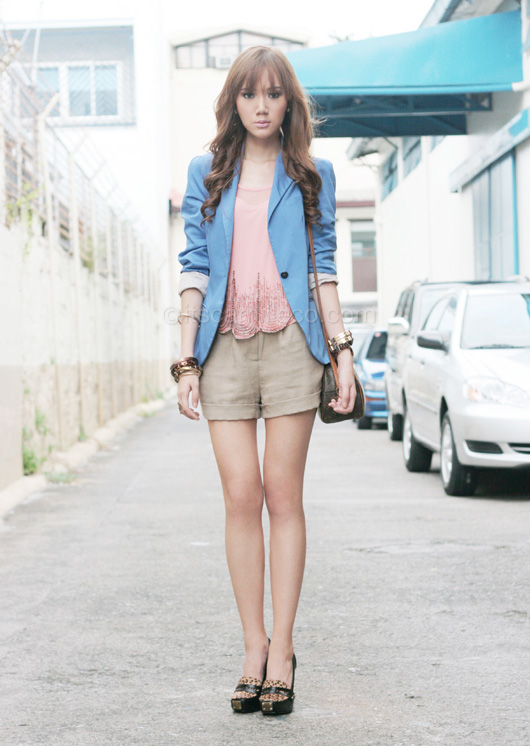 Bershka blazer | Mango shorts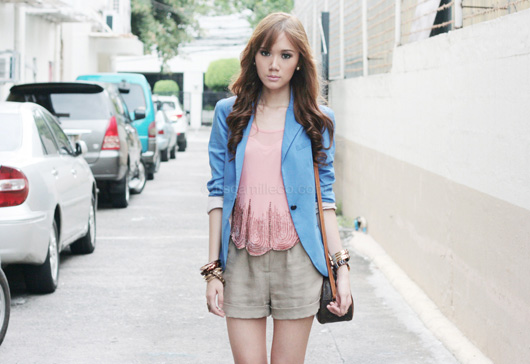 Louis Vuitton bag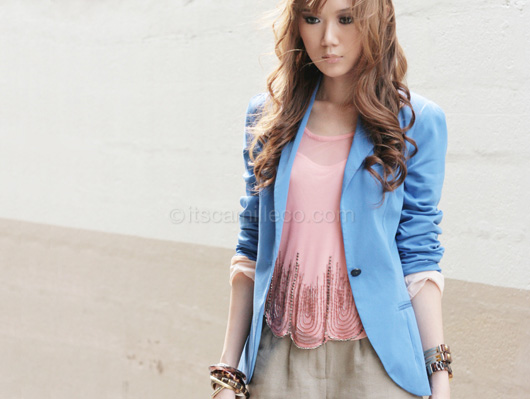 Topshop beaded top
Mia Casa love connector ring | Michael Kors watch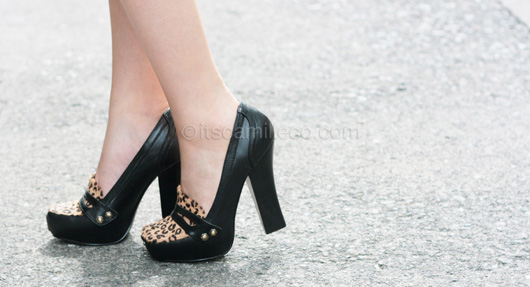 Naughty Monkey shoes
I love these shoes I received from American brand, Naughty Monkey. It's genius how they combined the sexy leopard print with a masculine loafer design instead of the usual. Small details like the metal plate found in front of the shoes and the chunky heels add so much character to them. They balance off the print perfectly!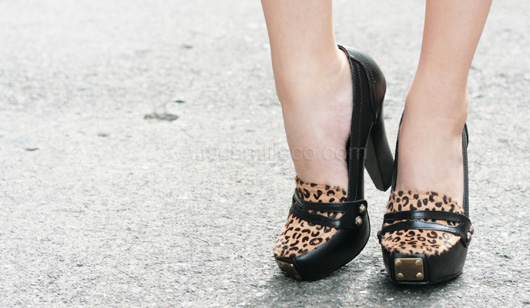 Naughty Monkey is available at Nordstrom & Macy's in the USA, as well as specialty boutiques in cities such as Chicago, Las Vegas, Los Angeles, New York, San Francisco and San Diego.
BUT!
If you love my shoes and you can't find them there, have no fear! You can order them at buckle.com or piperlime.com. Thank God for e-commerce!
Don't forget to follow Naughty Monkey on Twitter and like them on Facebook as well while you're at it.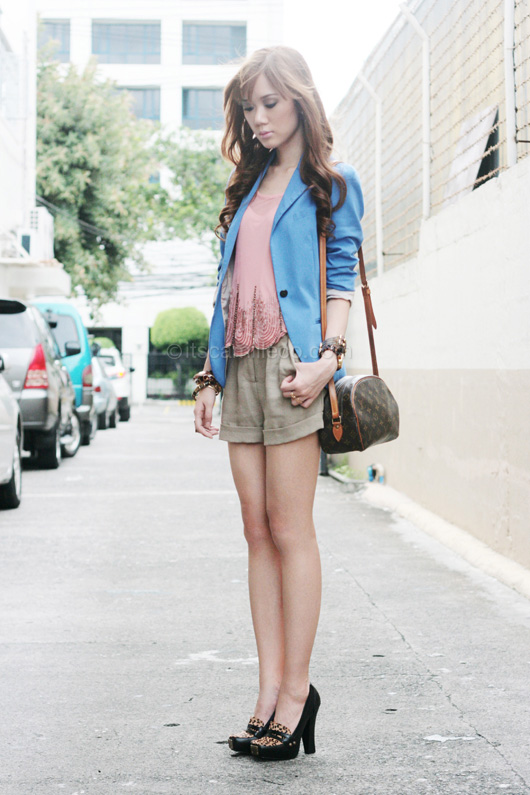 Hype this look on Lookbook.nu here.