My obsession over owning a polaroid camera started with this photo: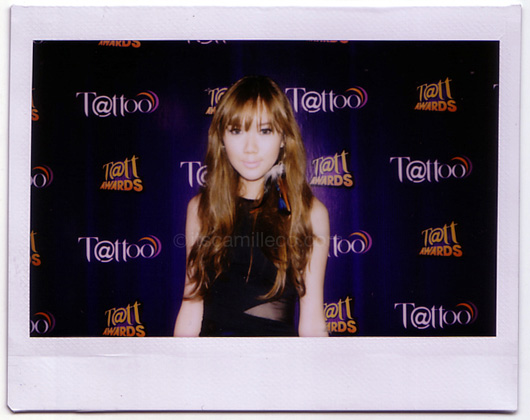 Maris feather earring (Taken at the Globe Tattoo Awards)
Much like my other obsessions, I immediately researched about polaroid cameras and which model to get. Thank God for the Internet! I quickly learned that the most popular and user-friendly polaroid camera out in the market is Fuji's Instax. But where do I get one??? I have no time and patience to scour the whole Metro for gadgets, especially since gadget shopping is unfamiliar territory to me.
So what's a girl to do, when in a hurry (spell atat) and clueless? Online shopping, of course! It's the fastest and most convenient way to shop. Contrary to what most of you may think, I don't shop online a lot. I've only shopped at Multiply. True story! I've never tried shopping on other websites because I've heard of so many horror stories about shopping online. At least with Multiply, I'm assured that the store I'm buying from is a trusted seller. And if ever it turns out to be a scammer, getting my money back is as easy as 1-2-3. As long as the store is using Multiply's new platform, Multiply will automatically refund your money. (An easy way to spot if a Multiply store is using the new platform is if their products have a "buy" or "inquire" button beside them.)
Anyhooooooooo, so what did I get?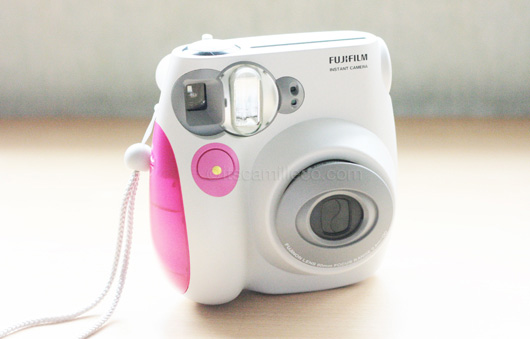 Tada! Fuji Instax Mini 7s in pink. Multiply really does have everything! I can't wait to get snap-happy and spread polaroid joy to all my friends! They'd probably get annoyed in no time. Haha! :)
While browsing through Multiply, I also came across this cool little thing: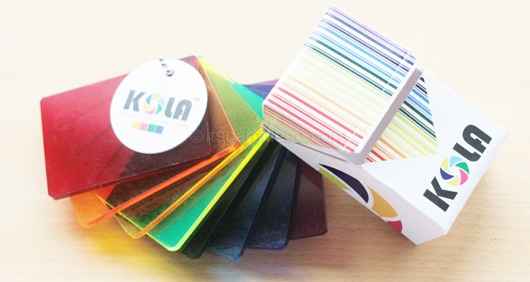 These are color lens and flash filters. A pack has 8 different colors. You can do so many things with them! You can place them in front of your lens and get something like this: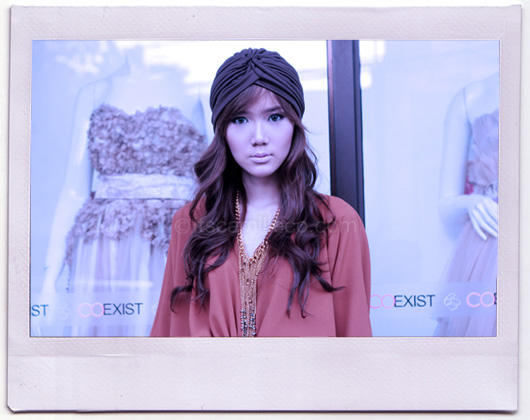 I'm using the blue color. (FYI, this isn't a real polaroid. I just placed a polaroid frame to be cohesive. OC, I know! Pagbigyan na.)
You can also place the color lens in front of your camera's flash so that instead of the whole photo turning blue, only the parts that your flash hits turn blue.
I can't wait to use them with all my cameras, my new Instax included!
Speaking of Instax, I'll leave you with this: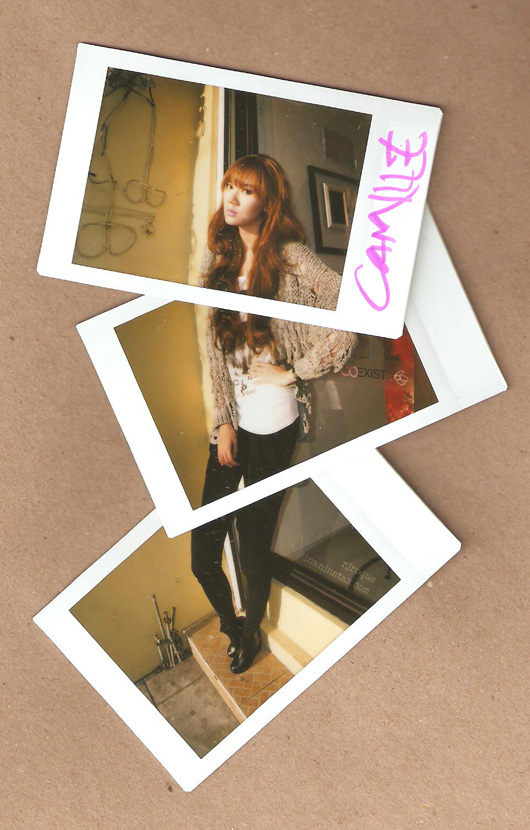 This is me, in another one of my lazy get-ups many many months ago. Hype this look on Lookbook.nu here.

These photos were totally unexpected. I went to the shop thinking no one was coming to visit us. But lo and behold, my good stylist friend, RJ Roque, decided to drop by and take these photos of me for his blog. His blog is full of polaroid photos he took of celebrities, models and personalities. He aptly named his blog, "In An Instax". Read his entry about me here.