What I wore to a TV interview/feature (which I'll blog about after its airing):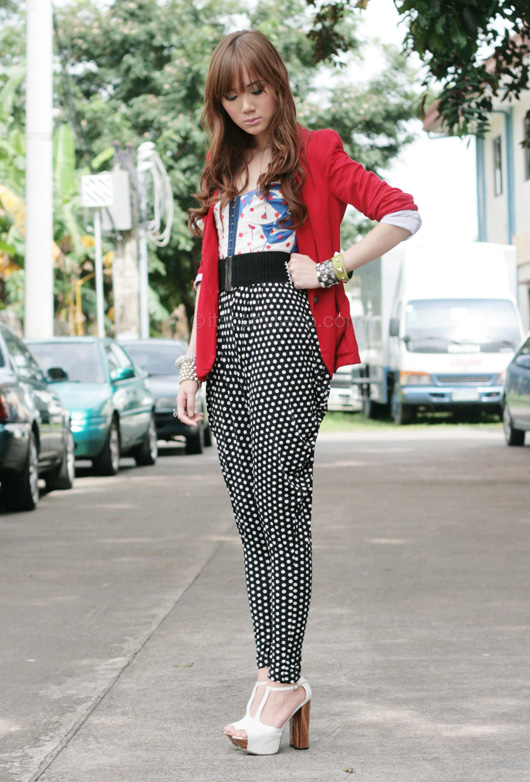 Felicee polka dot trousers | River Island polka dot corset | Zara red blazer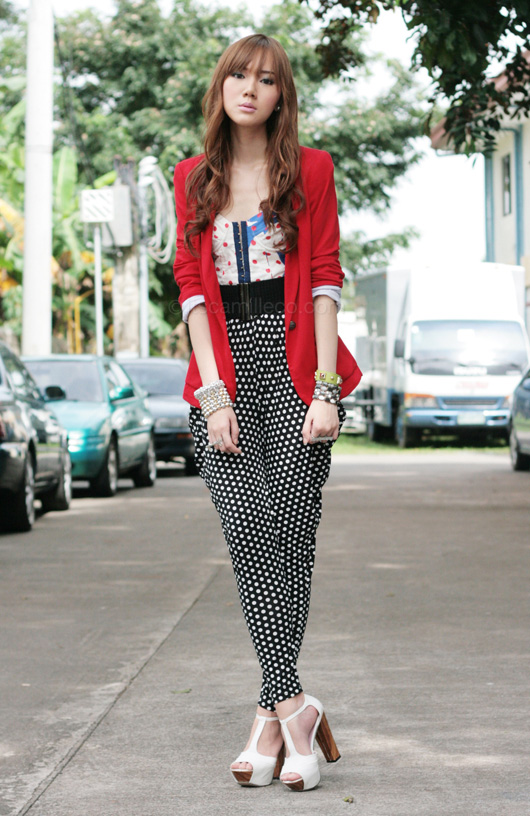 I got these new pants from online store, Felicee.com. They're made of jersey so they're really comfy and not at all constricting. I especially love that they're loose on the upper area and fitted on the bottom. It's easy to look foolish in drop-crotch pants such as these, especially with the big and loose drapes on the sides, so it's nice that they were balanced-off by the fitted legs.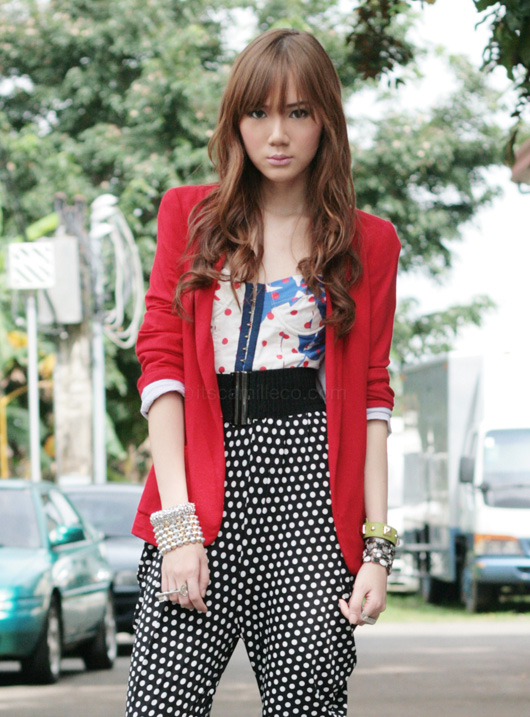 Topshop belt
Polka dots on polka dots can easily look tacky or a bit too much. To avoid this, I believe the trick is to consider the size/color/style of the dots you're pairing together and work your way from there. In my case, my pants are FULL of dots so I paired it with a top that had less dots. I also avoided the color black for my top to add some sort of break between the 2 garments. I made sure my top was fitted too to balance off the volume from my pants. Then, I added a black belt to further emphasize my waist, which is another attempt to balance my pants off.
Notice that I refrained from adding other colors aside from the colors already present in my top and pants? I used red for my blazer, black for my belt and white for my shoes. When it comes to doing the print on print trend using bold and high in contrast prints such as polka dots, it's best to stick to a few major colors. Avoid wearing to much attention-grabbing accessories too. Accessories take a back seat. Look at me, I'm necklace-free! I only added the green leather cuff for a subtle, quirky touch. The rest are in usual colors.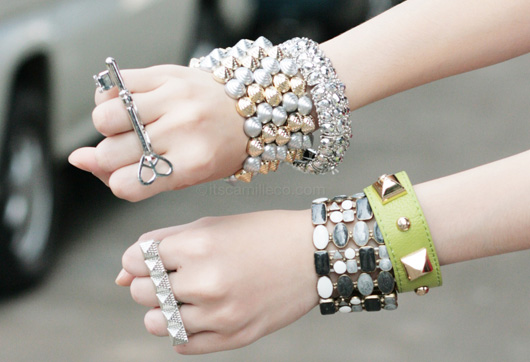 Tuwentytri Boutique key connector ring | Crave More studded connector ring | Shop On Trend gold/silver studded bracelet | Extreme Finds silver diamond bracelet | House Of Thrifted black/white/gray bracelet | Mauve green leather cuff with gold studs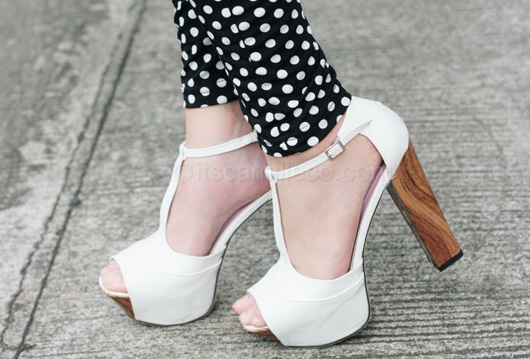 Feet For A Queen shoes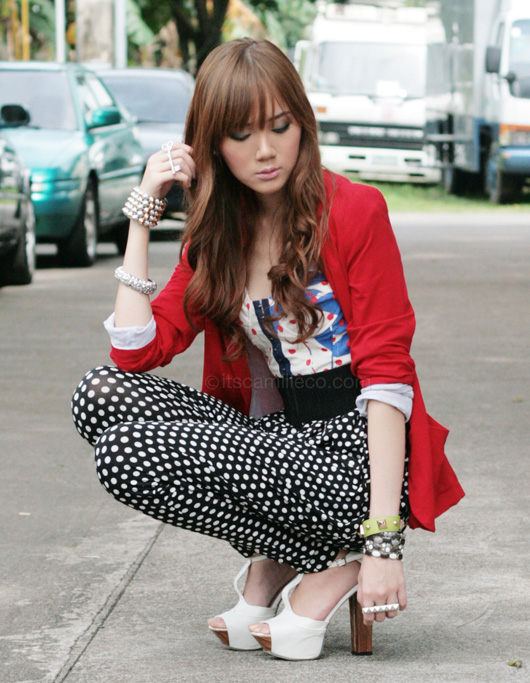 Majolica Majorca Jeweling Eyes (eye shadow) in GD886
Quick side note: The makeup artist and the hairstylist present at the shoot commended me for my eye makeup! Woot! Such a proud moment, haha! 3rd time in a week someone complimented me for it. And all 3 times I was wearing Majolica Majorca! The "1-2-3-4 how-to" found at the back of the packaging must be helping! Yay! Makeup for dummies!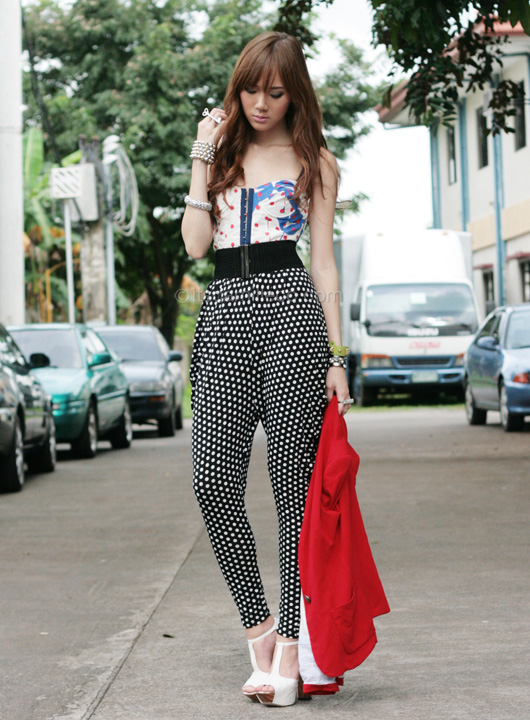 Hype this look on Lookbook.nu here.