Denim, khakis and browns always go together. ALWAYS.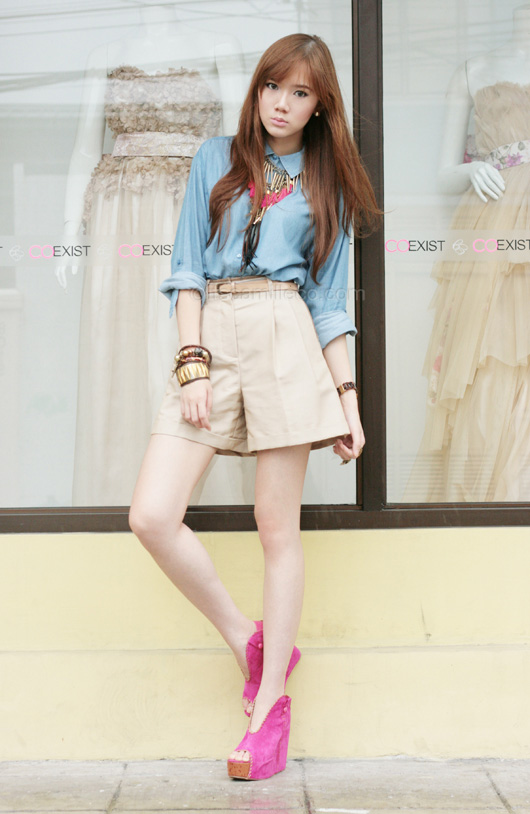 H&M button-down top | Mango high-waist shorts | Zara belt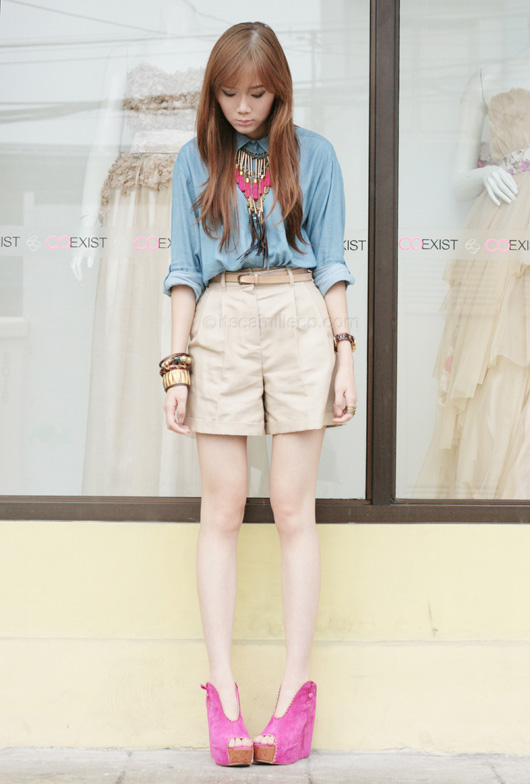 I decided to add a little pink surprise to give my look a refreshing twist.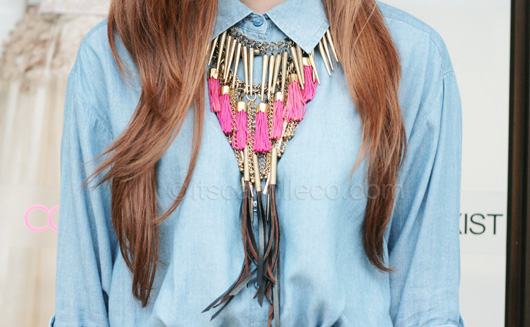 Holic pink tassel necklace | The Ramp gold spike necklace | From Japan brown leather necklace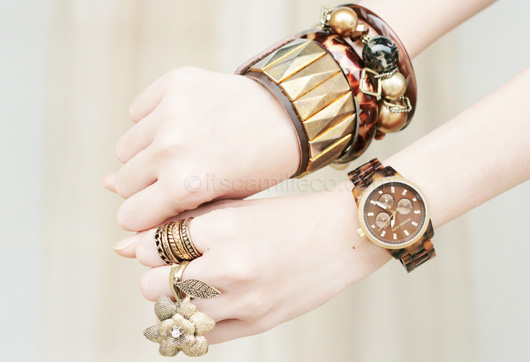 Extreme Finds flower connector ring | Extreme Finds stacked rings | Michael Kors watch | WAGW gold and black charm bracelet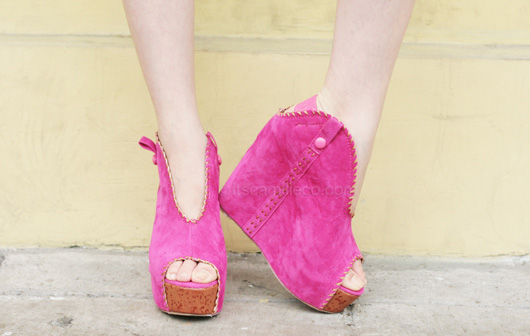 Chick Flick wedges
Actually my whole outfit started with these wedges. I really wanted to wear them so here they are! I got them while I was online shopping again at Multiply. Evil Multiply.
Evil.
Why do you have to make shopping so easy? Easy shopping = more shopping = less money…but still a happy me haha!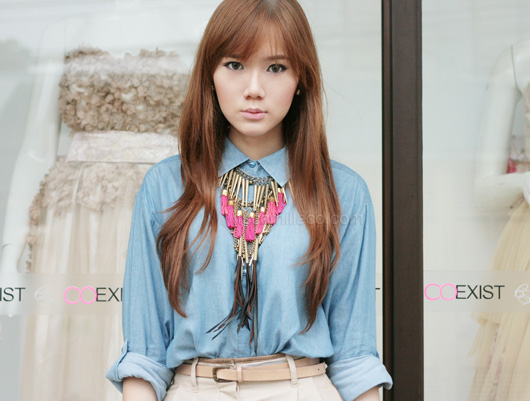 Digital Traincase NYX Soft Matte Lip Cream in Tokyo
Remember my blog entry on the NYX Addis Ababa here? The one I was raving about because it's long lasting and close enough to MAC's Candy Yum Yum? Well! Digital Traincase, the online store I bought it from, just informed me that fresh new stocks have arrived! Of course I had to go online shopping again and get other shades too! Everyone knows I'm a sucker for baby and pale pink lipstick shades so I got the soft matte lip cream in Tokyo and Instanbul this time. Does anyone want a comparison of the 2 shades + Milan? Let me know and I'll make a blog entry about it. I'm obedient like that. :)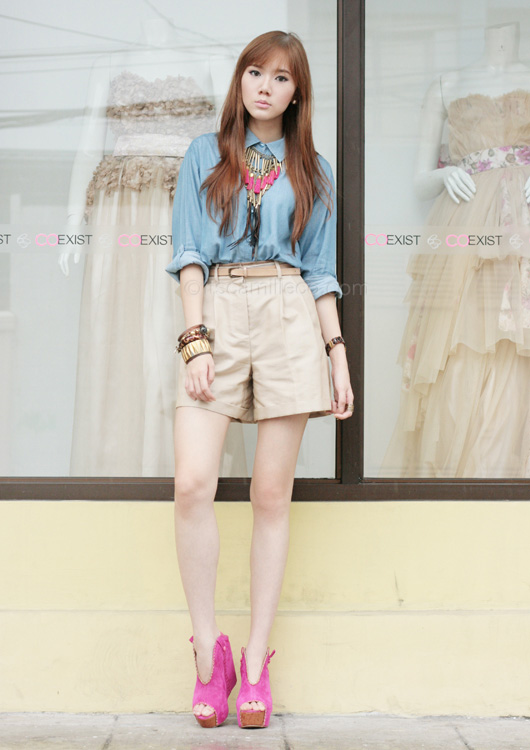 Hype this look on Lookbook.nu here.