Remember the yummy pair of shoes I was wearing here? Well, Naughty Monkey, the brand I got them from, is giving away a free pair of shoes to one lucky reader!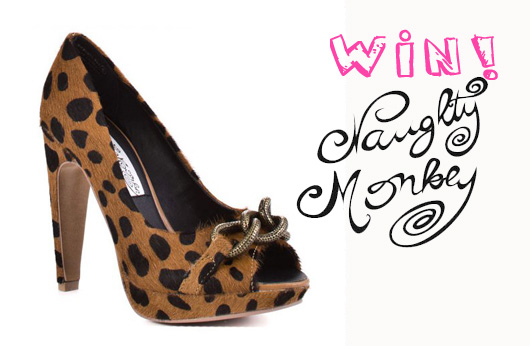 Here are the mechanics to join:
1. Follow me on Twitter and Google Friend Connect (GFC). (You'll find the link to my GFC on my sidebar to your right. Just click "Join this site")

2. Like Naughty Monkey on Facebook & follow them on Twitter.

3. Suggest Naughty Monkey's Facebook page and get your friends to "like" it. The person with the most friends in common with Naughty Monkey by the cut-off date, wins! Basically this is a contest to see who can get the most people to "like"Naughty Monkey.

4. Once you've successfully urged your friends, leave a comment below with your Twitter name, GFC username and highest number of common friends with Naughty Monkey.

5. Tweet this: I want to win @itscamilleco's @naughtymonkey shoes giveaway on https://itscamilleco.com
Deadline for entries is on October 8, Saturday. EVERYONE from anywhere in the world can join! Again, I'll be announcing the winner via my Twitter. Winner will be asked to send screenshots to avail of the prize.
Good luck!