My trusty household help, Erlindol a.k.a. my awesome lookbook photographer, had her day-off last week. Oh no! WHO'S GOING TO TAKE MY PHOTO!???! Our trusty family driver, of course. Haha!
Anyway, what I wore: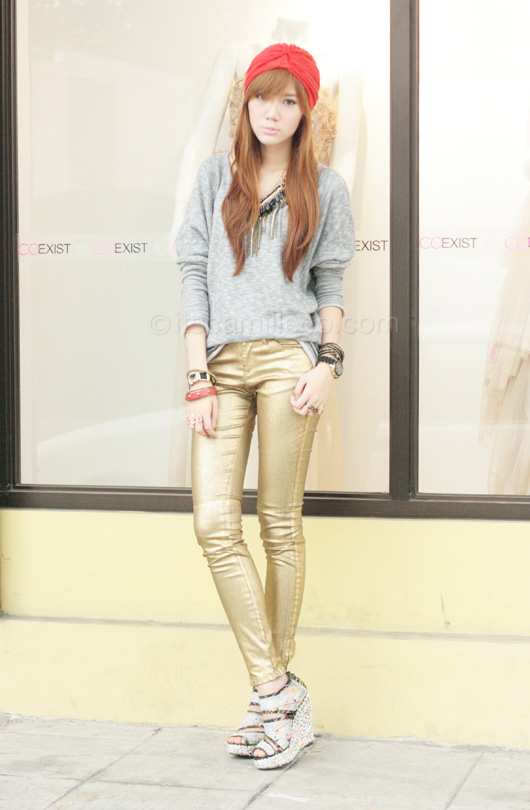 Topshop sweater | Zara gold pants
As some of you may have noticed, I love gold too much. I really do. I think it's perfect for I'm-too-lazy-to-dress-up-but-I-have-to days. You don't really have to dress it up a lot. A little goes a long way.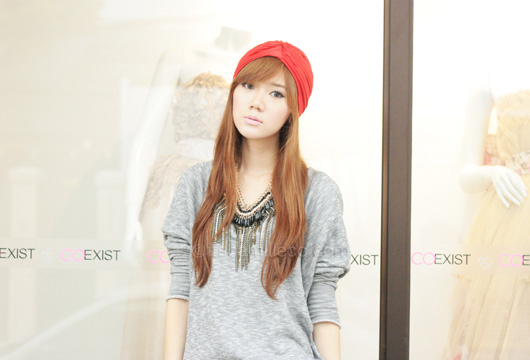 Yhansy turban
Thank you Yhansy for reading my mind!!!! I've been searching for turbans since forever!!! Seriously, I must've looked like a kid opening gifts on Christmas morning when I received this. I love it so much I want to collect it in all colors!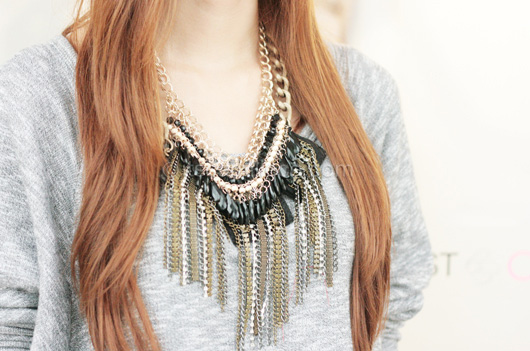 Yhansy black and gold necklace (shorter) | From Japan black and gold fringe necklace (longer)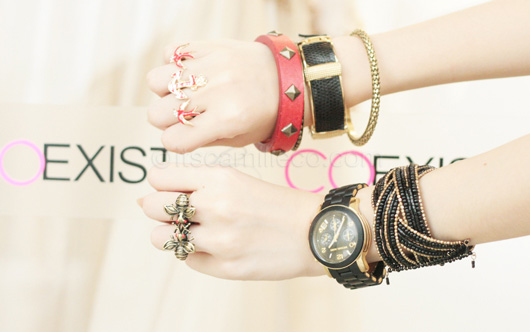 Extreme Finds anchor connector ring | Mia Casa bee connector ring | Cole Vintage red and gold bangle | Michael Kors watch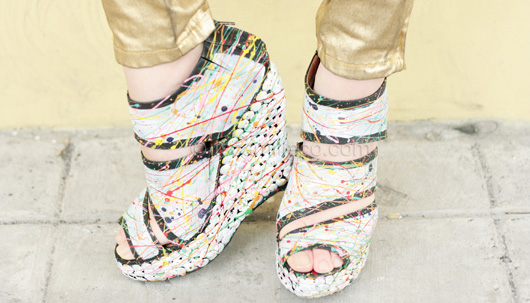 Jeffrey Campbell wedges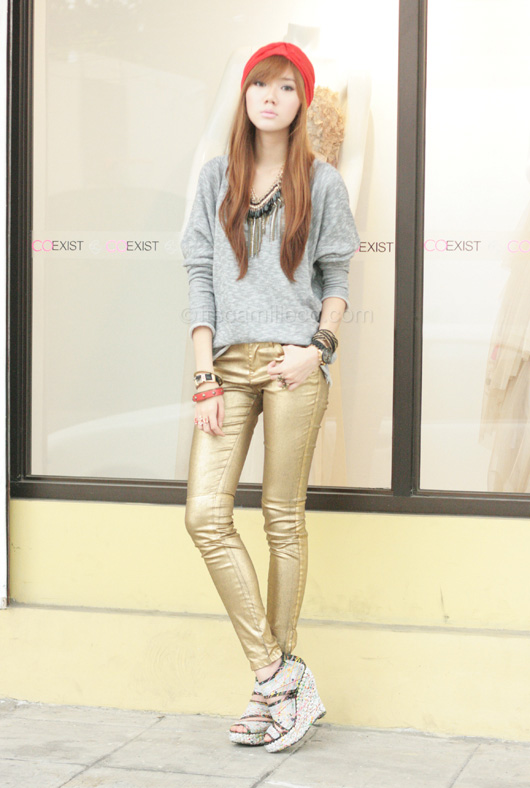 Hype this look on Lookbook.nu here.
Subtle (and shameless) advertising right there! I used my store, Coexist's window as my backdrop. :)