I was lucky enough to be featured in not just one magazine this month. Yay! Can't thank the Lord enough for all the blessings coming my way.
As seen on Metro Society Magazine: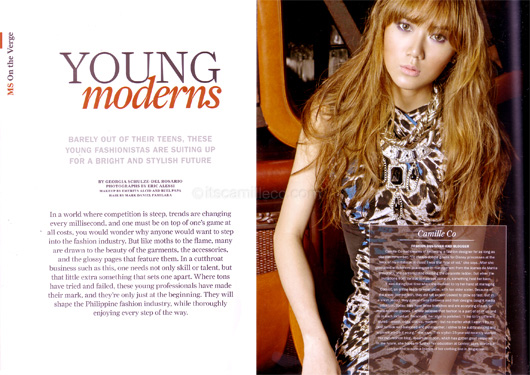 Photo by Eric Alessi
Metro Society gathered 10 young bloods from the fashion industry including me. I'm incredibly flattered to be considered for this feature. Thank you Metro Society!
If I remember correctly, we were asked to style ourselves in club-chic attire. I decided to wear Coexist's new Mariana dress (spin-off from our old best-seller, Mara dress) because it's one of our sexiest club-ready dresses. We actually haven't released it online yet but we've been selling it at bazaars and it's already sold out in this print. Out of the 3 prints we have it in, we only have the zebra version left (same print as our Shayne Top in zebra). If you want one for yourself, you can order ahead on our website. Just state Mariana dress in zebra print in your order form. The Mariana dress is priced at P3350. :)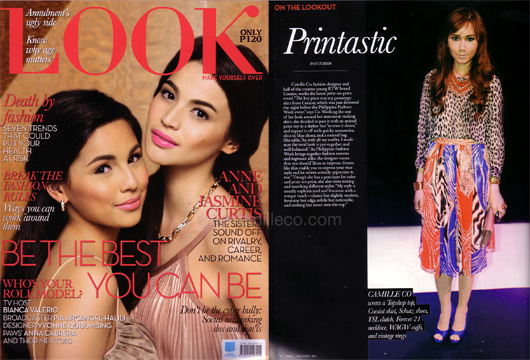 3rd feature of the month is from Look Magazine. It's just a short interview about my outfit for Philippine Fashion Week (PFW) and my thoughts on dressing up for an event such as this. I wasn't aware it was going to be a full-page spread. Thank you Cit-Cit Sioson!
That's it! You know the drill guys! Please please please grab copies of this month's Metro Society Magazine and Look Magazine. :)