I got another lovely floral piece of clothing from Love Clothing. Here's how I worked it!
Because the dress is a little loose around the chest area (as I've said, I'm not "blessed"), I decided to wear a cropped denim buttondown top underneath it. I think it's quite obvious how I love collared tops!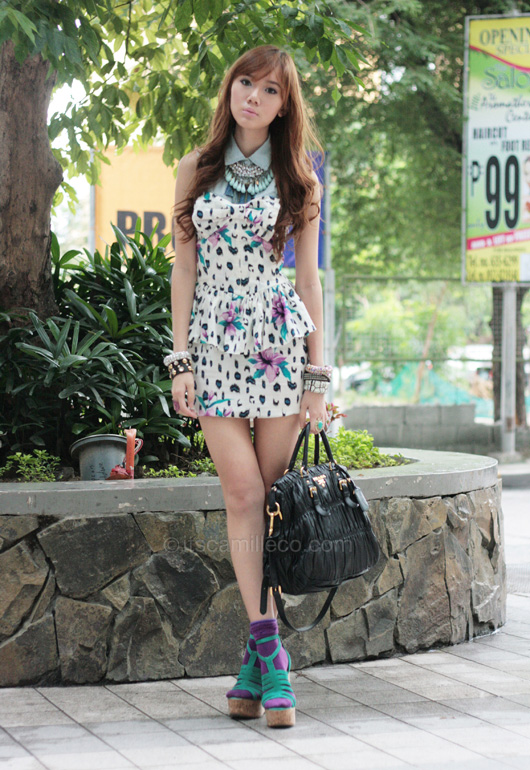 Miss Selfridge collared denim top | Love Clothing dress
Then I piled on some necklaces to keep it interesting.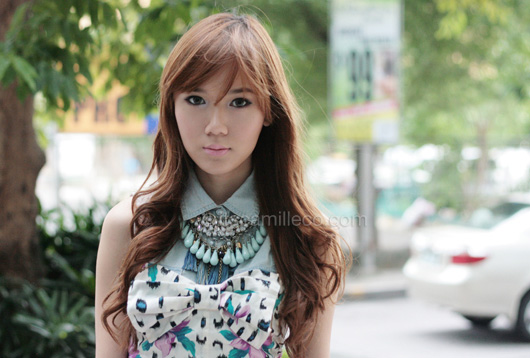 (From top to bottom) Extreme Finds white necklace | Mauve light blue necklace | Holic blue tassel necklace
Generally, I stuck to blues, greens, purples and pinks, but I added a few touches of black and white here and there.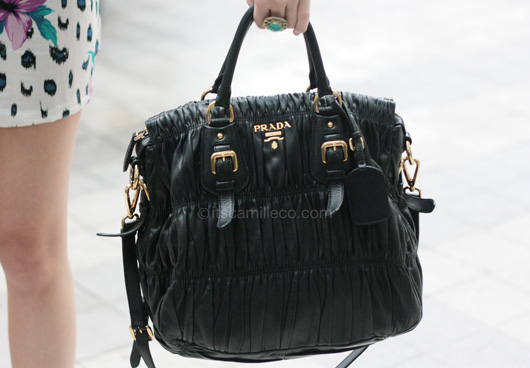 Prada bag
(Prada leather bags are always so pretty. The leather they use feels really nice. But…WHY MUST YOU BE SO HEAVYYYYYY all the time!?! Tiis ganda na naman)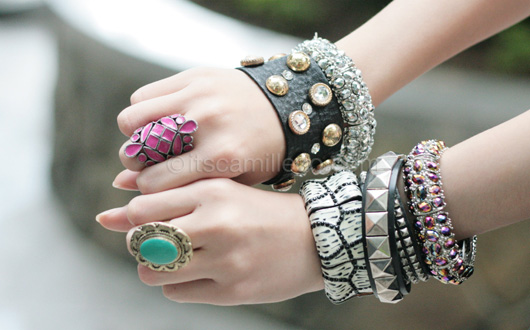 (Top) The Little Things That She Needs pink ring | Gothic Princess (Singapore) leather cuff | Extreme Finds silver bracelet | (Bottom) Bubbles turquoise ring | Gothic Princess (Singapore) animal print bangle and black leather cuff | Extreme Finds pink bracelet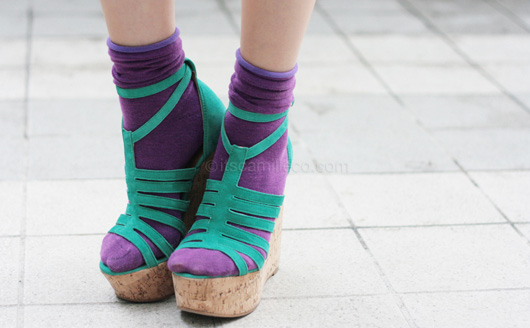 SM Department Store purple socks | Topshop wedges
And there you have it! The entire look somehow reminds me of summer breeze (cue "Summer Breeze" by Seals and Crofts. Yes, we're going old school!). I hope you like it!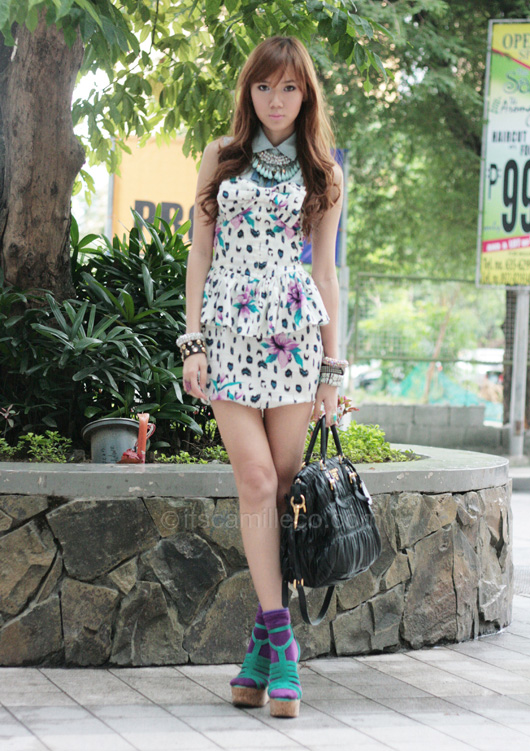 Hype this look on Lookbook.nu here.
***Have you joined my blog giveaway? CLICK!!!***