…of Mango! I've been blogging about the brand a lot these past few days. Clearly, I am in love with its Fall/Winter collection! (See my other looks wearing pieces from Mango's A/W collection here and here) Here's another one of the many looks you can do with Mango's latest pieces–business casual chic.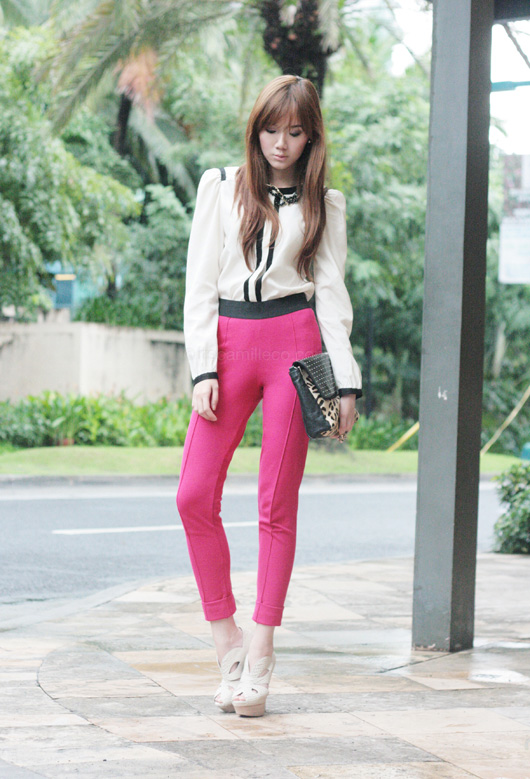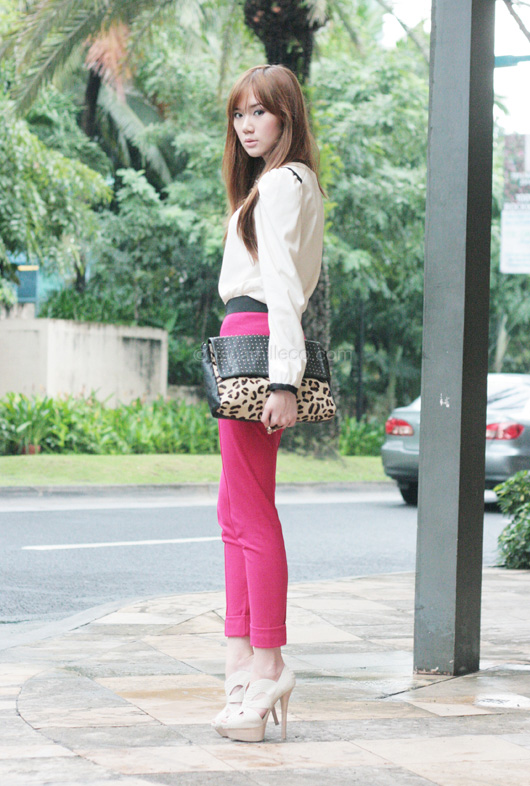 Mango always has the best blouses. I especially love the long-sleeved ones. They always come in the best fabrics! This top, in particular, caught my attention. I love its leg-of-mutton sleeves and bold lines. Simple yet striking. I paired it with these hot pink leggings/pants. Normally, I don't like pairing leggings with any thing other than long tops, at least those long enough to reach a few inches above my second hip. But these leggings seem okay! The fabric is thick enough so they don't seem like leggings at all! Plus, I just couldn't resist getting all matchy-matchy. The black waistband on these leggings looks perfect with my top's black borders.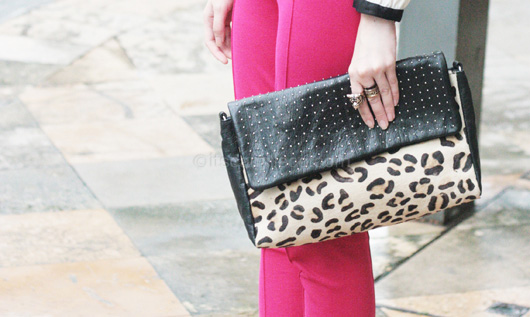 Mango bag
And then there's the not so matchy-matchy surprise! I couldn't resist not adding this leopard-print bag with subtle little studs on it. It's actually not a clutch but it works just fine as one too! Oversized clutches are the best!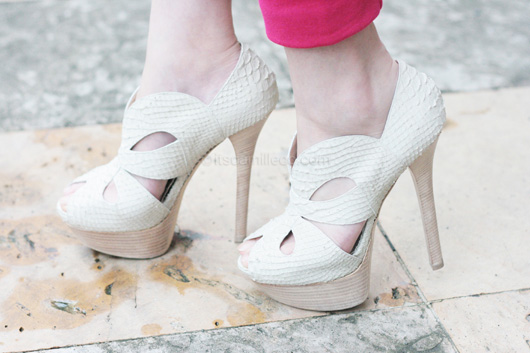 Fendi shoes
For more fab Mango pieces, hurry and rush to your nearest Mango branch–just not in heels like these. Haha! You might miss out!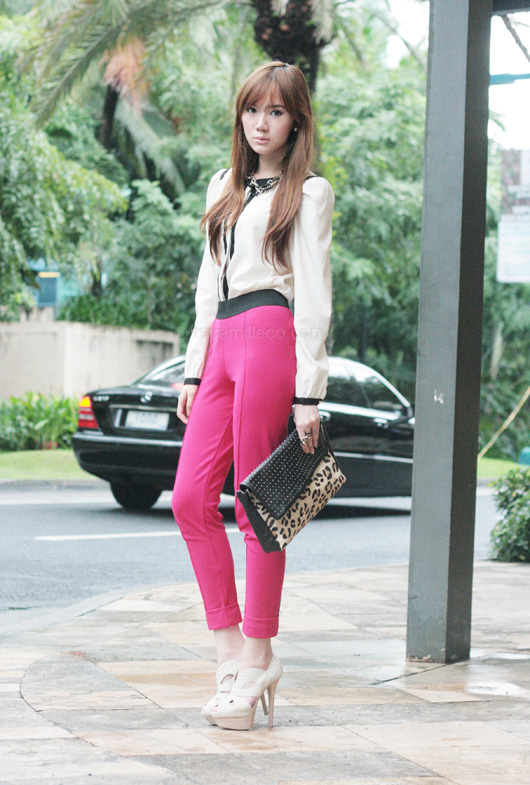 Hype this look on Lookbook.nu here. This is another entry for the Mango It Girl x Lookbook.nu contest so please please please hype this look too, along with my other entries here, here and here! Fingers crossed!
Sponsored by Nuffnang.