Another blog giveaway!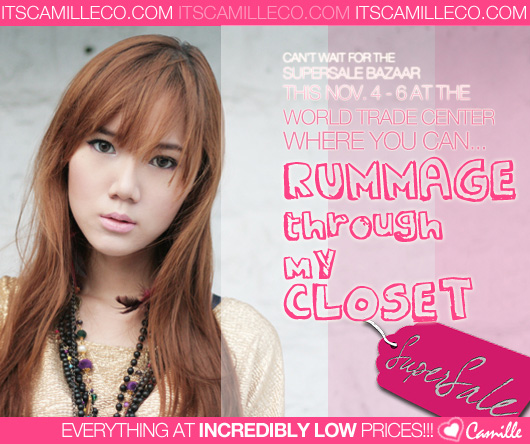 I don't know if you've heard, but I've been invited to join the Supersale Bazaar this November 4-6. I'll be selling my personal items, some of which I've never used, at incredibly low prices. For those who went to the Bloggers United Bazaar last May, I think you all know that I'm not exaggerating when I say INCREDIBLY LOW. (May tawaran pa!) And yes, I'm bringing my whole house with me again. I'm selling THAT much! BUT! Here's the catch, I can only do this if my photo here gets 1000 likes.
So here enters my giveaway. Help me get a thousand likes in a span of 3 days (until October 15, Saturday). I know! It's quite a feat, but there CAN be miracles haha! Â 
WHOEVER GETS THE MOST PEOPLE TO LIKE MY PHOTO WINS.
Mechanics:
Follow me on Twitter and Google Friend Connect (GFC). (You'll find the link to my GFC on my sidebar to your right. Just click "Join this site")
Leave a comment on my photo with your Twitter name AND GFC username.
Ask your friends to like both Supersale Bazaar and my photo and ask them to leave a comment with YOUR FACEBOOK NAME so that I'll know it's you who sent them. (Your friends are not required to follow me on Twitter and GFC.)
Here's what you'll win ONLY IF I reach 1000 likes by 11:59pm on October 15: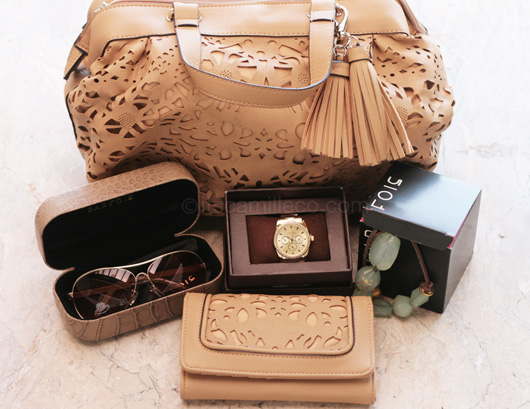 All from Europe's leading fashion accessories brand, Parfois.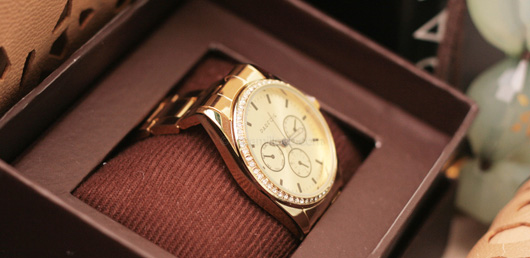 This gold watch is my favorite out of all the prizes.
There's also a consolation prize to be given to whoever is chosen by Random.org. So, all those people you sent to like my photo count as entries for you too! If Random.org chooses you or one of the people you sent, you get the consolation prize.
What is it?

A P500 gift certificate from Penshoppe.
Contest is open to local residents only. Deadline for entries is at 11:59pm on October 15, Saturday. Good luck to us!
Remember, for this giveaway (and my participation at Supersale Bazaar) to push through, my photo needs to reach 1000 likes!