Remember the blogger challenge I'm doing for Mango and StyleBible? (Check out my first look here.) This week, the theme is menswear as womenswear. Usually, at least for me, the first thing that comes to mind is the wide leg trousers + button-down blouse + blazer combo–very polished and corporate chic. This time, I wanted to do something different. I went for something a little bit more casual and young.
This is me channeling biker preppy. Not a boy, not yet a man. Uuuuysh.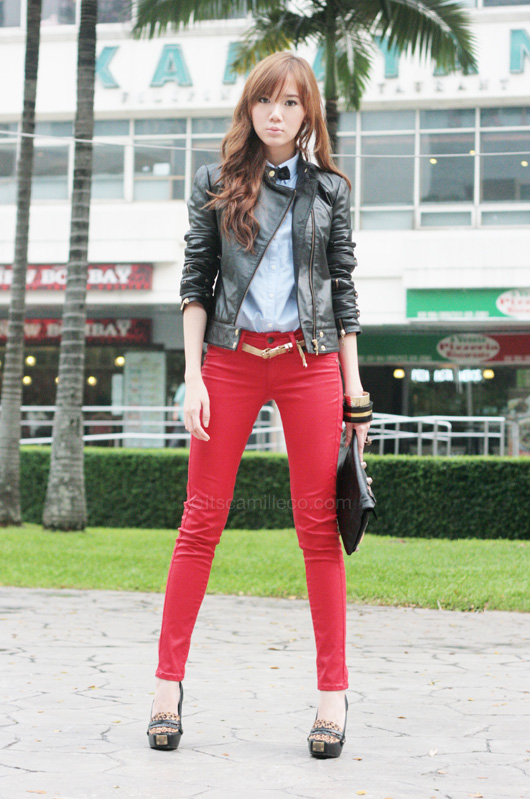 Mango leather jacket, top and pants
I LOVE ALL THESE ITEMS. It sucks you can't see my blouse in its entirety but it's really pretty. I love its crisp fabric and most especially, the sleeves. They end just a few inches above my elbows which make them even more androgynous and preppy. LOVE!
Next up, we have the biker jacket. It feels so luxurious! If you stare at it closely, you'll see the little details on its sleeves too! Straps and gold hardware.
Lastly, my red hot pants. Don't you just love the color??? The fabric also feels like leather so it feels really nice when you touch it. They fit great too! I've always loved the fit of Mango's pants. I remember when the brand first opened here in Manila. I was so happy to finally find jeans that are long enough and fit greatly on my butt. Let's face it, when it come to pants, the fit on our butts is the deciding factor. Right, girls?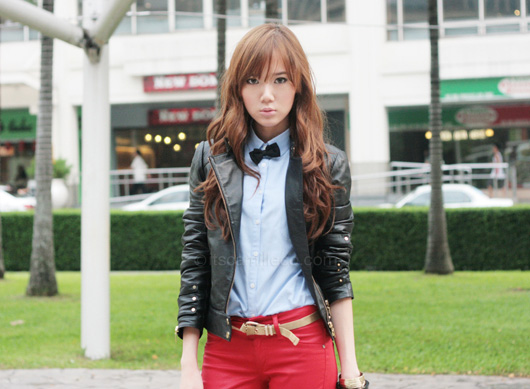 Mango belt | Luvlicious (Japan) bow tie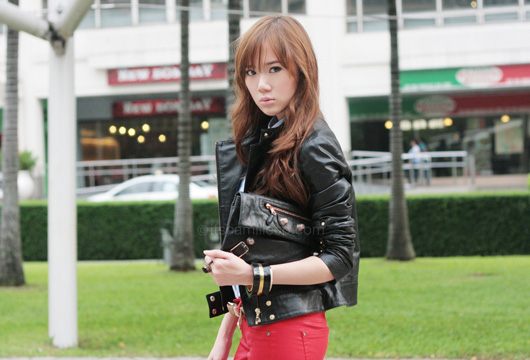 Balenciaga clutch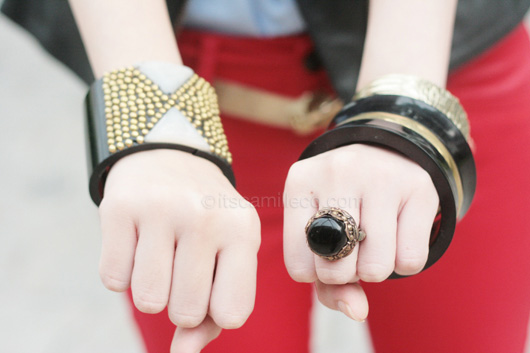 Mango accessories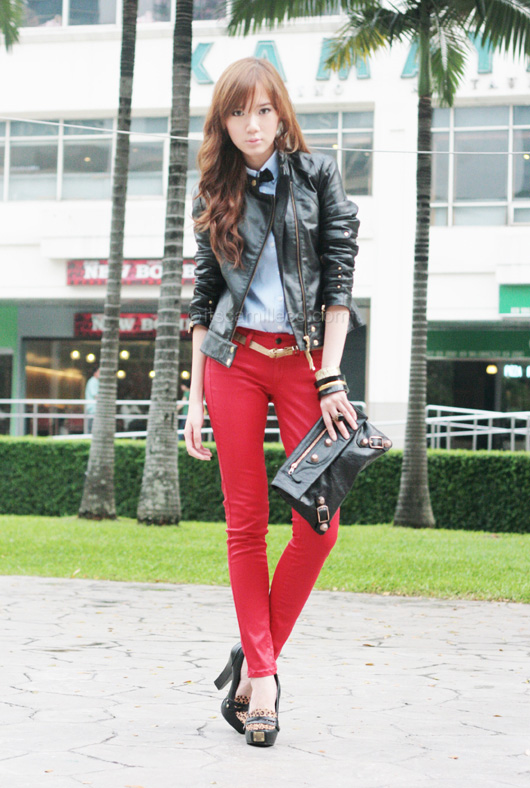 Naughty Monkey shoes
Hype this look on Lookbook.nu here. I've also entered this look as an entry for the Mango It Girl x Lookbook.nu contest. Help me win! Don't forget to hype my other entries too (click here and here).