This was my first outfit for the TV interview/feature I mentioned here. I can't wait to see the final video! Hopefully, I'll be able to announce it here when it airs.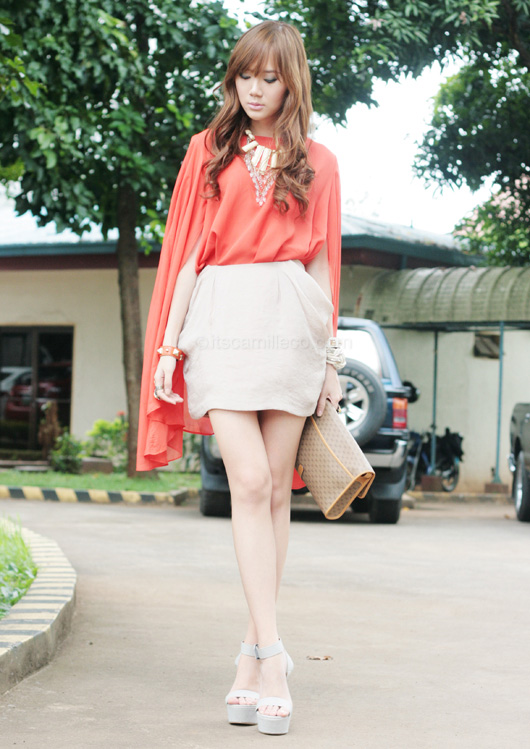 Oh My Frock orange cape top | Forever 21Â skirt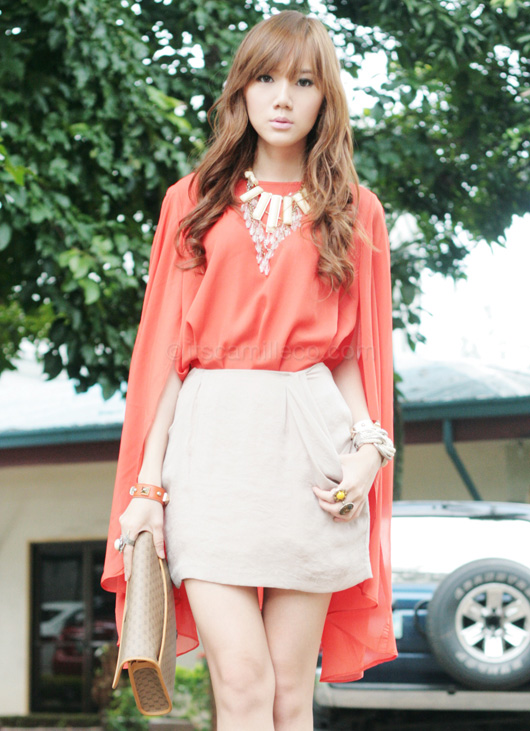 Mia Casa cream necklace (1st) | Forever 21Â necklace (2nd)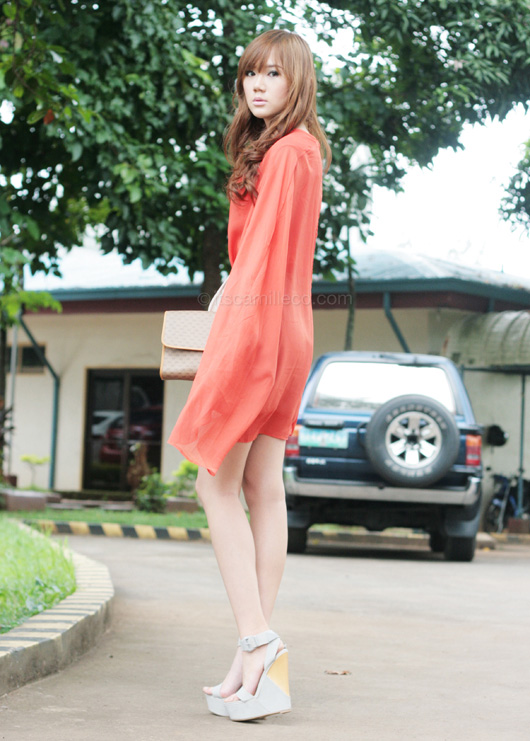 Capes are so dramatic. They exude such a modern-woman type of vibe–all powerful and elegant. I wish more stores offered them here in our country. But oh well, there's always the internet. Thank you, Oh My Frock!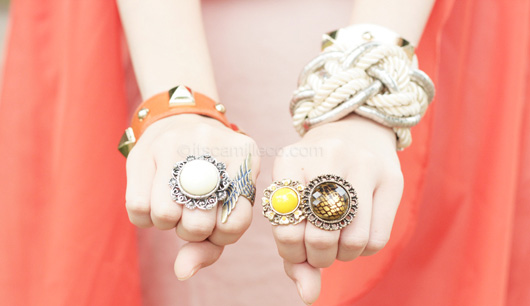 Mauve orange leather cuff | Bubbles round rings (cream, yellow, gold)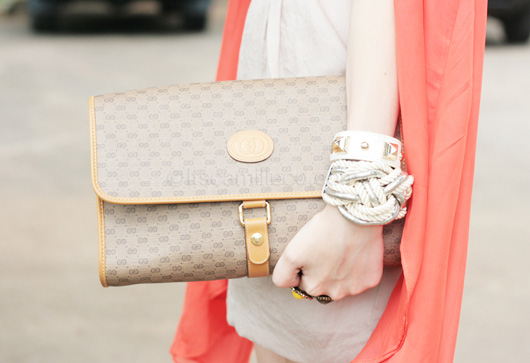 Gucci purse | Meg white leather cuff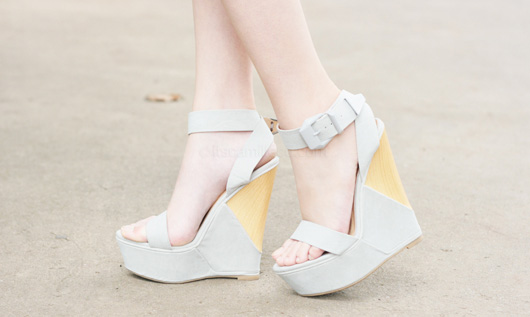 Feet For A Queen wedges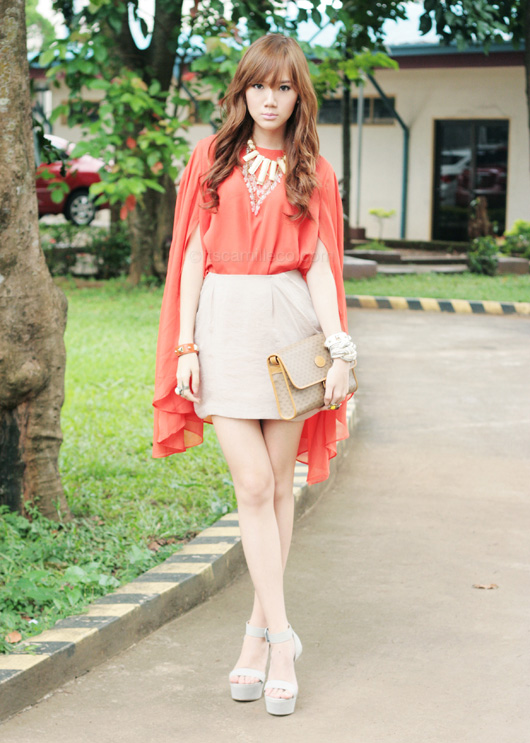 Hype this look on Lookbook.nu here.
So which one do you like better? This or my 2nd look? :) I tried my best to style the 2 outfits differently to show some variety. I hope you like them!