What I wore to Philippine Fashion Week day 2: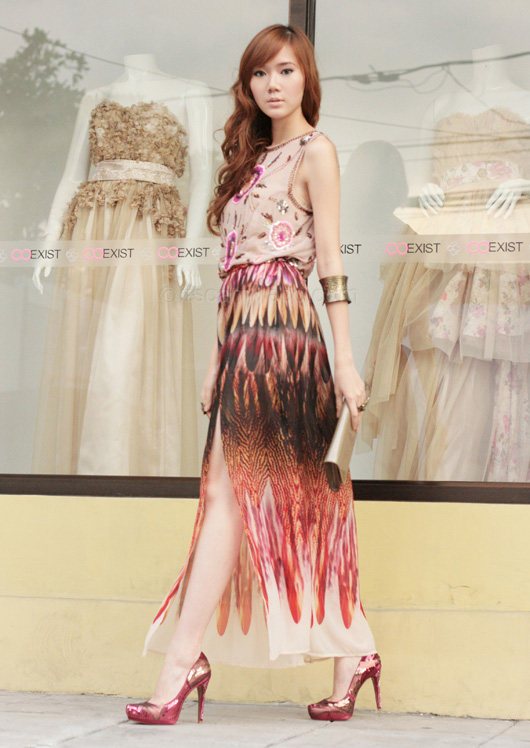 Miss Selfridge sheer top | Topshop printed skirt
I've already worn this top here. People should really learn a thing or two from Kate Middleton. There's nothing wrong with repeating clothes! Just try your best to style it differently each time. It's fun AND practical!
I paired my top with this printed skirt I got from Topshop during my trip to Singapore a few months ago. Aside from the print, I love that it has multiply slits and comes in sheer fabric. It's so sexy!

Majolica Majorca Jeweling Eyes eyeshadow in RD784, Cream Pencil Liner in BK999 and Perfect Automatic Liner in BK920
And because a lot of you have been requesting for makeup tutorials, here's a photo of my eye make-up for now.

Majolica Majorca's eye shadow palette has a step 1-4 how-to illustration at the back of the box to guide you so don't worry about not knowing which color goes where. Usually, the darkest eye shadow is applied on the outer areas of your eyelid; the lightest eyeshadow on the inner areas of your eyelid and on the outer areas below your eyebrows. After applying eye shadow, I lined my lash line with the creamy pencil liner (get as close as possible to your lash line) then applied the perfect automatic liner (liquid eyeliner) on my upper eyelid. Don't forget to apply mascara on your lashes to finish off!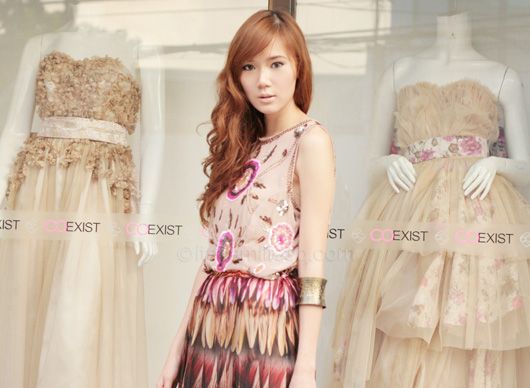 For those asking about my hair, I curl my hair using a curling iron. I own so many curling irons but ironically, I find the travel-sized curling iron from Vidal Sassoon the best. I got mine from PCX in Rockwell.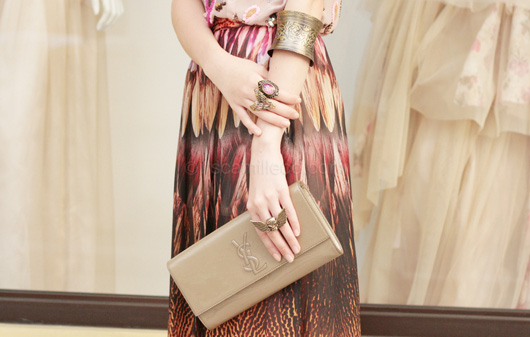 Extreme Finds gold cuff | Extreme Finds pink ring | Girls Are Weird skull with wings ring | YSL clutch
I kept my accessories simple to avoid looking over-the-top.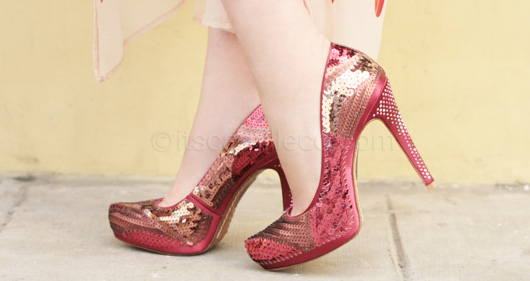 Schutz shoes
Finally, I wore matchy-matchy shoes to complete my look.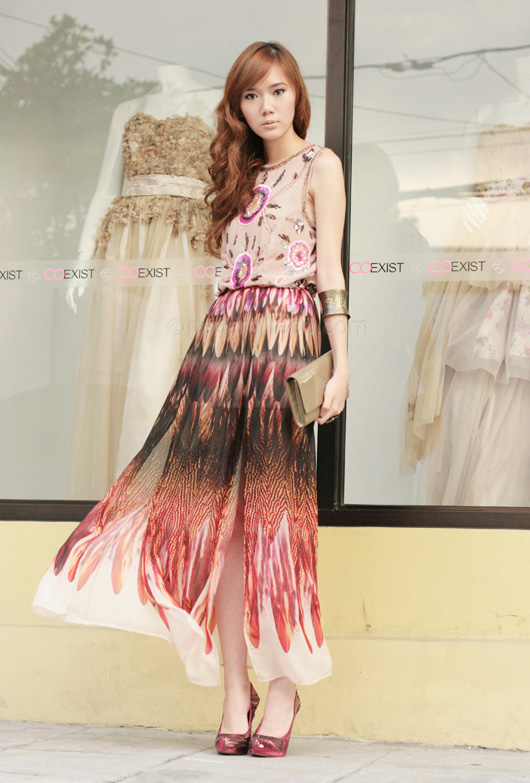 I'm really happy with how this look turned out. I'm adding it to my favorites! :)
Hype this look on Lookbook.nu here.