Making/designing clothes for relatives and friends has got to be the most pressure-filled task I've ever done as a designer. I guess it's because their opinions matter the most and I don't want to disappoint them. So when my eldest cousin on my mother side came to me and asked me to design her engagement gown, wedding dress and entourage, I welcomed it with excitement and of course, a few worries and fears.
Here's task number 1, the engagement gown:
My cousin, Achi Bernice, gave me freehand in basically everything. She didn't have any specifics in mind so I was free to design whatever I wanted. I presented her this sketch and fortunately, she liked it!
The final product:
The engagement party was formal and took place in Edsa Shangri-La Hotel. But because the party started early in the morning, we made sure the color of her gown isn't too dark. The gown has to be formal, but not TOO formal.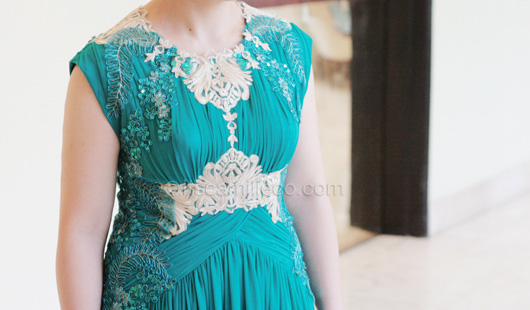 In keeping with the not too formal look, I wanted the gown to be flowy–nothing too stiff, so the fabric has to be soft and light. To highlight my cousin's waist and to give a sexy illusion, I played around with the direction of the shirrings on the gown's upper half.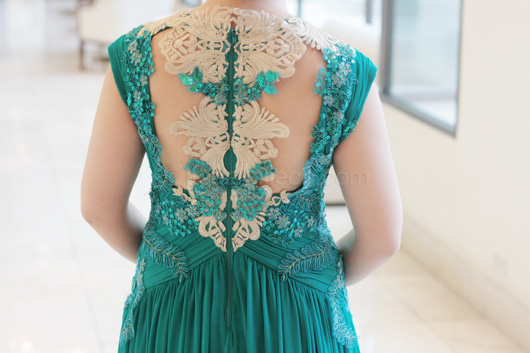 For the bongga (rough translation: extravagant/oomph) factor, I added lace and sequined appliques all over the torso. Can you please take a look at how flawless my cousin's skin is?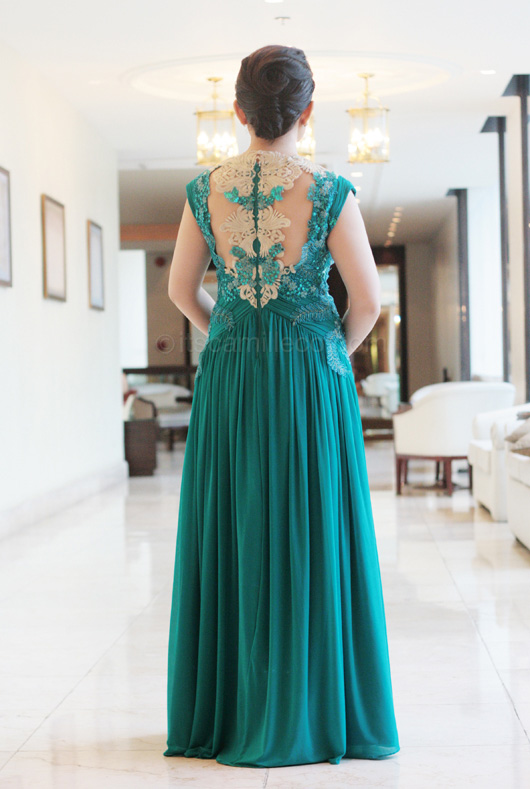 Of course, in usual Camille fashion, when it's conservative in front, expect a subtly sexy back!
There you have it! We actually had less than 3 weeks to make this. I'm happy with how it turned out, and according to Achi Bernice, she likes it as well. Thank God!
So that's 1 engagement gown down and a wedding gown and a whole entourage to go!