Here's what I wore to a day full of meetings. Most of them were with companies so I toned it down a bit.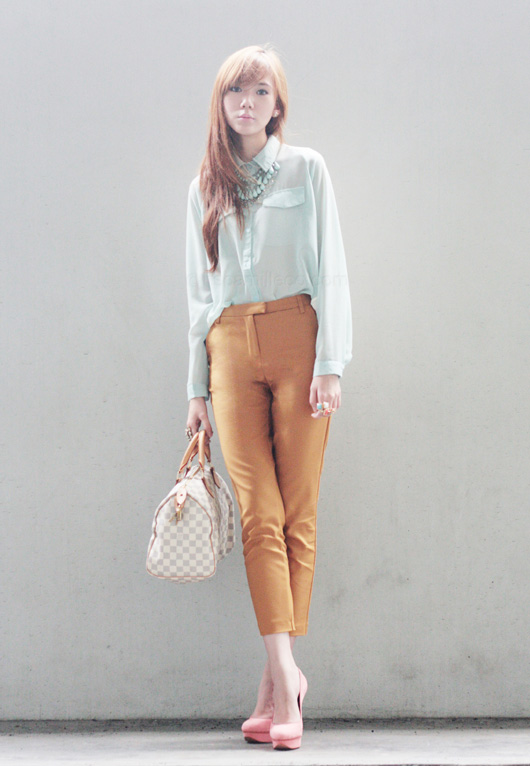 Summersault buttondown top | Topshop trousers | Louis Vuitton bag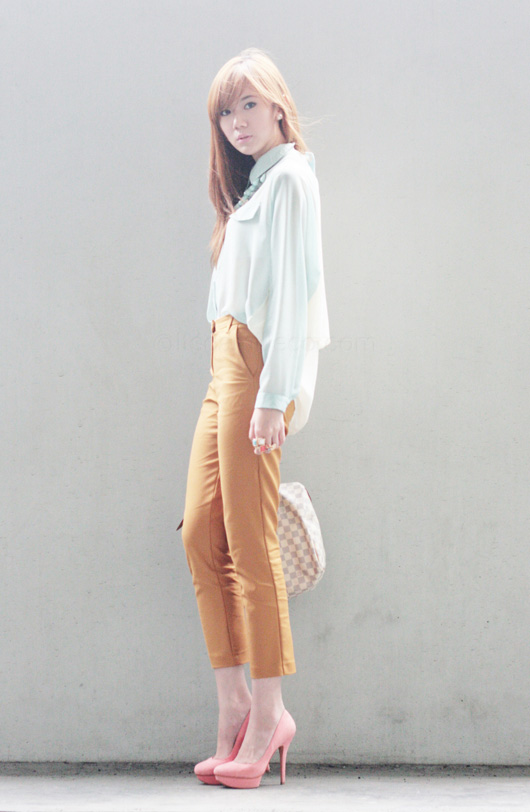 I told you I went gaga over Summersault's tops! This is my favorite out of all the tops I hoarded from them.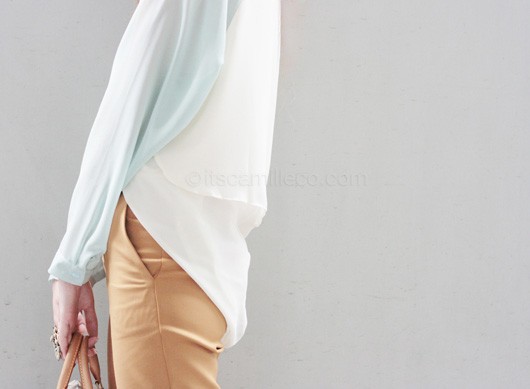 I love the color-blocking on it–sky blue and off-white.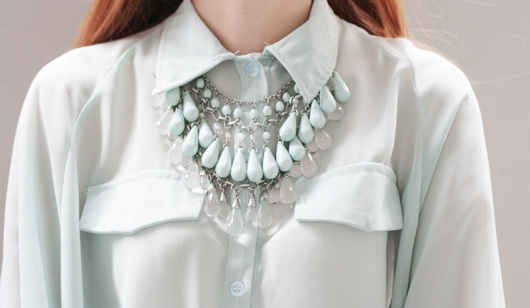 Mauve blue necklace | Forever 21Â clear crystal necklace
If you want to pile on necklaces like I did but still keep your look simple and low key, I think it's better to stick to colors that won't stand out too much. The colors should complement or blend rather than contrast with your top.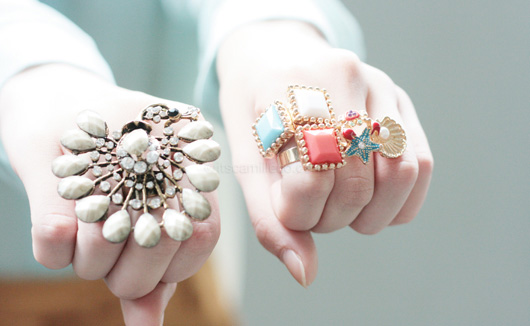 Bubbles peacock ring | SM Accessories stacked rings | House of Thrifted/Extreme Finds seashell ring
Even so, I still couldn't resist adding a surprise or two, even if it's just in little details like these.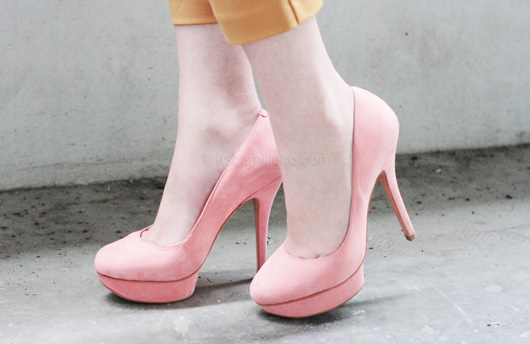 Schutz shoes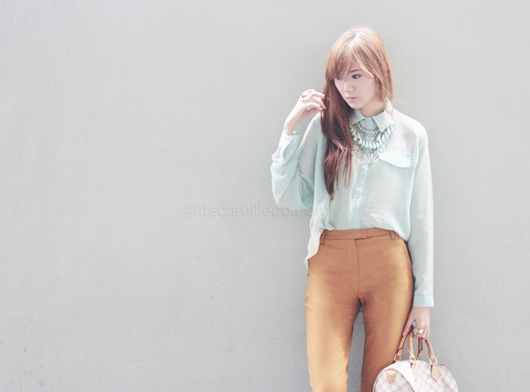 Hype this look on Lookbook.nu here.