Walking in heels all day won't do your feet (and legs) any good. Trust me! Once in a while, it's nice to give those heels a rest and pamper your feet with flats. Here are a few of the cute flats I received in the mail recently.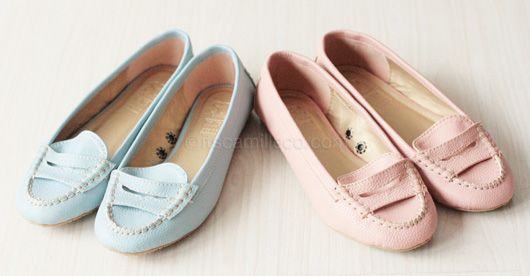 Loafers from Sole Sister
I've always been a sucker for loafers. I find them extremely charming and chic! I couldn't decide between these 2 colors so I'm thankful Sole Sister was kind (and generous) enough to send me both. Can you blame me? Both colors are must-haves! Imagine wearing them with a light and breezy button-down top worn in a slightly unkempt manner and paired with loose shorts. Effortless!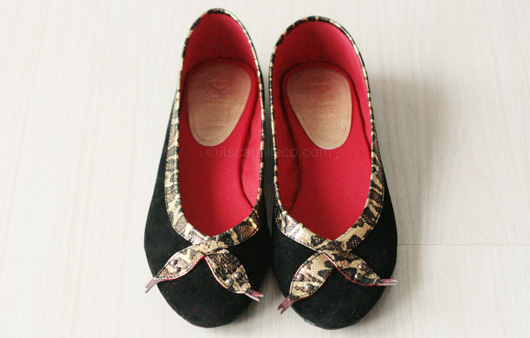 Black flats from Sole Sister
For the working girls out there, these flats are for you. They're in classic black but are made trendy with the gold snakeskin trimming. Bonus points for the sexy cut in front! Remember what I said on my old blog post about how I hate flats that cover so much of your toes, they kinda look too long in front? These don't!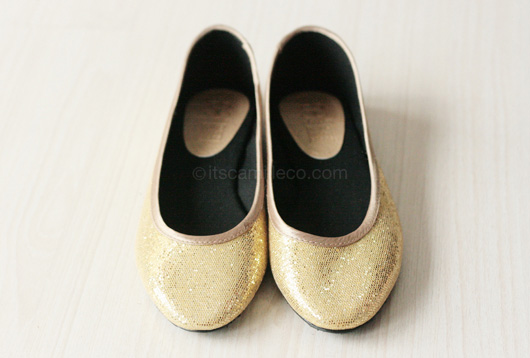 Gold flats from Sole Sister
These flats are named Dorothy. How appropriate! They really do remind me of Dorothy! Style tip? Wear this out when you just can't wear heels anymore and you're still itching to dance the night away with the girls!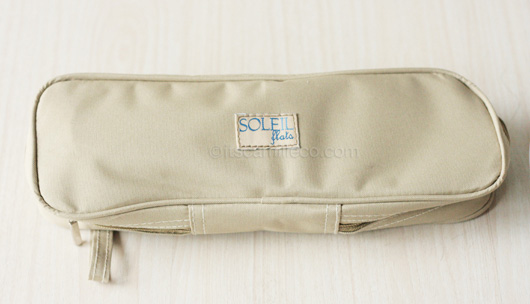 So imagine, on a long day, you decide to switch from heels to flats. Wouldn't it be great if your flats were stored this way? It makes carrying your flats around so much easier! All flats from Soleil come in containers like this. I think more shoe brands should do this. It's neat, convenient and saves a lot of space! Not to mention, it's eco-friendly too!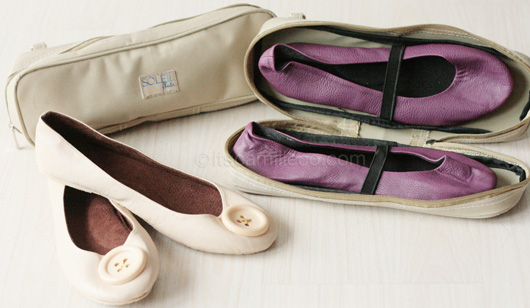 Pale blush and purple flats from Soleil
Soleil's designs are really cute and simple, like these button flats in pale blush. I highly recommend these to students. I think every college girl should have basic flats such as these.