If you already have a copy of today's Philippine Star, you might've seen this "how-to" editorial I did for Ystyle. If you haven't, you can read it here.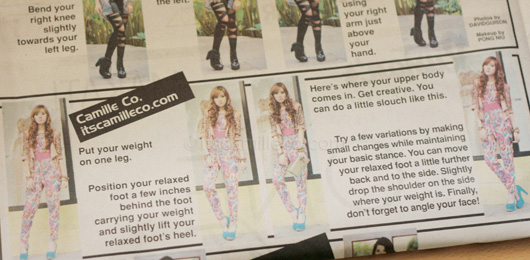 I felt so awkward doing this! I mean I'm no fashion-blogger-pose expert! And is there really a step 1-2-3-4 in posing? But for the fun of it all, I did it anyway. And since you can already read my steps 1-4 here, I came up with different captions for the photos I submitted. Haha!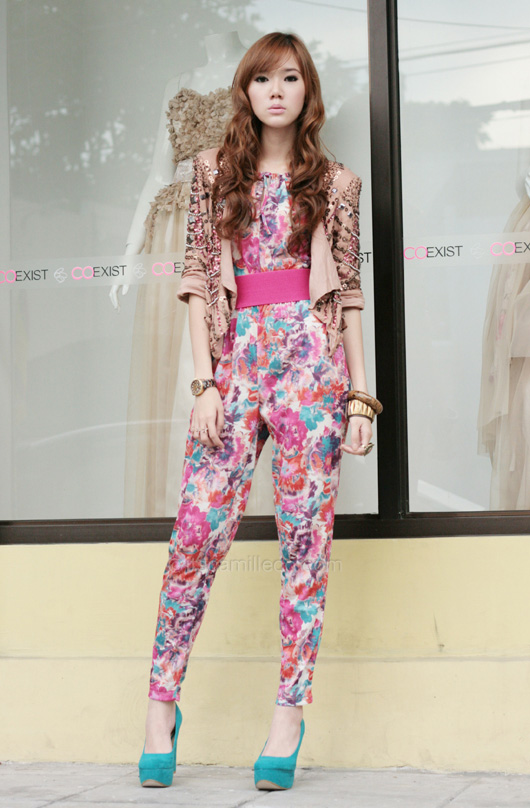 Step 1: The "We Run The World" pose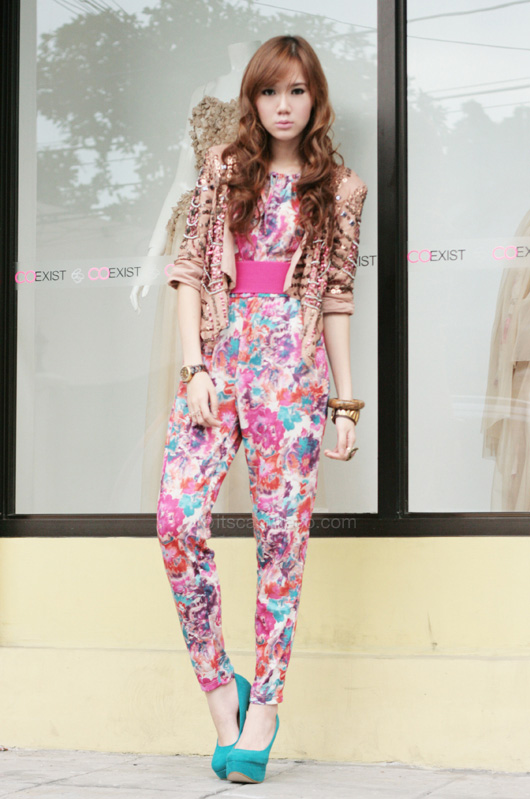 Step 2: The "I-sprained-my -ankle" pose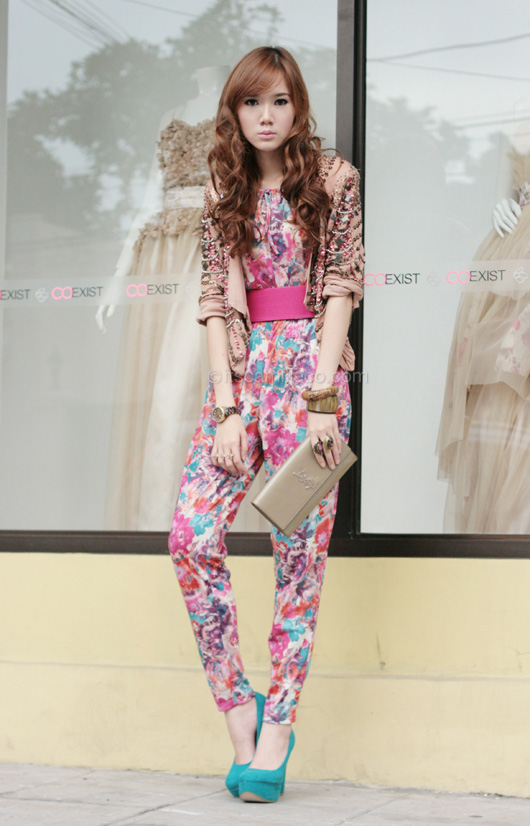 Step 3: The "Planet of the Apes" pose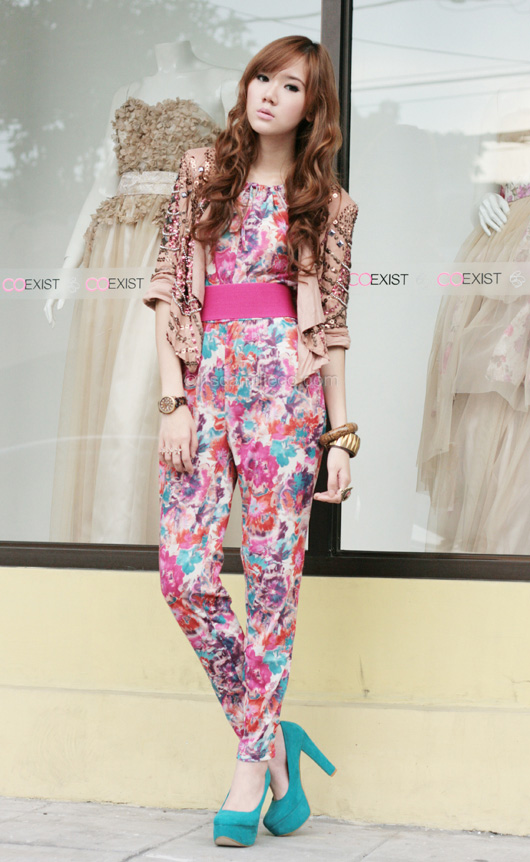 Step 4: The "Let-Me-Angle-My-Face" pose
Anywayyyyyyy, on to my outfit. I wore this to the Multiply Shopping Party last Tuesday. Hello, COLORS!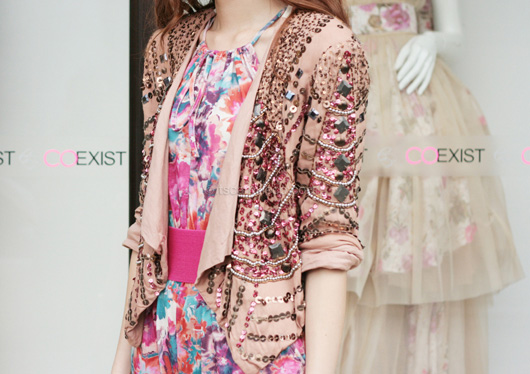 River Island beaded jacket | Topshop jumpsuit | H&M pink belt | YSL clutch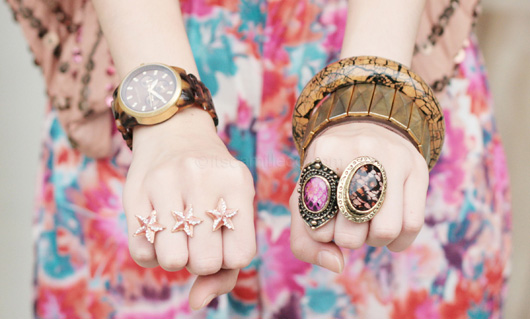 F-Stop starfish connector ring | Extreme Finds oval rings | Island Girl brown/black bangle | Michael Kors brown watch
To avoid clashing against my already colorful outfit, I wore mostly brown and dark gold accessories. Accessories should compliment your clothes, not distract.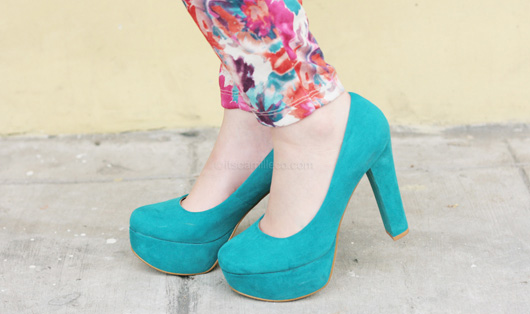 Call It Spring pumps
Because my outfit is predominantly pink, I chose a different color for my shoes to make it just a little more fun. The trick here is to pick a minor color from your already colorful outfit. Don't add more colors! Choose from the available colors and go from there. If you're still uncertain, go for neutral-colored shoes instead.
Hype this look on Lookbook.nu here.
P.S. The Mango It Girl x Lookbook contest ends this Monday so if you haven't yet, please hype my entries using either your Facebook or Lookbook account here, here, here, here and here. Help this girl out! :)