As I've said before, I like keeping my blog happy, light and fun. Nothing negative. No to bad vibes. I just have this to say: style is subjective. The fashion world has met so many great style icons like Anna dello Russo, Carine Roitfeld, Jackie O., Audrey Hepburn, Kate Moss, and the list goes on. Not one of these women dress alike. Some take on the minimalist approach, while others take the other end of the spectrum. To each her own. I may be young and "sweet", but this early in my life, I know the importance of RESPECT. Let's all try to respect one another, personal style included.
As for my style, I'll let it speak for itself. I've never been a fan of generalizing/categorizing anyway. All I know is I'm secure enough about my style that I don't feel the need to put others down just to defend it/myself. I'm not claiming to be a style icon or fashion guru or whatever. I'm so far from one! I'm just saying, I'm secure.
Yun lang. Just had to put my two cents in. Let there be peace on Earth. Haha! :)
Anywaaayyyyyyyyy, on to today's outfit post!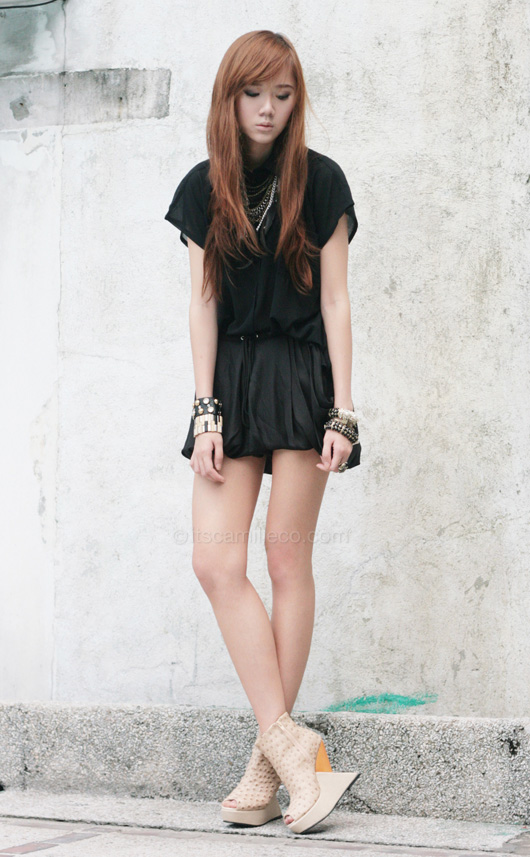 Thread Manila sheer top | Coexist Prêt shorts (sold out)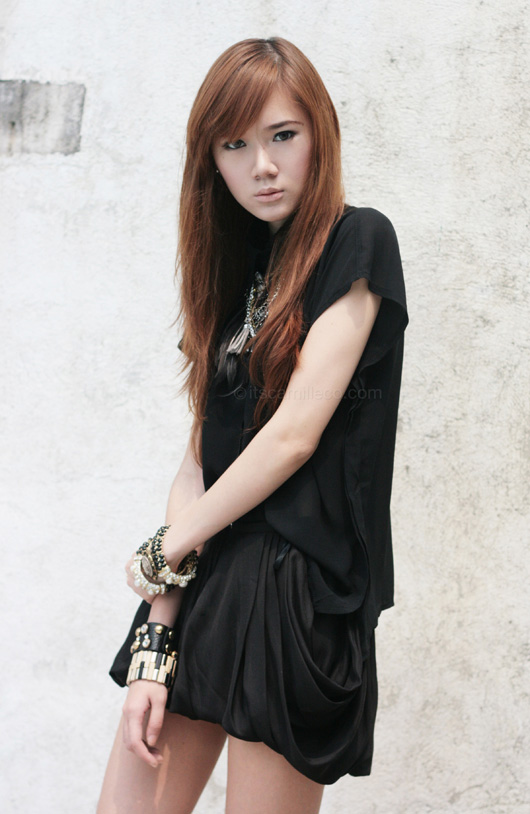 As usual, I untucked my top at the back (like what I did here). I really like doing this because the subtle drapes from my top mix so well with my shorts' draped pockets. I know it makes such a small difference but I'm into details like that.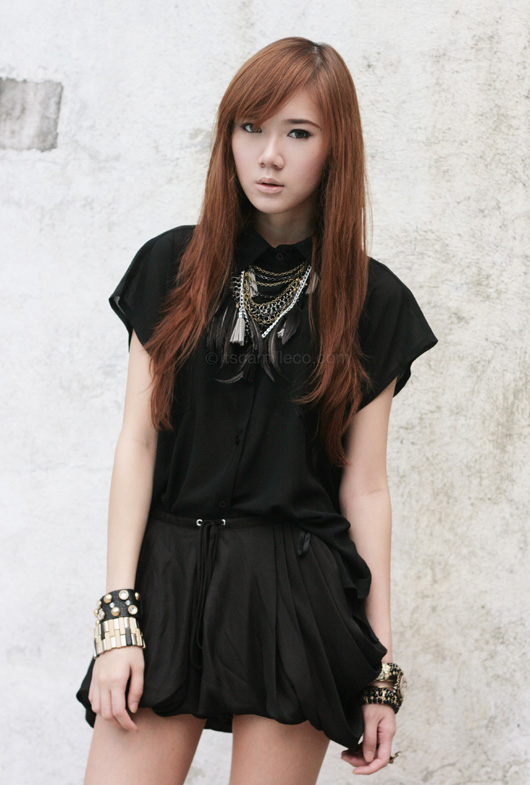 When I did my tribal club wear collection for Rexona recently, because the theme for the show was black, most of the questions or interviews I did for it revolved around the said color and its staying power. One of the many things I said about the color black is that it's the perfect canvas for accessorizing. Case in point here! :)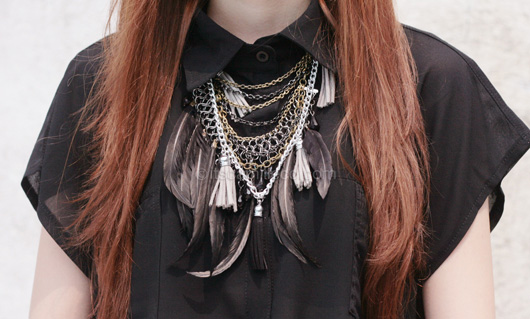 Bubbles black feather necklace and tassel necklace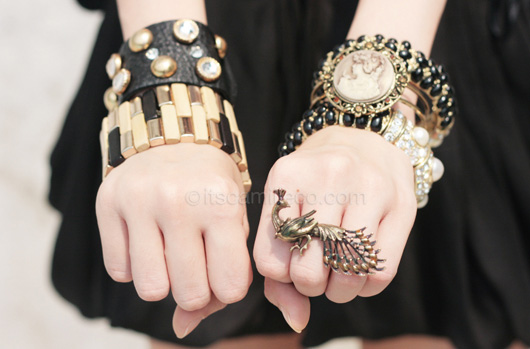 Mia Casa peacock ring | SM Accessories black/gold bracelet with diamonds (2) | Bubbles vintage-inspired cuff
From Hong Kong wedges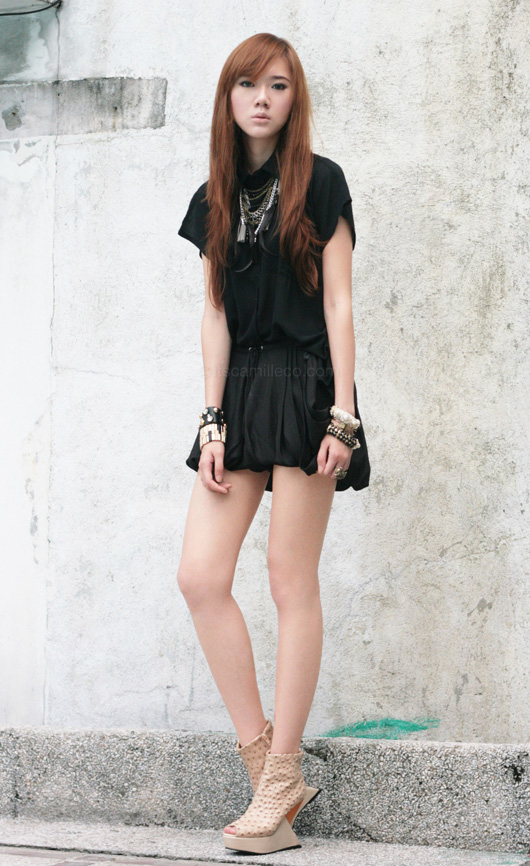 Hype this look on Lookbook.nu here.
P.S. You're about to hear the end of my incessant begging for you to keep hyping (or encouraging your friends to hype) my looks for the Mango it Girl x Lookbook Contest. Voting/hyping ends this October 24 so please help and hype my looks here, here, here, here and here with either your Lookbook or Facebook accounts. Help me spread the word as well. Blog, tweet, share! :) I'll be forever grateful!