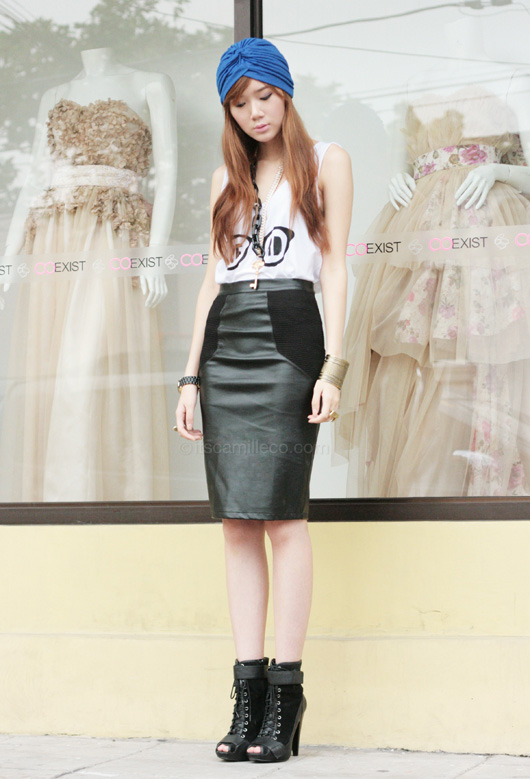 Scrunch "Nerd Alert" top | Topshop leather midi pencil skirt | Aldo shoes

I had so much fun styling this top from Scrunch. (It actually says "NERD ALERT" but since I tucked my top in, you can't really see the "ALERT" anymore.)  Usually, when you see a casual statement top like this, shorts and pants are always the first things that come to mind–think rugged or grunge. But I say, go for the challenge and dress it up a little.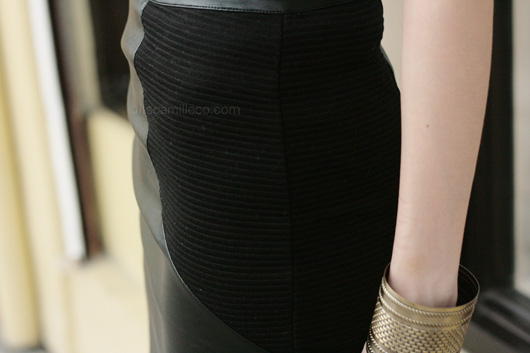 I paired my top with this new purchase from Topshop. I've always loved midi pencil skirts! It's about time for the spotlight to shine on them! (What took them so long?) But I must say, out of all my midi pencil skirts, this has got be my favorite so far. It's not your usual midi pencil skirt. It's in a classic silhouette but made modern by the mix material and ribbing detail on its sides. As I always say, little details = big difference!
Jean And Rosz chain necklace with key pendant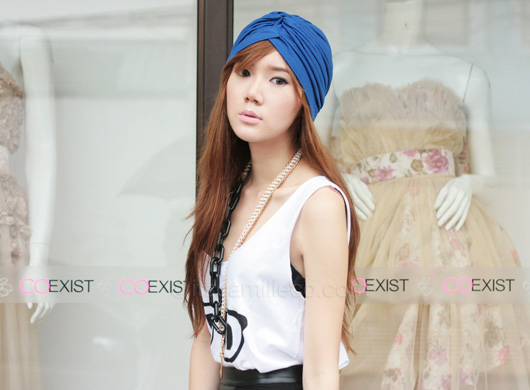 Yhansy turban
Another thing I love about my new top from Scrunch is its cut/neckline in front and back–not too low that it's vulgar, just the right amount of sexy.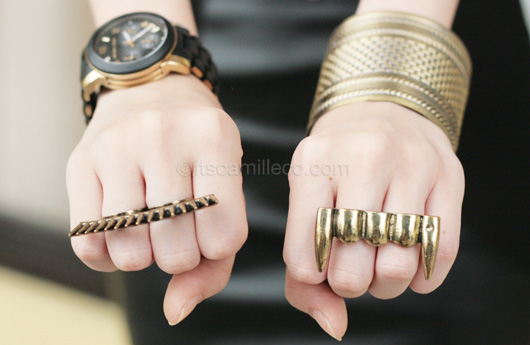 Extreme Finds gold cuff | Tuwentytri Boutique fangs connector ring | Mia Casa spike connector ring | Michael Kors watch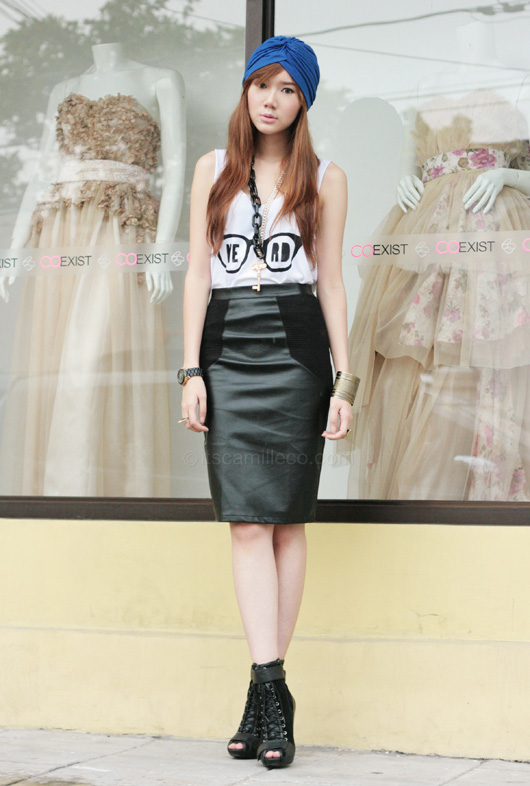 Hype this look on Lookbook.nu here.
Guys, for the 2nd to the last time (HAHA!), help me become the next Mango it Girl by voting/hyping my looks here, here, here, here and here with either your Lookbook or Facebook accounts on/before October 24. Help me spread the word as well. Blog, tweet, share! :) Thank youuuuuuu!