I'm probably off to an afternoon tea with the ladies or to a meeting with Blair Waldorf, whichever suits your fancy. Haha!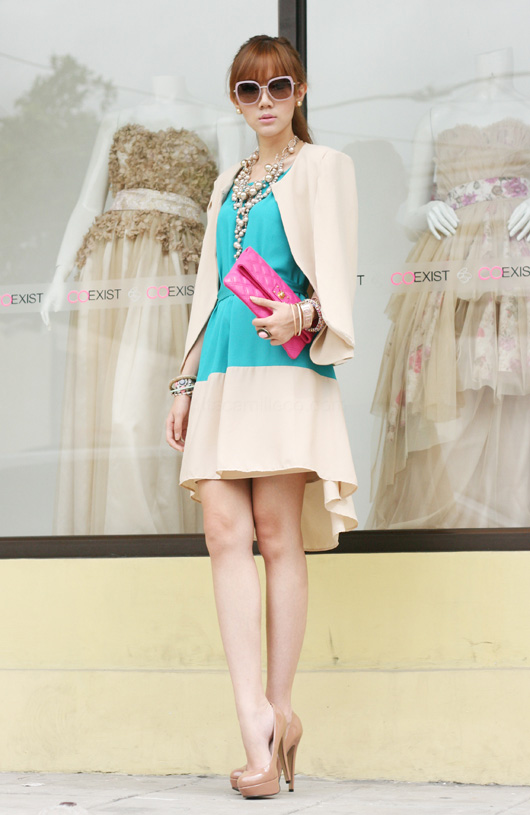 The Ramp cape | Nectar dress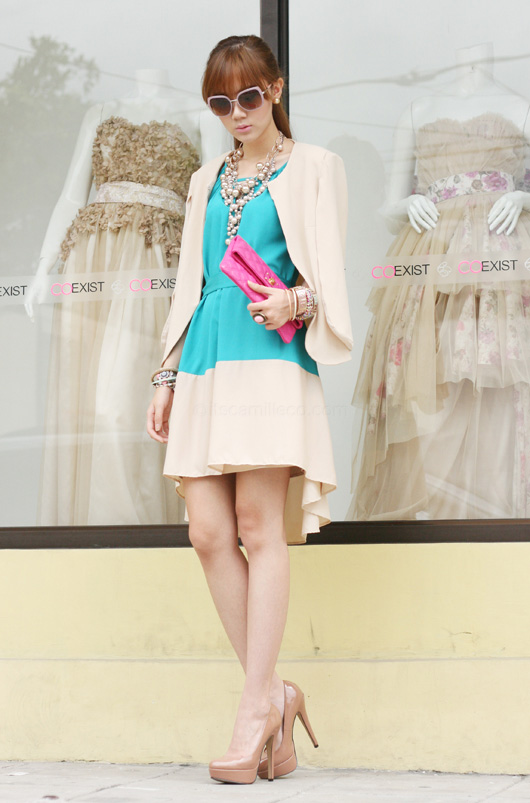 Topshop shoes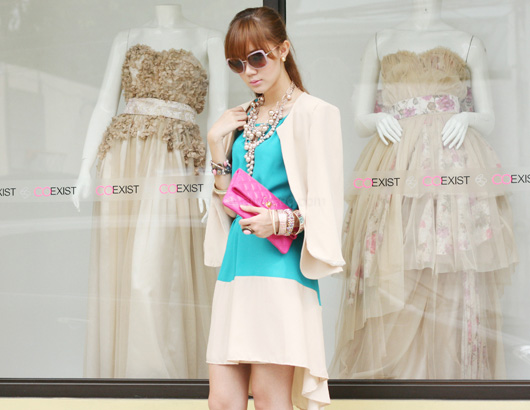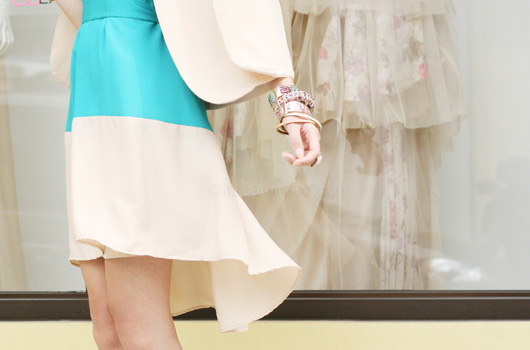 This ensemble can easily look boring and old but with the right mix of colors, it can look young and fresh as well.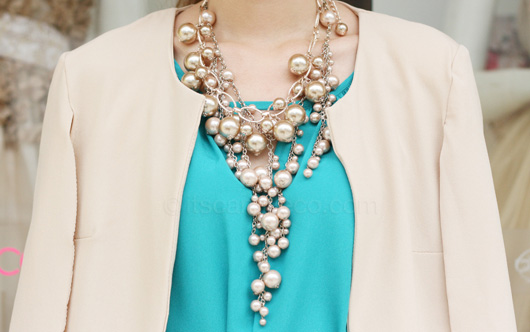 SM Accessories old rose-colored necklaces (2)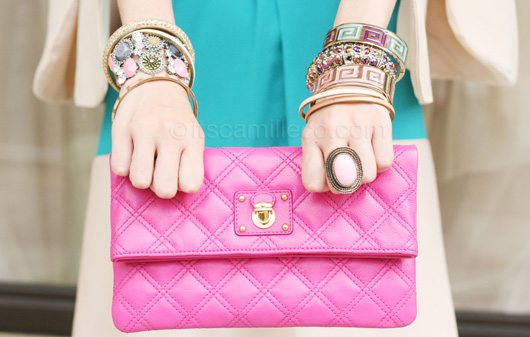 Marc Jacobs clutch | Mia Casa pink bracelet (left) | Extreme Finds bracelets (right) | Gifts Ahoy pink ring
Prada pink sunnies
Putting your hair up in a neat ponytail keeps your look clean and simple.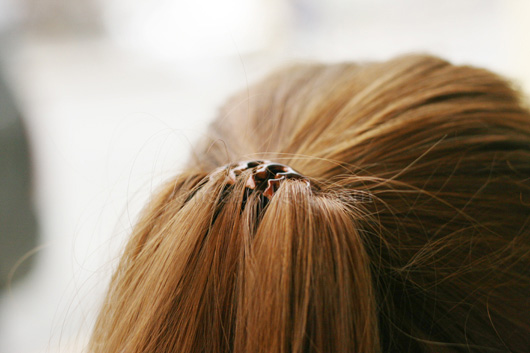 Goody pony pouf
If you've got thin and fine hair like mine, pony pouf from Goody is your friend. Just follow the instructions on its box and you can easily add volume to your ponytail.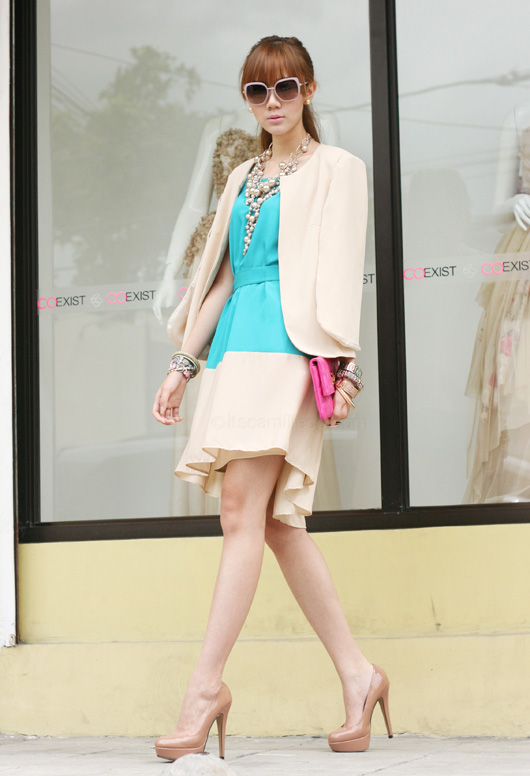 Hype this look on Lookbook.nu here.
P.S. Don't forgot to vote for me at the Nuffnang Asia-Pacific Blog Awards for Best Fashion Blog! You can vote more than once if you have multiple Facebook accounts. If you only have one Facebook account, you can still vote more than once by voting every 2 hours. Vote here or click on the badge I placed on my sidebar (upper right). Thank you so much! :)