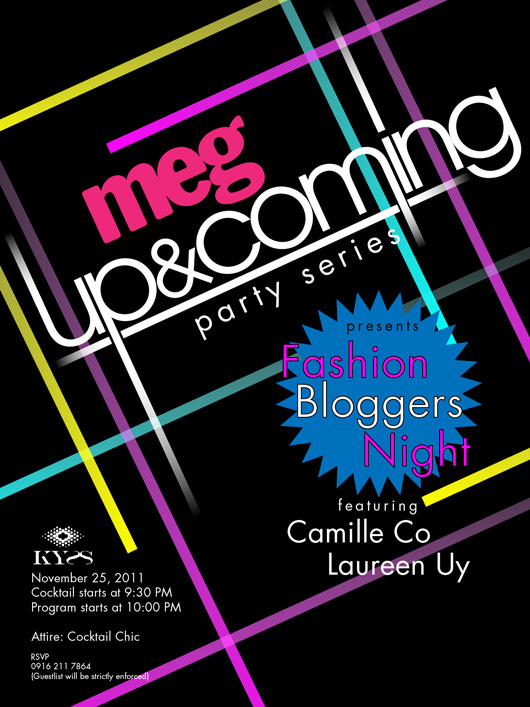 Meg Magazine is throwing a party for Laureen and I this Friday at Kyss. We've just finished shooting our AVP for the party yesterday and I can't wait to see the final cut! Here are a few behind-the-scenes photos to tease you.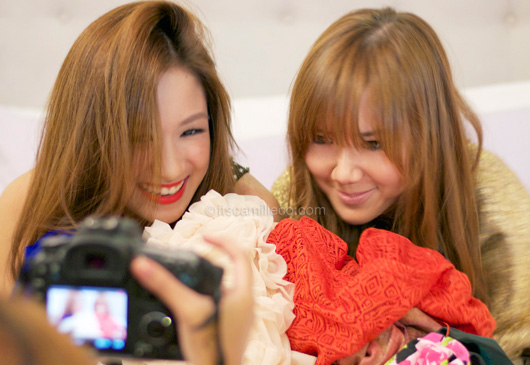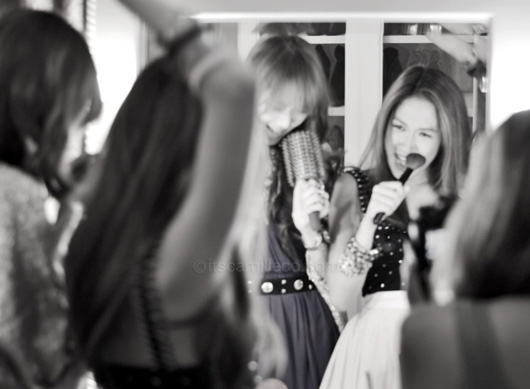 Don't our behind-the-scene photos look exciting and fun? And these are just for our AVP! Laureen and I have also prepared a little program for our guests. One of which is a special sneak peek of our respective clothing lines' new collections with our best blogger friends Kryz, Patricia and Lissa modeling them. We'll also be giving away big prizes to 2 best-dressed guests of the night. Just make sure to have your photo taken at the Epic Clicks Photobooth before 11:00pm. Laureen and I will personally choose the winners from these photos. Winners will get freebies from Goody, Extreme Finds, The Little Things She Needs, Penshoppe, Sophie's Mom, Coexist and Stylebreak.

I can't wait!!! This is going to be one crazy fun party! I'm actually flying to Barcelona the next day so I'm treating this party as my send-off too!
And because I want to spend my last night in Manila (at least before I leave for Barcelona) with the best of my readers, here's how you can score an invite:
Follow me on Twitter and Google Friend Connect (GFC). (You'll find the link to my GFC on my sidebar to your left. Just click "Join this site")
Tweet this: "Wow! @megmagazine is throwing a party for @laureenuy and @itscamilleco this Nov. 25 at Kyss! I want to party with them! #LaureenAndCamille"
Deadline for entries is on November 23, 7 P.M. I will choose 20 winners via Random.org. Each winner gets to bring one friend to the party. As usual, winners will be announced via my Twitter, so guys, make sure to check your Twitter accounts on November 23 at 9 P.M. sharp.
See you! Are you ready to dance the night away? Because Laureen and I are!