Shopping will always be part of a fashion blogger's itinerary during trips abroad. Here's what I wore to a day of shopping around Kuala Lumpur's Pavilion Mall. Of course, I wasn't crazy to wear these 5-inch heels around the mall, I changed to flats right after taking these photos. Nothing , and I mean nothing, will hinder me from shopping to the best of my ability! :)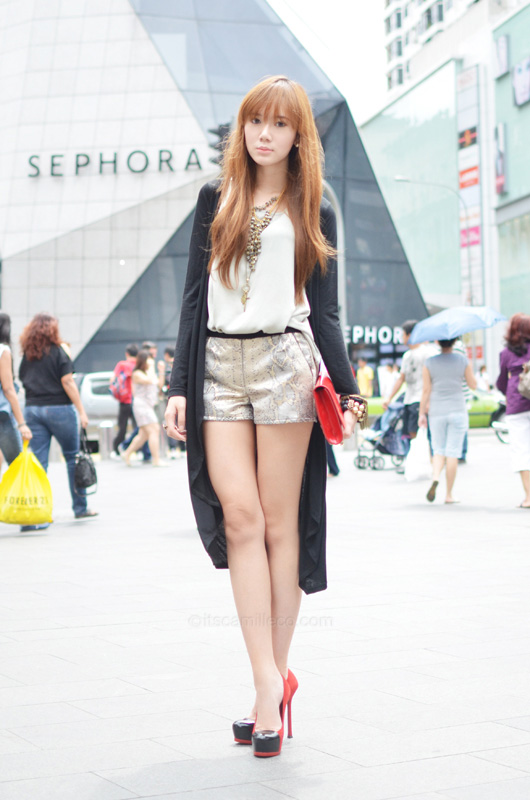 When shopping, I always make sure to wear comfortable clothes. Nothing is more comfortable than this silky top I got from Topshop. It may look like your usual casual top but because of its metallic fabric and silky finish, it's more sophisticated than rugged. I paired it with my metallic snakeskin-print shorts to continue the casual but sophisticated vibe. To add a little drama to my outfit, I wore this long cardigan from Causeway Mall.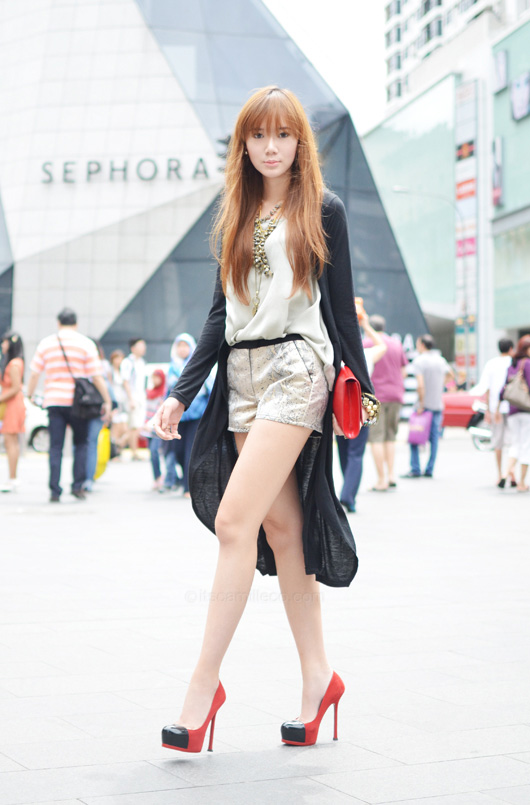 Causeway Mall cardigan | Topshop top | H&M shorts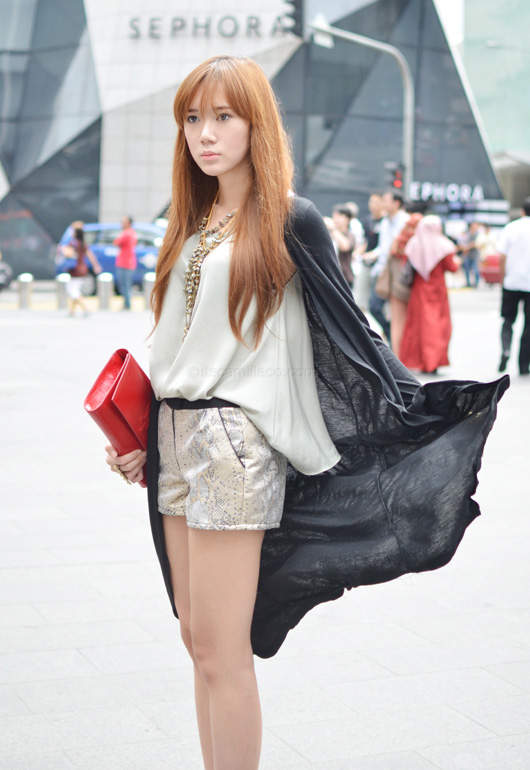 This is me channeling Superwoman or is it Supergirl? You get what I mean! :) I am in love with this cardigan. It can add drama to any look!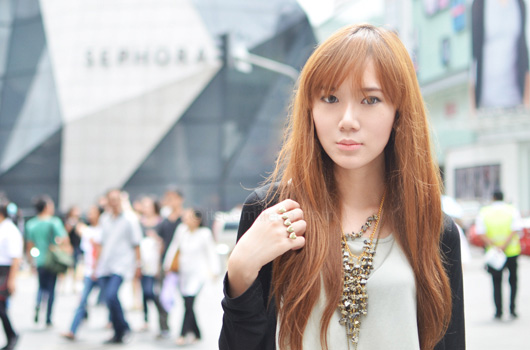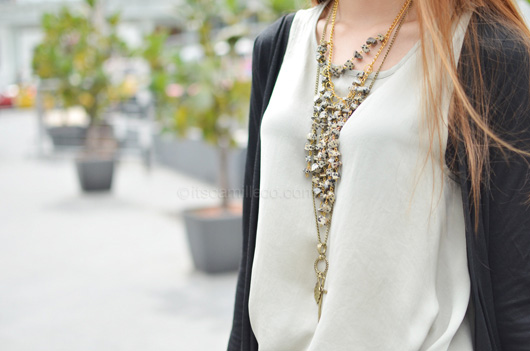 Bubbles necklace I Butingtings cross necklace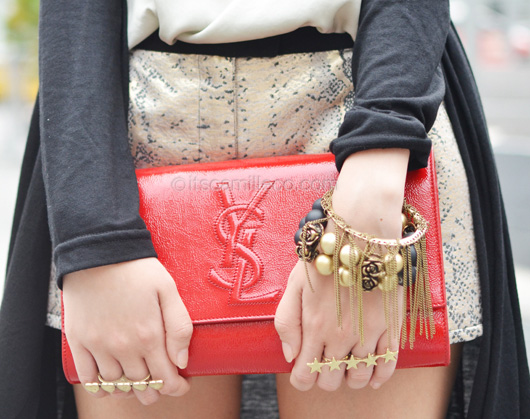 YSL clutch I Fayeness connector rings I Extreme Finds gold fringe bracelet | SM Accessories gold/black bracelet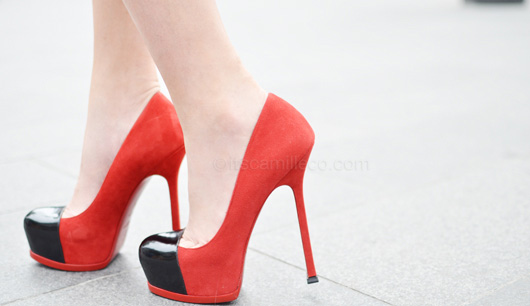 YSL shoes
Hype this look on Lookbook.nu here.
I'm definitely going back to Malaysia! Aside from having so many tourist attractions which I have yet to explore, it's actually a great shopping destination too! Prices are a little similar to Hong Kong's. Plus, the food is just waaaaaay too yummy!
Oh traveling, I really can't have enough of it. It's one of the best ways to learn new things and enjoy what life has to offer. If only I had all the money in the world, I'd drop everything in a heartbeat and just explore the whole world.
P.S. Thank you Tippy of Googly Gooeys for taking my photos :)