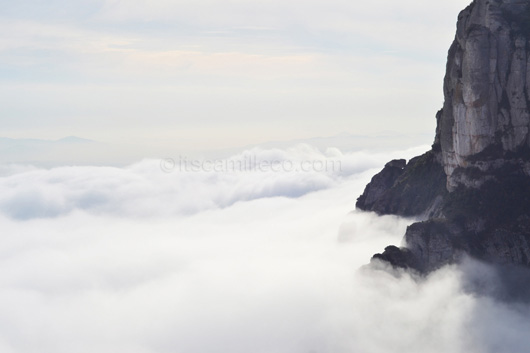 Montserrat is such a beautiful place. When our bus was going up the mountain, this was our view. It seemed as if we were floating in heaven!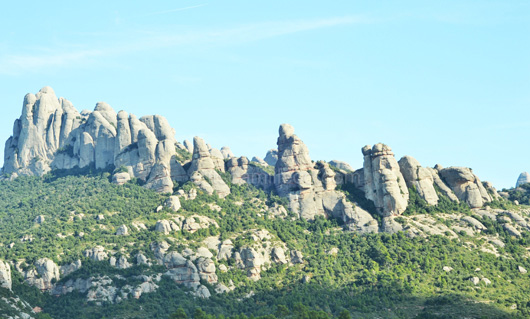 When the clouds finally cleared up, the view was even more spectacular!
Here's what I wore. I decided to wear thicker clothing because according to my research, Montserrat can be a little bit colder than Barcelona. Clearly, I came prepared haha! :)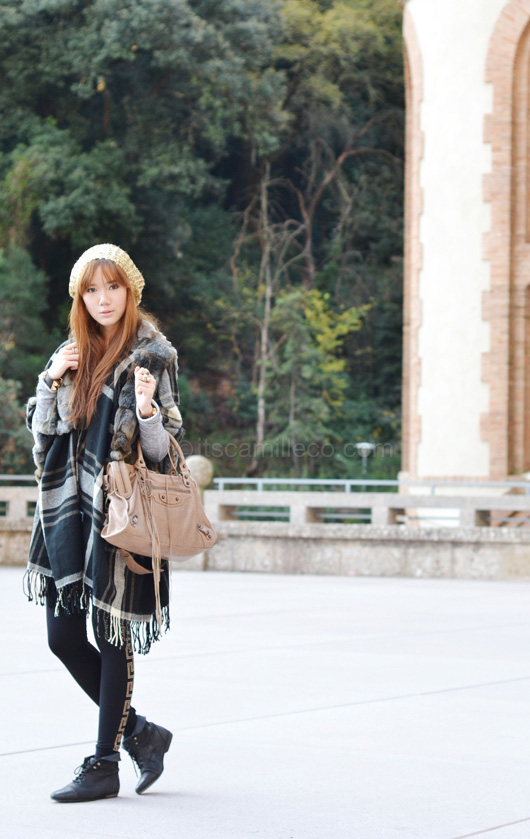 Balenciaga bag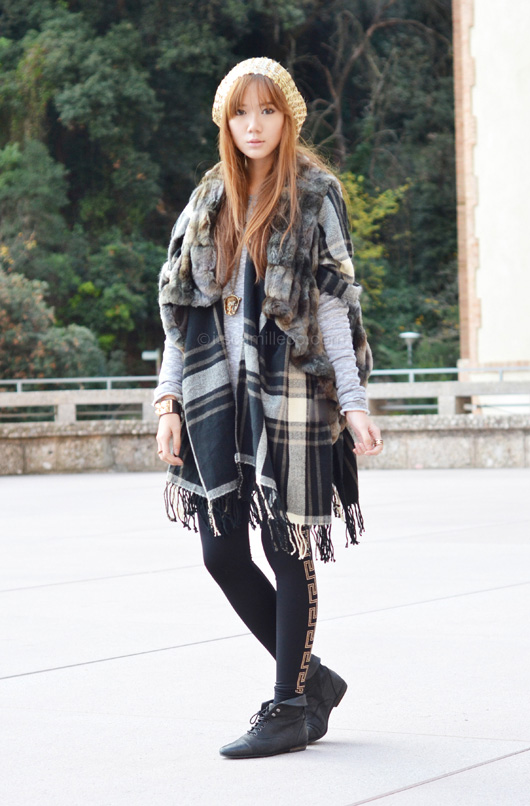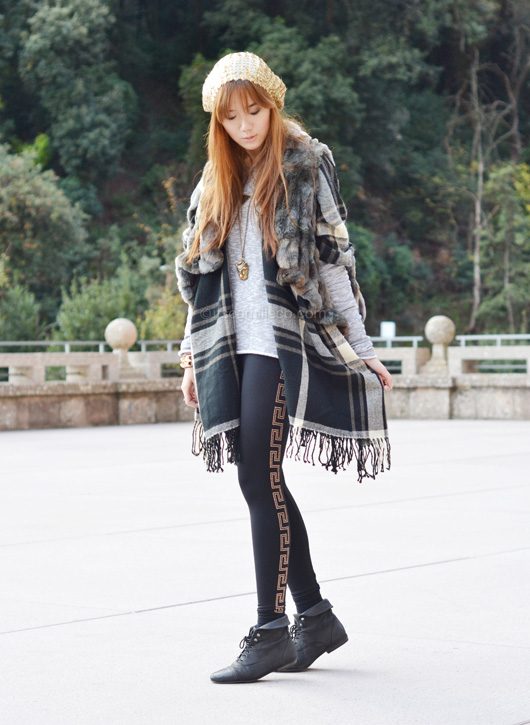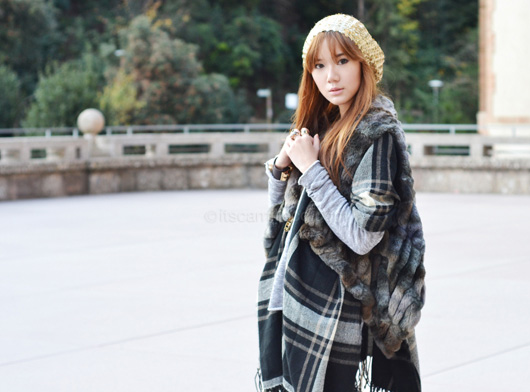 H&M sequin hat | Topshop sweater | H&M plaid shawl | ZARA faux fur vest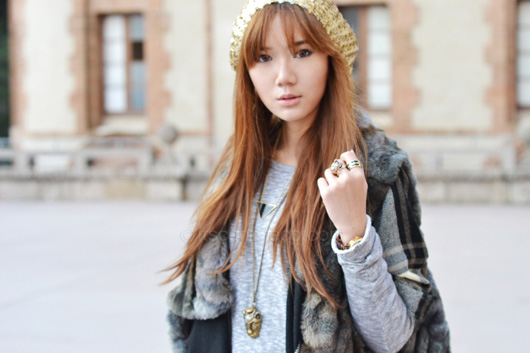 Five By Five triangle pendant necklace | Mango leopard necklace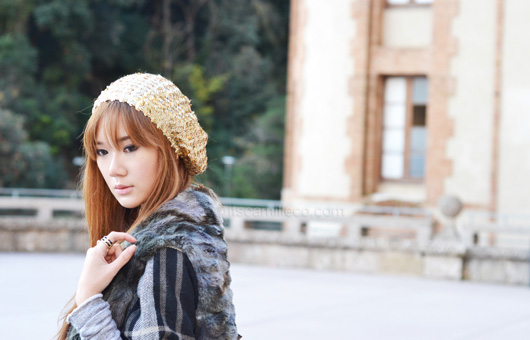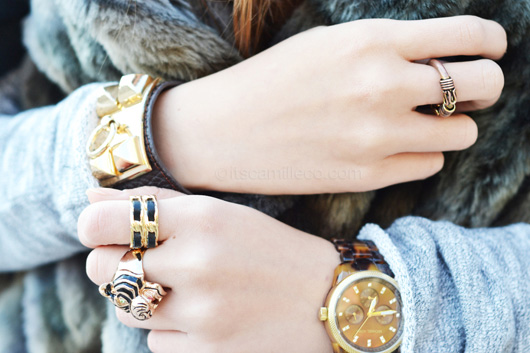 Five By Five leather cuff | Michael Kors leopard print watch | Mango rings | Thrifted tiger ring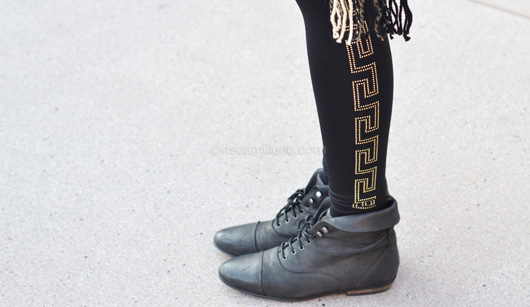 Versace x H&M leggings | Topshop boots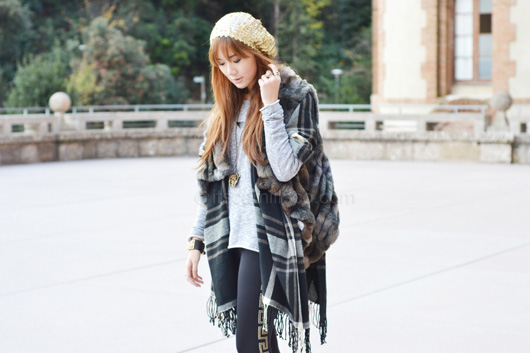 Hype this look on Lookbook.nu here.
This is the last of my travel diary from Spain. I really enjoyed my week-long stay in Barcelona. I can't wait to visit the city again for the 3rd time! I feel like I still have much to explore. :)
P.S. I'm currently selling my barely used red Nikon D3100. I bought it just a day before I left for Barcelona and only used it during my trip (which means I've only used it for a week). All the photos you see here and in my other posts about my trip to Barcelona were taken by my new D3100. Send me an email if you're interested to buy it! I'm also selling my brand new, never-been-used Nikon 50mm f/1.8D lens and EN-EL14 extra battery. If you're wondering why I'm selling them, it's because I changed my mind and decided to upgrade to a D7000. :)