Who knew torn and tattered clothing would one day serve as an inspiration for a subtly sexy top like this?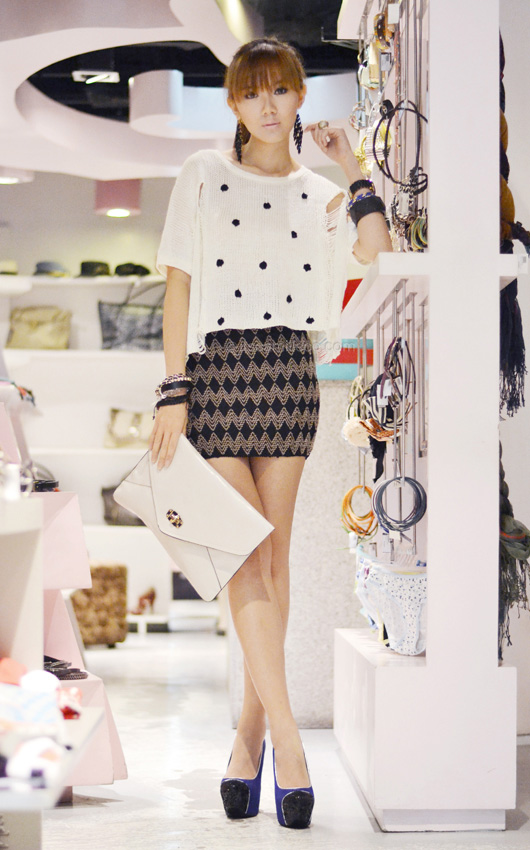 Let me tell you the story behind this outfit–someone ambushed me and tore my top apart. Okay, I kid, I kid! :) This was actually what I wore to the first leg of the Blogger Meet&Greet for one of my favorite brands, WAGW. Since the meet & greet was happening just a few hours after my arrival from Barcelona, I had no time to prepare my outfit. (Spell ngarag.) Kryz suggested that I just bring a pair of shoes and choose my outfit right there at WAGW, Robinsons Galleria, which is where the meet & greet was going to take place.
Ooookay. Spontaneity, here we go!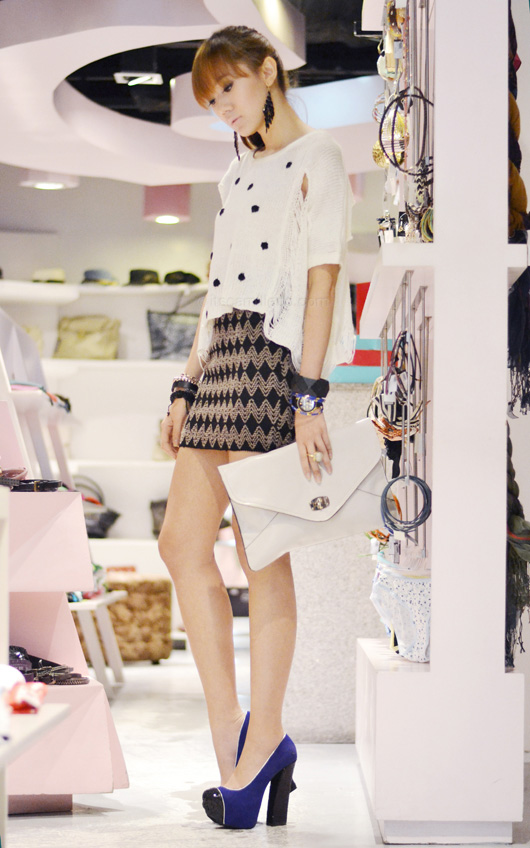 Thank God WAGW is a one-stop-shop full of everything and anything a girl wants (Ha! I got to insert that line! Get it? For those who don't know, WAGW stands for What A Girl Wants.)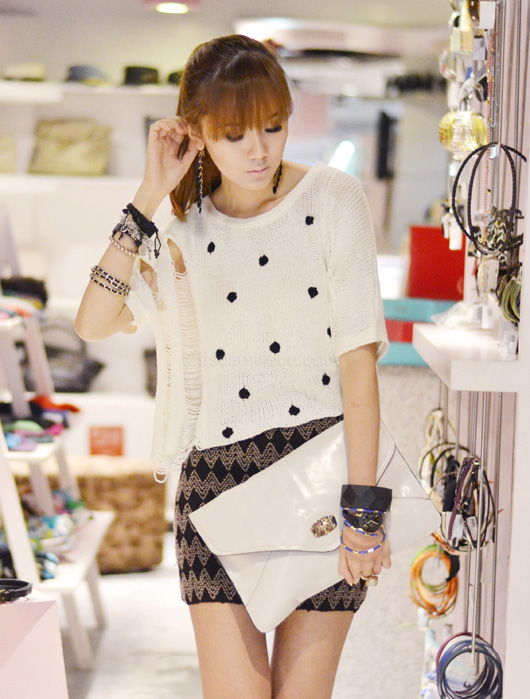 Everything I'm wearing is from WAGW, except for my watch and shoes.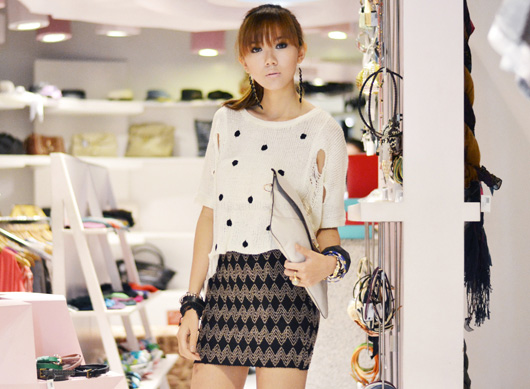 WAGW top, skirt, bag and accessories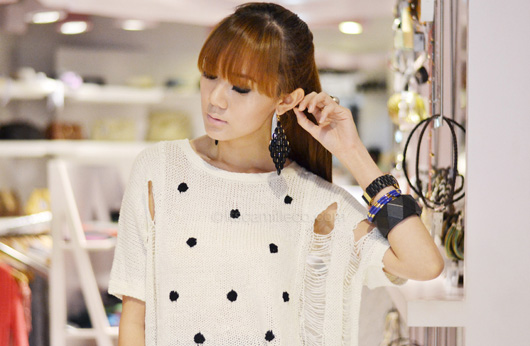 Michael Kors watch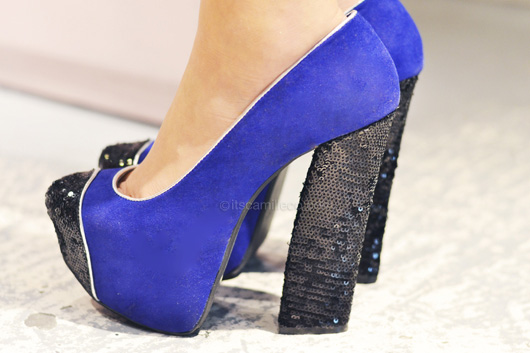 Feet For A Queen shoes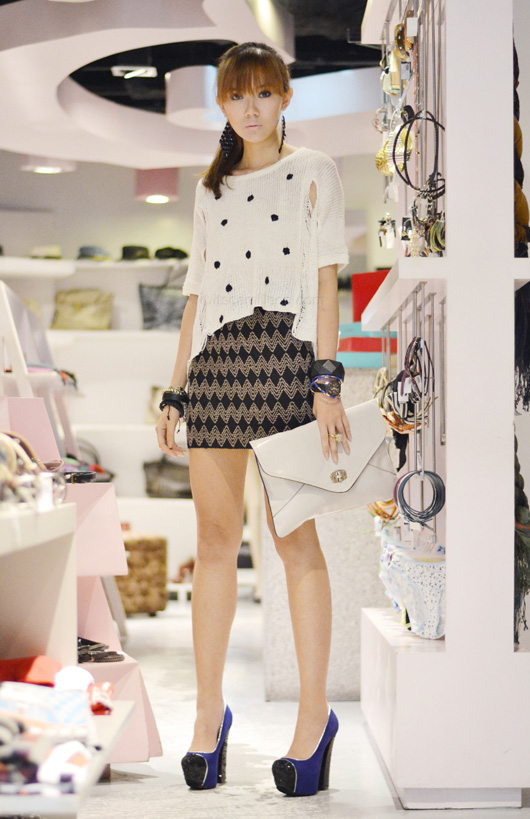 Hype this look on Lookbook.nu here.
I had so much fun at the meet & greet last Sunday which is why I'm really looking forward to the next ones! The 2nd leg, which is happening in Cebu, is already fast approaching and I can't contain my excitement to meet all my Cebuano/Cebuana readers! Double the fun because I'm with my blogger loves Laureen and Kryz! If you're free, I hope you can drop by the WAGW store at SM City Cebu this Saturday and Ayala Center Cebu on Sunday. Laureen, Kryz and I will be there from 2-7pm on both days. We'll assist you personally with your shopping, give you advice and answer all your questions.
For those living in Cagayan De Oro and Davao, the 3rd leg of the meet & greet is for you! See you at WAGW, LimKetKai Mall on December 22 and WAGW, Abreeza on December 23. Kryz and I will be there from 2-7pm again on both dates. :)