Just a quick post on the outfit I came up with for the Mango It Girl competition. In my previous post, I showed you photos of what went on before and during the shoot. Here's the final product!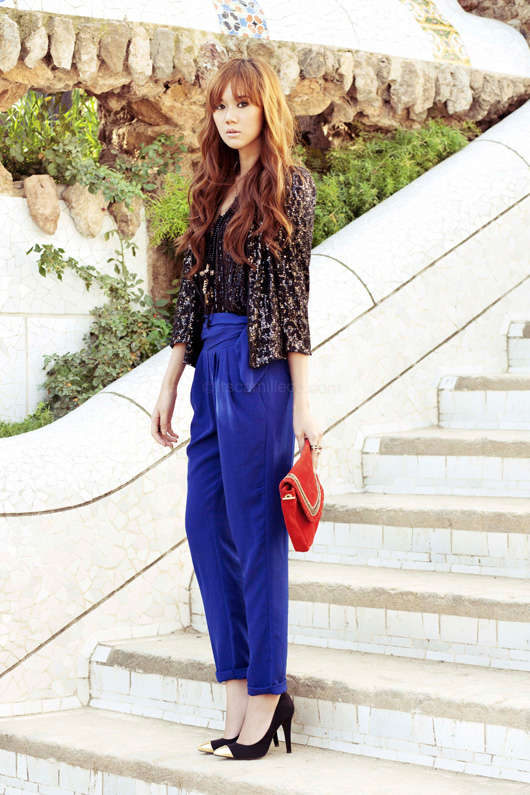 The shoot took place in one of Gaudi's many masterpieces, Park Guell. I've been to Park Guell 2 years ago with some friends. Funny how, at that time, we were pretending to be models shooting at one of the cave-like structures. We were trying to imitate America's Next Top Model's finale.  Fast-forward to now, I'm actually modeling at Park Guell, right smack in the middle of the stairs facing the entrance! Surreal.
For my look, I went for casual chic–something a young and sophisticated girl would wear to a casual night out with friends. I paired a beaded jacket over a beaded tank top. Usually, beaded over beaded, especially shiny ones, can look a bit too much. But I think there's a way to work around it. Like in this case, I made sure my top's beads are different from that of my jacket's. My top has black glass beads on it while my jacket is full of sequins, so naturally, my top and jacket are different in texture and finish. This somehow made my simpler all-black top complimentary to my attention-grabbing black and gold jacket. If you've noticed, I'm also wearing 3 different necklaces. You'd think they might clash with my already sparkly clothes but with the right accessories, I think they can blend in really well.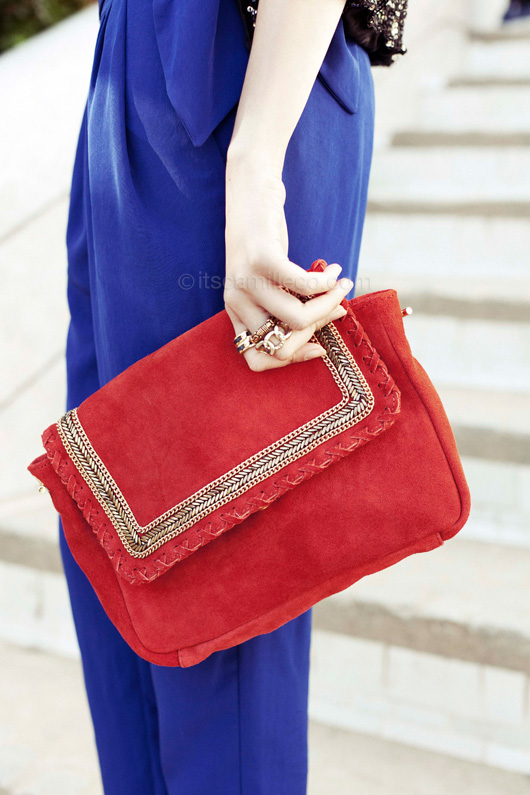 Because my upper-torso is already mega stylized, I chose simpler pieces for the rest. To keep the look young, I added striking primary colors to the mix through my electric blue pants and bright red orange bag. I wore a few gold rings too and refrained from wearing any bracelets. Finished off with classic black pumps with gold accents to tie everything together.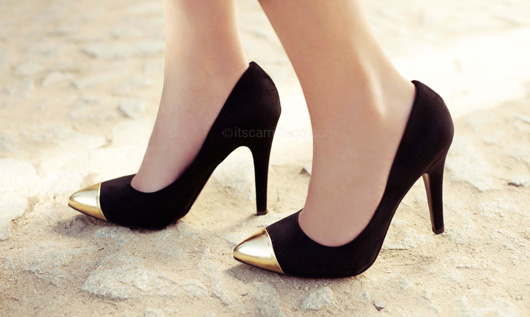 Mango clothes, accessories, shoes and bag | Hype this look on Lookbook.nu here.
I hope you like my look for Mango and vote for me here. I really want to bring not just Pinoy, but Asian flavor as well to Europe! :) Plus, the $10,000 donation prize will really help my country A LOT! It will go a LONG WAY. Anyone with a Facebook account can vote once EVERYDAY. Remember, the winner will be based on votes made here and not "hypes" made on my Lookbook post.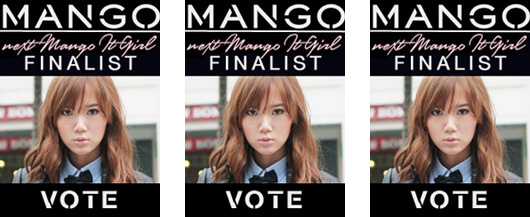 HOW TO VOTE: When you cast your vote here, you will simply be asked to log into your FB account and allow Lookbook.nu's app. To know if you've been successful in casting your vote, a message that looks like this should appear on your wall:

Win or lose, it's been a pleasure to have this opportunity. Thank you for always supporting me! :) I still get so surprised with not just friends and family, but most especially, random strangers backing me up so passionately. I'm extremely moved! Thank you.