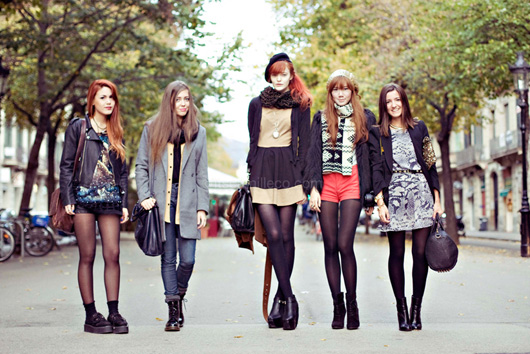 Here we are! The final 5. The chosen ones. The lucky girls, one of whom will become the next Mango It Girl. It was such a pleasure meeting these amazing bloggers (and the great people behind Mango). From left to right: Lua, Kasia, Cosette, me and Alexandra. What Kasia said was right, all these girls look even more gorgeous in person! I can't help but feel like the underdog! This photo was snapped at 8am in the morning, en route to the Mango store along Passeig de Gracia where we had the whole store to ourselves to shop!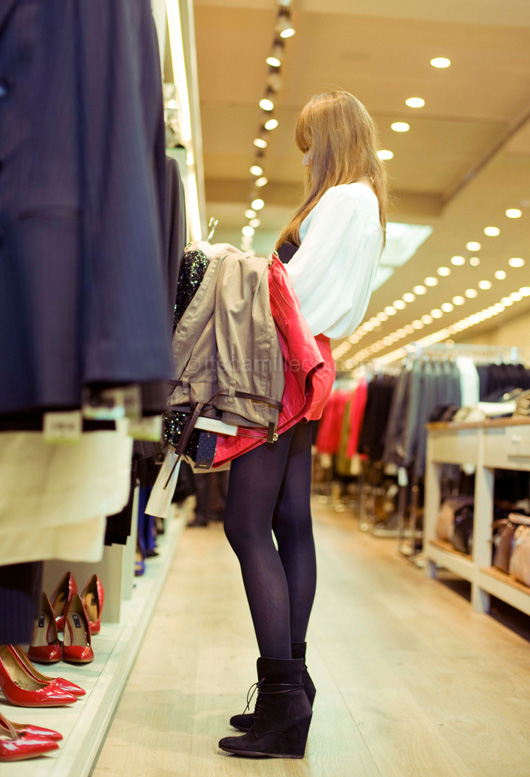 We were given an hour and a half max to shop for our outfits which we'll be using at our shoot (and a few others we like to keep). The only rule was we had to be in head-to-toe Mango.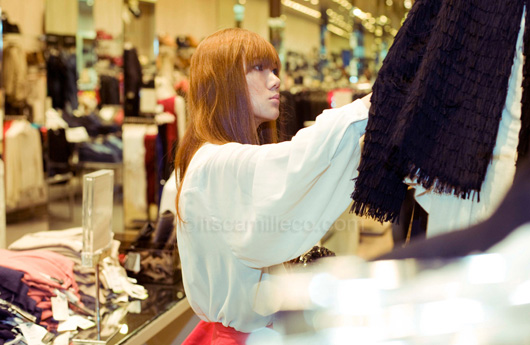 So many nice items to choose from! I actually finished quite early though. After choosing my outfit, I went straight to the accessories.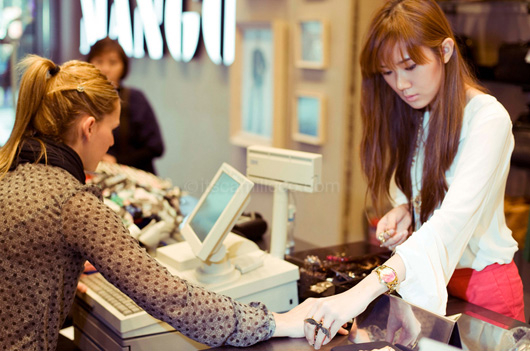 After shopping, we were brought to Mango's flat located just beside the store for hair and makeup.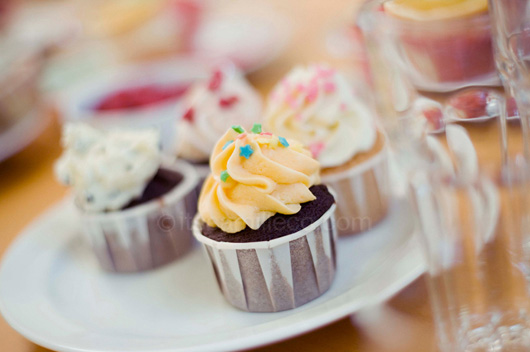 Yay! Mango might have secretly known how much I love cupcakes haha! Of course I got the red velvet flavor.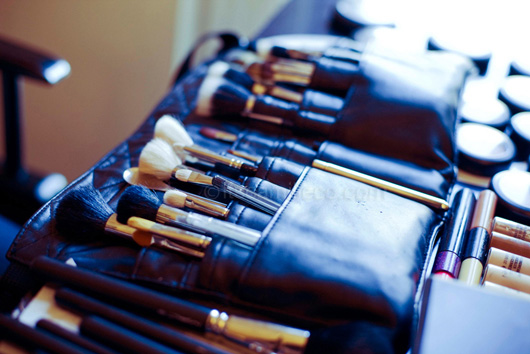 Enough eating. Time for makeup!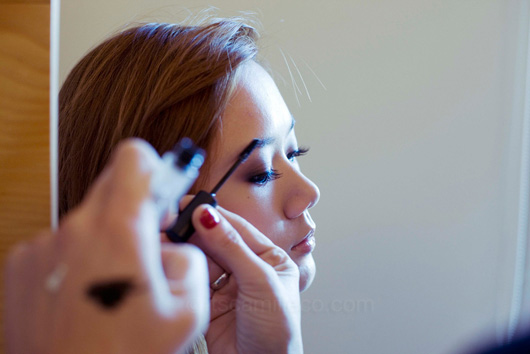 Makeup by MAC and hair by GHD.
All photos by Mango. Here's a BTS video of our shoot too!
This is really a once in a lifetime experience. Never have I thought, not even in my wildest dreams, that I'd one day experience an opportunity like this. I'm proud to be here and to represent not only girls who are like me but also other Asians and Filipinos. It's time we show the world what we can do! Please help me win, not only so that I can star in Mango's SS '12 online campaigns; but more importantly, so that I can bring home that $10,000 donation to be given to my charity of choice. Lord knows we need it!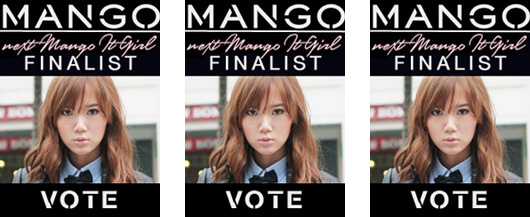 PLEASE VOTE FOR ME HERE. You need not be a member of Lookbook.nu. As long as you have a Facebook account, you can already cast your vote. Just follow the instructions and make sure to allow the app to connect with your Facebook account. Once you've successfully voted for me, something like this will appear on your wall:

Each Facebook account is entitled to ONE vote EVERYDAY. Mango will be very strict with the guidelines. They'll be monitoring fraudulent votes like fake FB profiles so please keep it clean and honest. I'd really appreciate it! I'm already so overwhelmed with the amount of support I'm getting from you. I hope it continues and the votes keep going up until the last day of voting which is on December 11 (Sunday). THANK YOU AND MUCH LOVE! :))