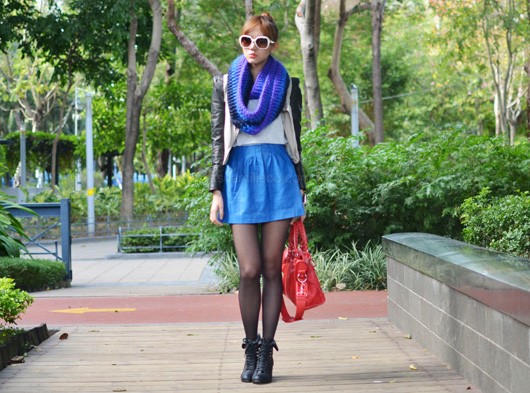 Because I live in a tropical country, every chance I get to layer, I layer! :) Aside from the sights, food and shopping, the prospect of dressing up in my cold-weather-clothes is another reason why I love traveling.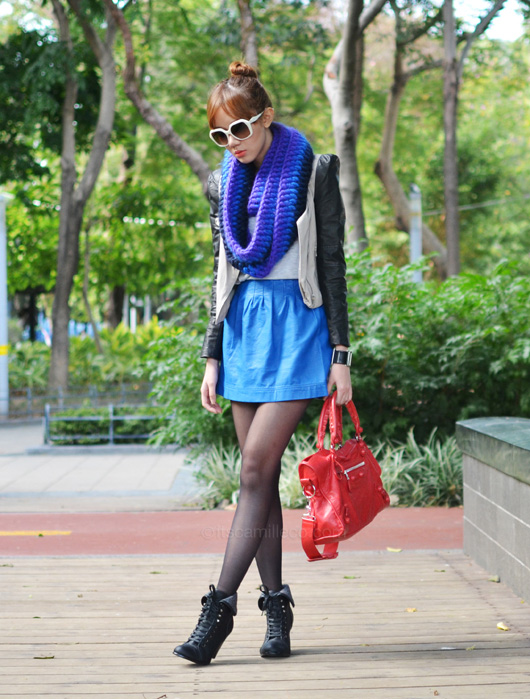 Cold weather or not, I'm still playing with color. I love how the gradient effect of my scarf sort of continues down to my skirt. My look is made even more fun and young through the contrast created by my lip color, bag and sunnies.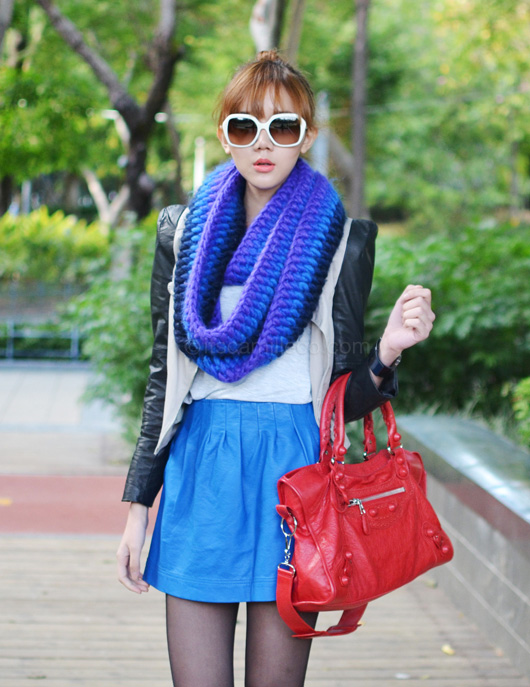 People don't see me in sunnies often. I used to feel super conscious in them (still do), which is weird because most people hide behind sunnies. I feel like with my already snobbish face, donning sunnies would make me look even more snobbish. Parang ang star ko lang! But this is a new year after all, so let's make changes! No more squinting under the sun and showing the world my make-up less eyes complete with eyebags and dark circles and all.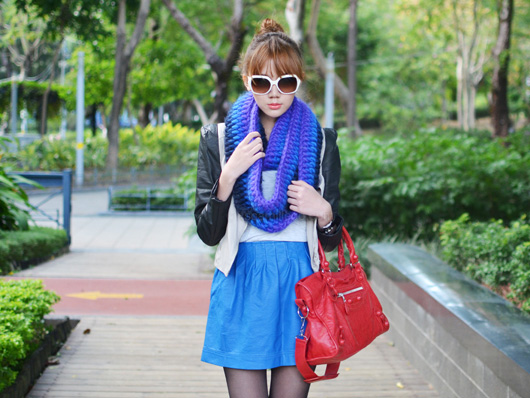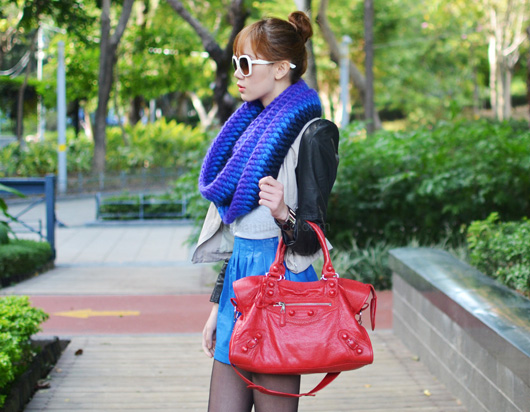 Details jacket | Forever 21 top | Pull And Bear leather skirt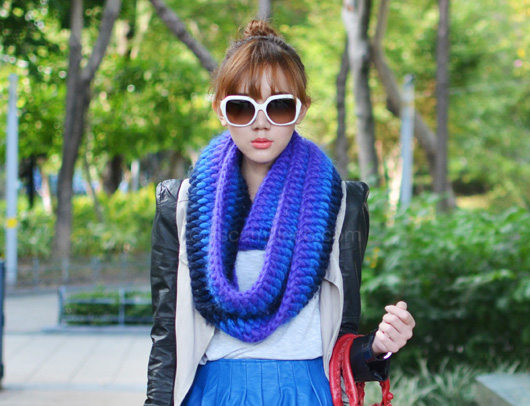 Rike Feurstein scarf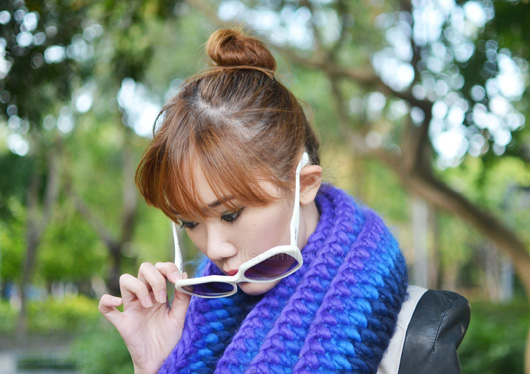 Miu Miu sunglasses | Goodyspin pin (hair)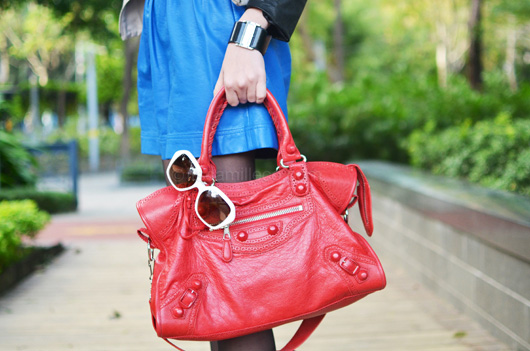 Balenciaga bag | Calvin Klein watch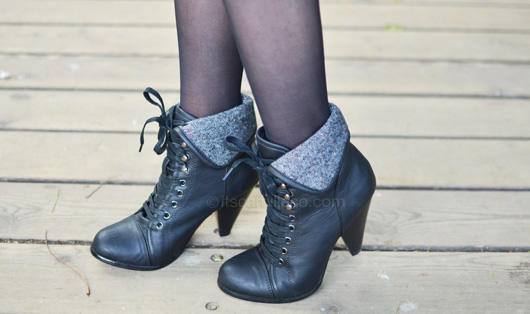 Call It Spring shoes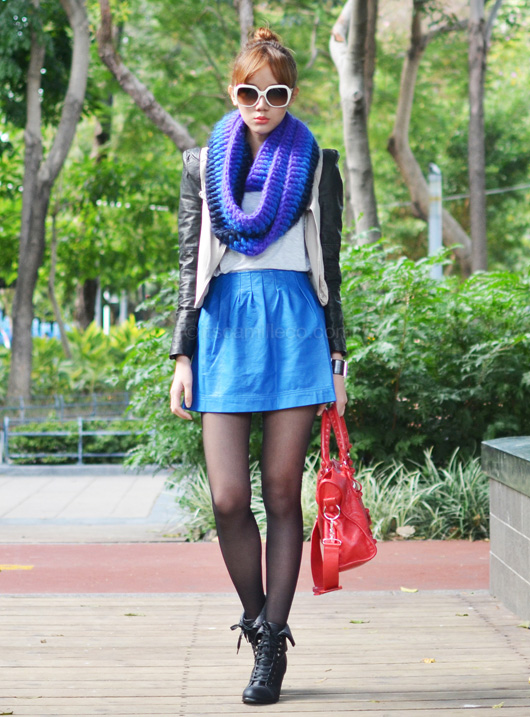 Hype this look on Lookbook.nu here.