It's official. I'm currently addicted to all things orange, lime green, and basically anything fluorescent. I've been bitten by the spring summer bug.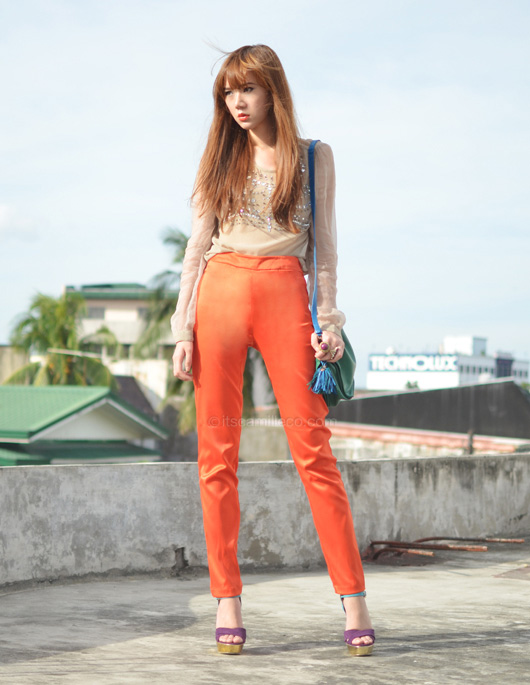 I've never been afraid of color, as you may have noticed. Color splash excites me! For this look, I paired a neutral-colored top with my bright orange satin pants. I made sure my accessories and clothes are in simple designs and basic silhouettes to keep my look classy and sophisticated.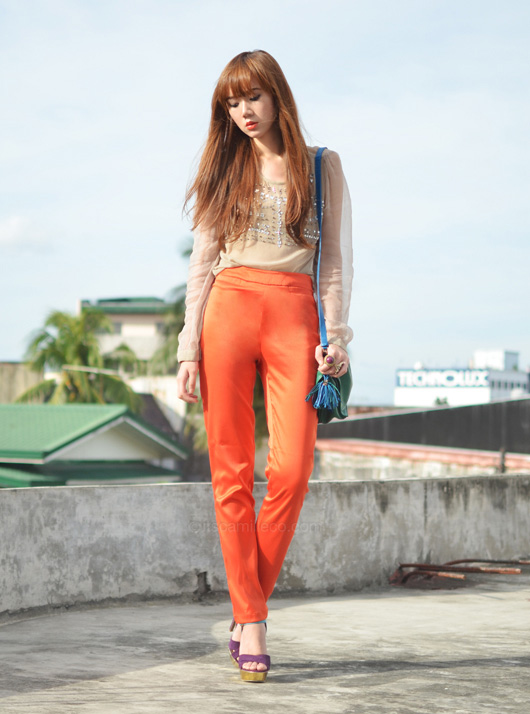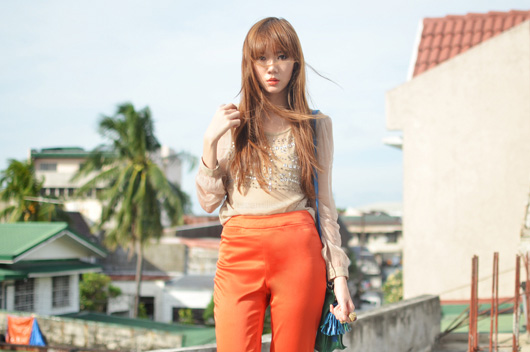 Topshop Infrared and Ohh La La lipsticks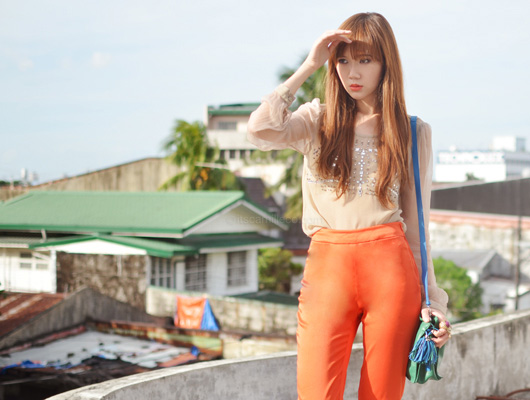 H&M high-waist trousers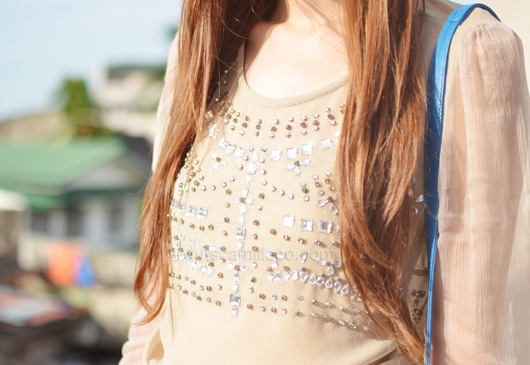 Topshop embellished sheer top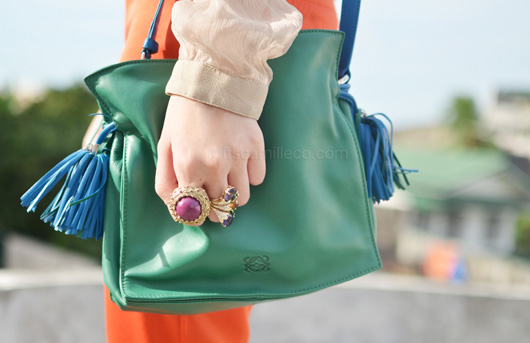 Loewe bag | SM Accessories rings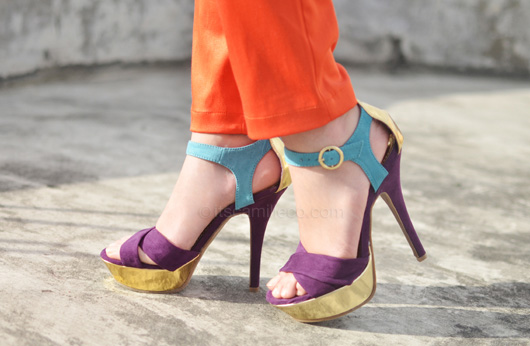 Call It Spring shoes
Shoe alert! These shoes are available in bright pink and orange combo too which is why I had such a hard time choosing which one to get. Thank God for the lovely salesladies at Call It Spring's Greenbelt branch. They are always more than willing to help me out. We end up having a mini survey each time!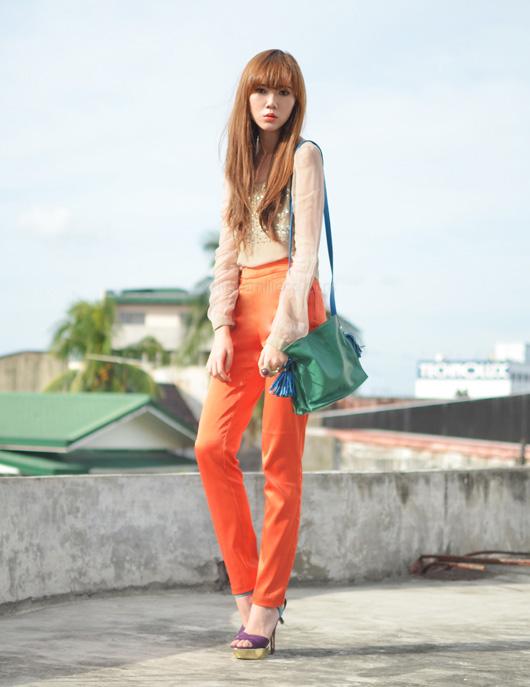 Hype this look on Lookbook.nu here.