"My friend directed the movie." Naks! How cool does that sound? I can finally say I have a good friend who is not only a great photographer, but a budding young director too! She's none other Bianca Catbagan, the girl responsible for the fun video Laureen and I made for our Meg Up & Coming Party and the awesome photographer who shot this and this.
Bianca, together with Jose Antonio Rivera, makes her directorial debut through the film, "Suntok Sa Buwan"–a dramatic movie about 2 boxers: one young and talented and the other, aged but passionate. Watch the trailer here.
Why don't you take a break from watching all those mainstream movies and find yourself pleasantly surprised? "Suntok Sa Buwan" is showing at SM Mall of Asia, SM Megamall, SM Manila, SM Northedsa and SM Cebu from January 25-31. Support young Pinoy talent–independent, honest and fresh.
And because this IS a fashion blog, I've prepared an outfit inspired by the film's theme, boxing.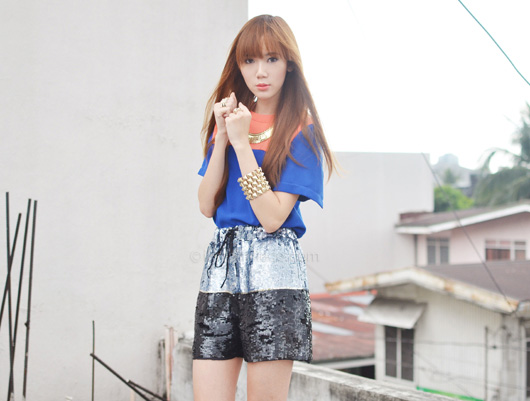 Meet Mannilyn Pacquiao–boxer turned fashion blogger! From the looks of it, I most probably never won a fight (haha!), which must also be the reason why I retired early and switched to fashion. Story of Mannilyn Pacquiao's life.
To my defense though, I once did "arnis" for P.E. back in college (don't ask why), I actually got an A. I don't know how that happened!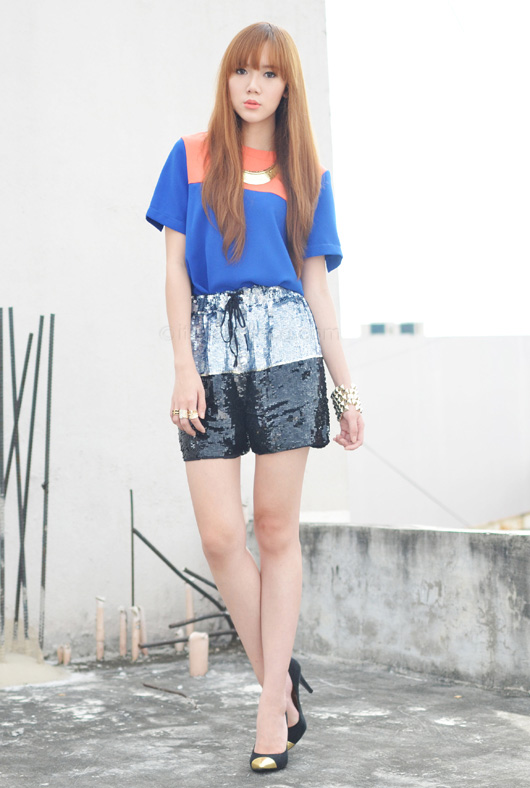 Anyway, so how is this boxing-inspired? It's just the shorts really. I fell completely in love with them when I first saw them and instantly imagined pairing them with a crisp white buttondown polo and a black boyfriend blazer. To me, it was all chic and fasyown. To my sister though, they look like boxing shorts. Needless to say, she despised them and was totally against me buying them.
Pfft. Still bought it anyway. Ha! And now I'm wearing them for a boxing-inspired outfit. :/ My sister is totally wrong! What boxing shorts?! LOL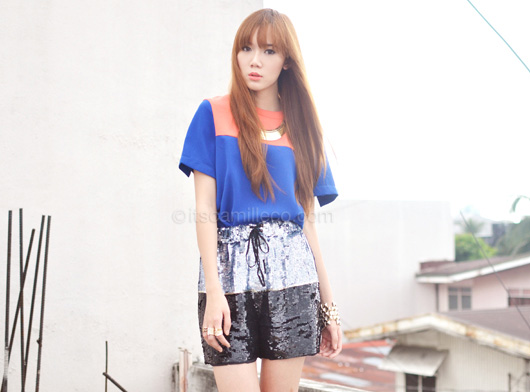 So I'm still in color-blocking mode even as a boxer.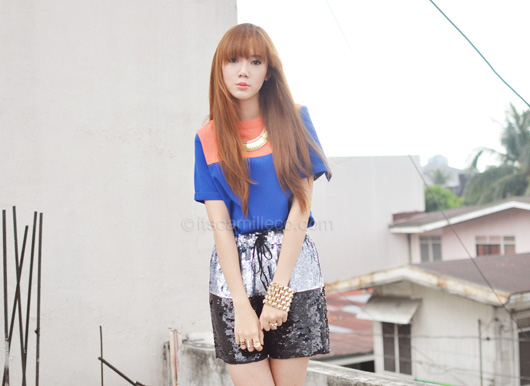 From Hong Kong top 
More minimalist tops like this please!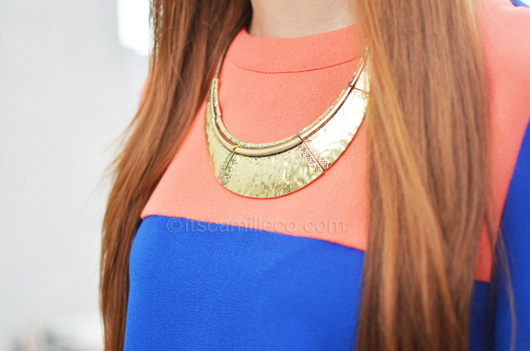 Mauve necklace
More gold necklaces like this please! I've been seeing necklaces like this on everyone! Thank God Mauve has one. Jealous no more. :)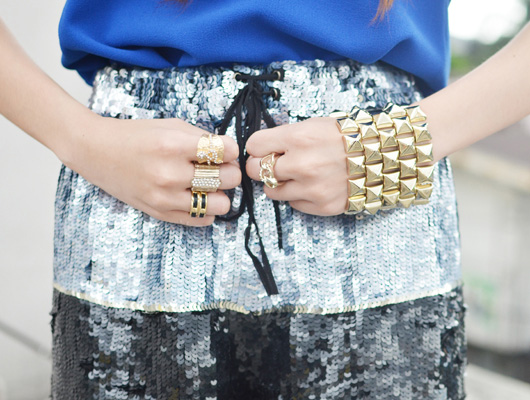 (L-R) SM Accessories gold rings (2) | Mango black and gold ring | Mango gold chain ring | Gothic Princess (Singapore) bracelet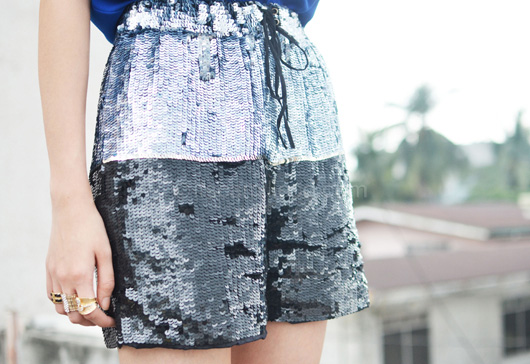 Gryphon shorts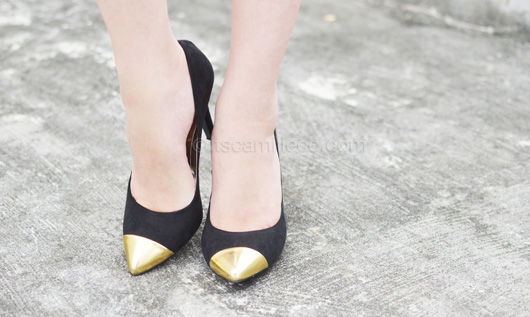 Mango shoes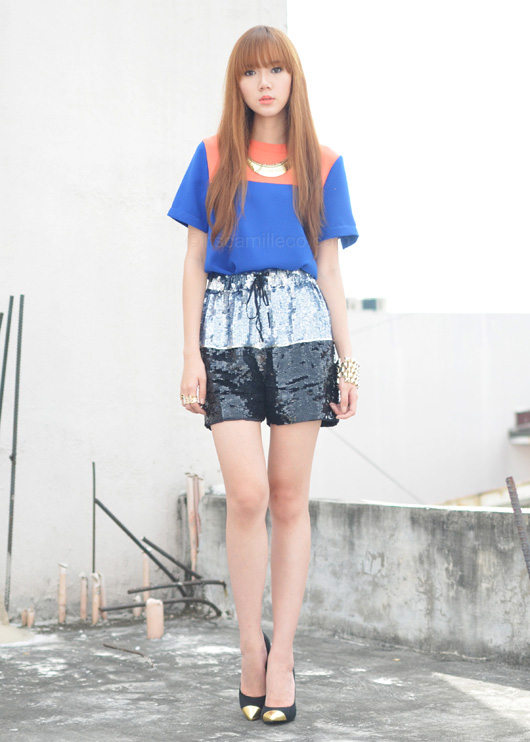 Hype this look on Lookbook.nu here.