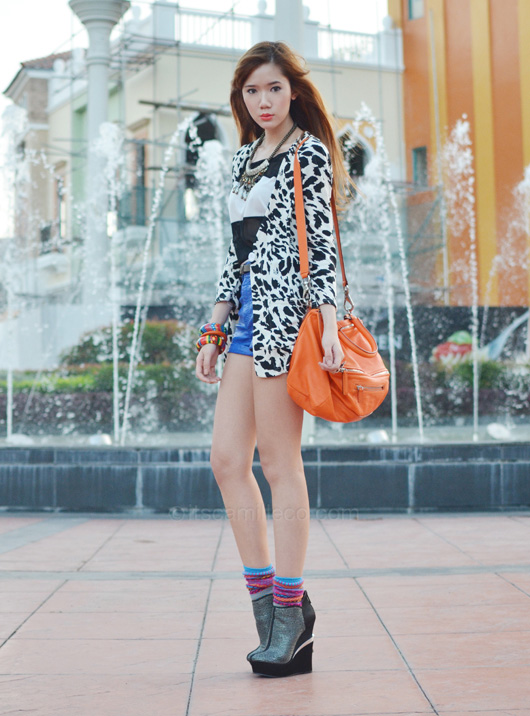 Cardigans have a tendency to look too dropped on some people, especially if you have narrow shoulders. So if you see a cardigan with shoulder pads, even thin ones like my leopard-print cardigan, grab them!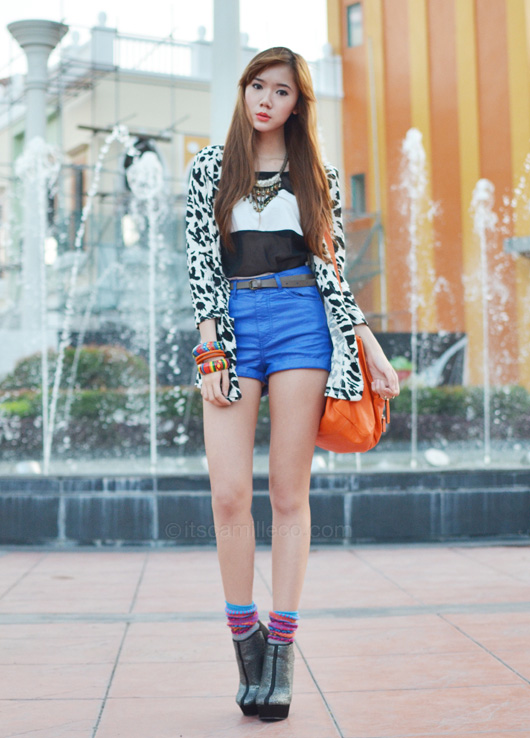 The Closet Goddess leopard cardigan | Korean Rose striped sheer top | H&M leather shorts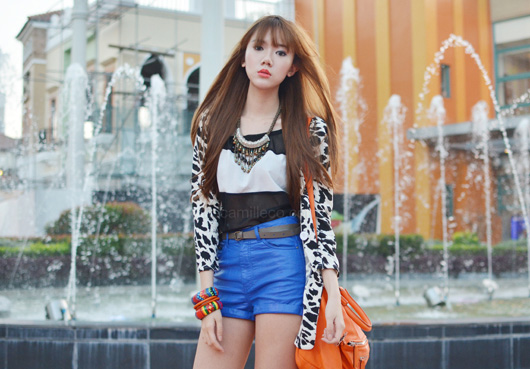 Zara belt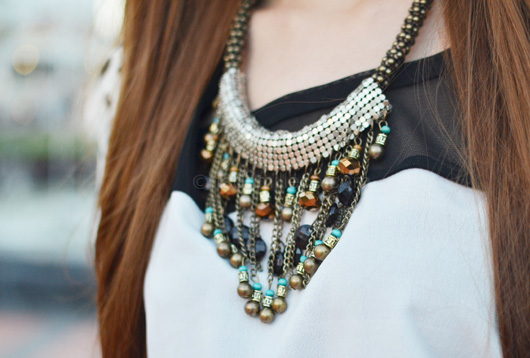 Mia Casa necklace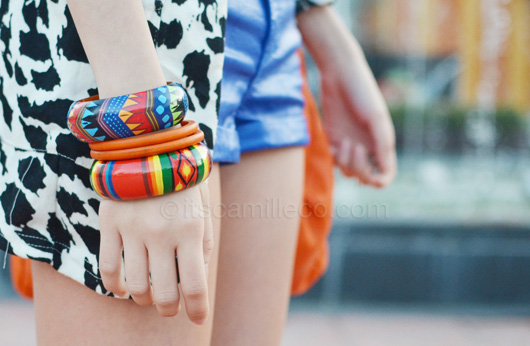 Love Eyecandy orange bangles | Forever 21 printed bangles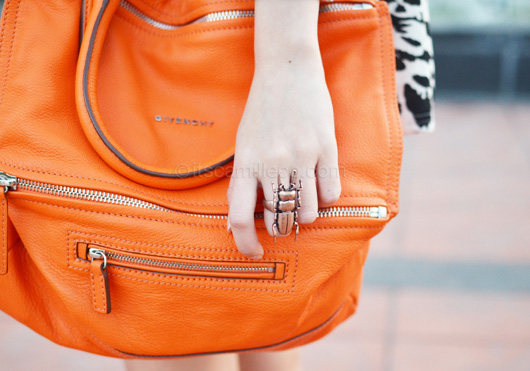 Gifts Ahoy ring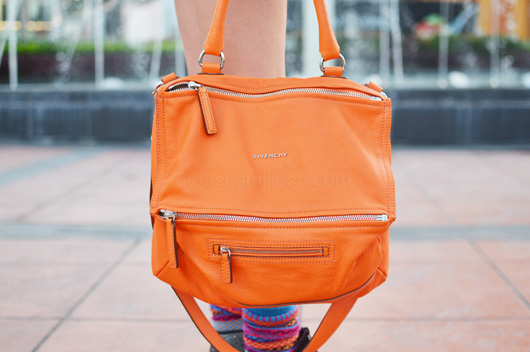 Givenchy bag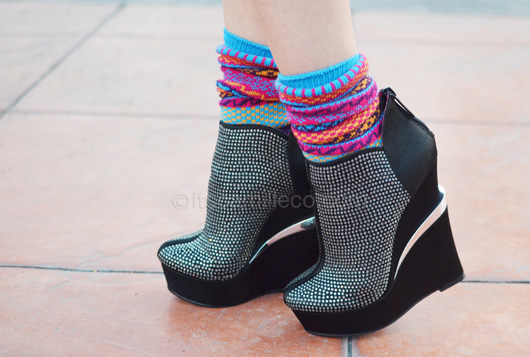 From Hong Kong socks | Michael Antonio wedges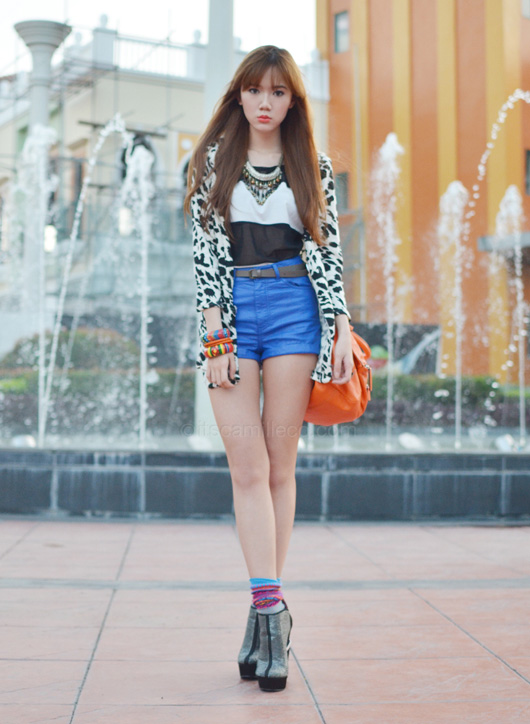 Hype this look on Lookbook.nu here.
For this look, I played around with contrasting pieces. And when it comes to high contrast, black and white is number 1. To push the look further, I added some brights in between. Of course, I made sure there's a touch of orange everywhere (bag, shoes, accessories). As you can see, my addiction to the color hasn't died down yet. It probably won't happen any time soon!