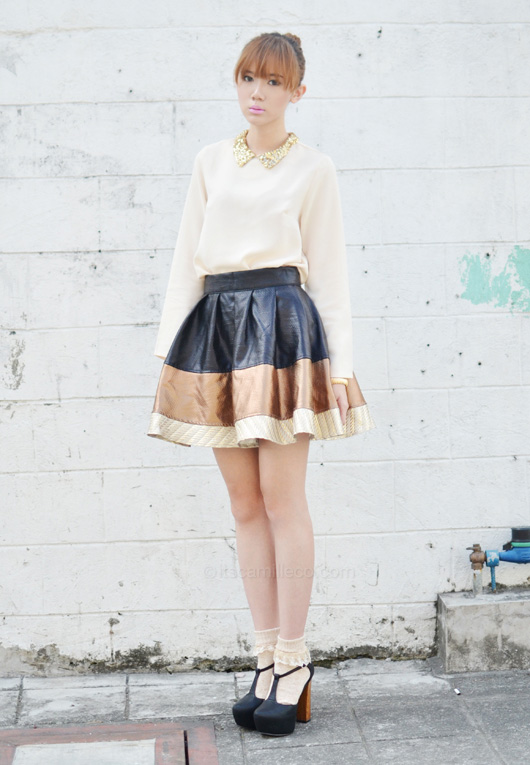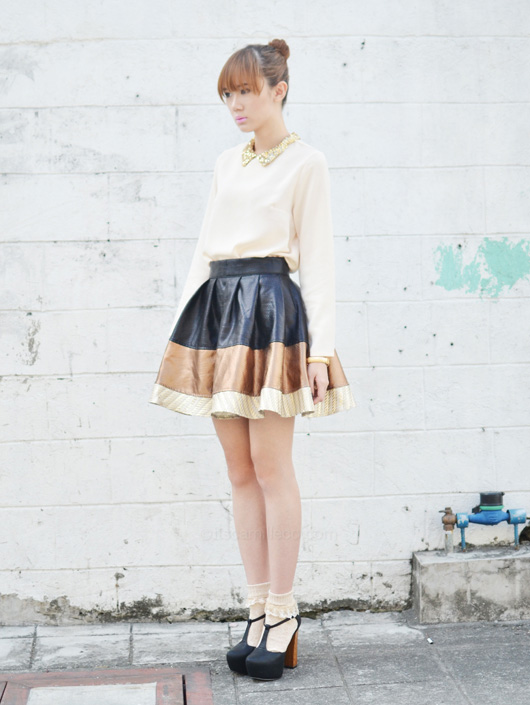 Stylista.PH top | From Hong Kong skirt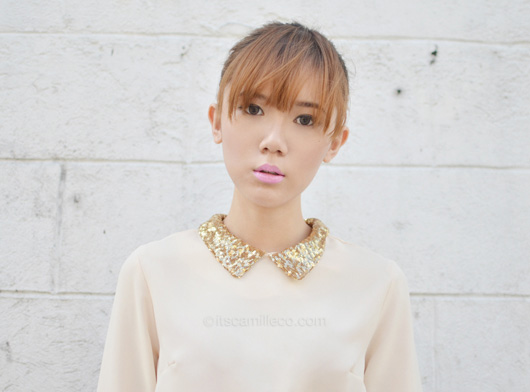 Who needs detachable collars when you have tops like this, already embellished with a pretty sequin collar? I'd probably end up overusing this! It's perfect for lazy days when I just want to wear a pair of leggings or pants. The length is just right too–falling just a few inches below my first hip.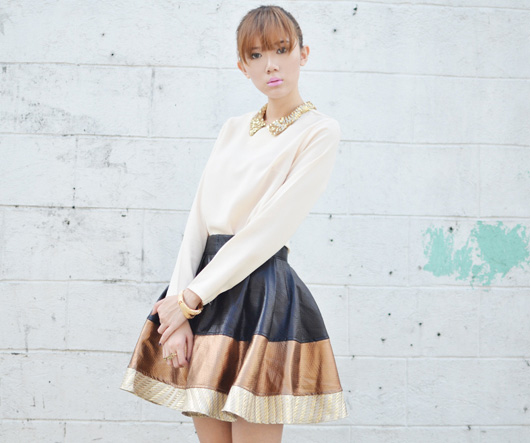 But since I'm not lazy today, I tucked my top in this pretty little skirt I found while shopping at my favorite secret shopping places in Hong Kong. Don't you just love the pleats on it? Even though my skirt is in lame and leatherette, it's still made sweet by the silhouette created by the pleats.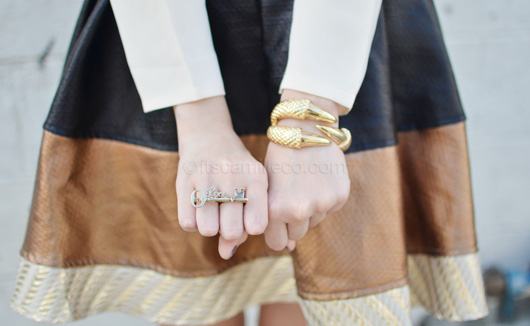 Stylista.PH bangle | Gifts Ahoy ring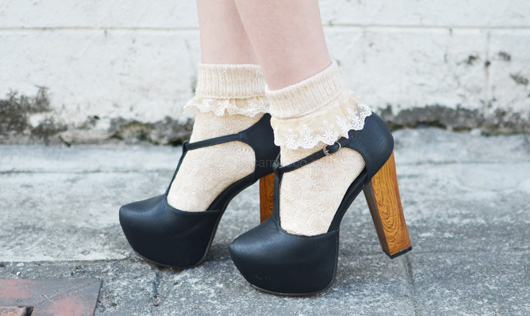 Sugarfree shoes | From Hong Kong socks
What's sweeter than a pleated skirt? Cute frilly socks like these! Instead of pairing them with even sweeter mary janes, I went for these T-Strap heels from Sugarfree. Sugarfree is a Swedish brand that makes high-quality and trendy but affordable shoes for ladies. The brand just arrived in our country recently so I feel extremely lucky to be the one of the firsts to own a pair. They're so comfortable and not to mention, versatile too! I can think of a thousand outfits to pair these babies with–cute, sexy, classic, edgy, and the list goes on!
Check out Sugarfree here. (I got myself a pair of their yummy-colored pumps too!)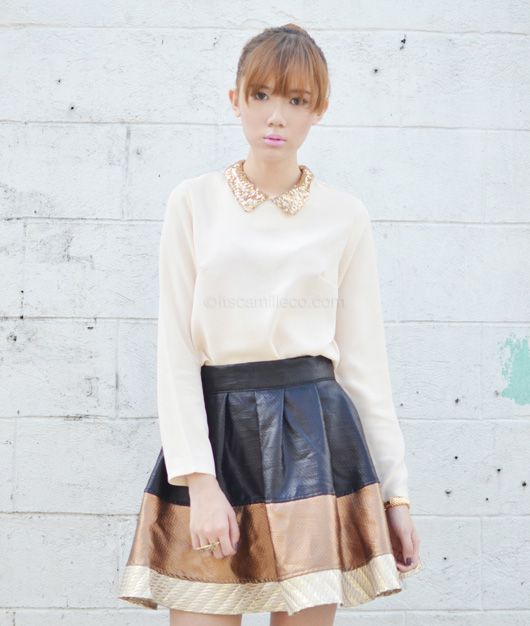 Hype this look on Lookbook.nu here.