Head-to-toe floral again! Oh how I missed this.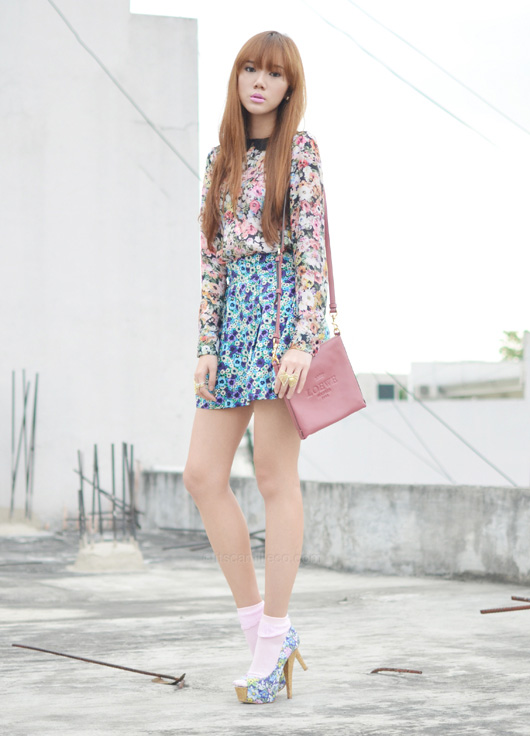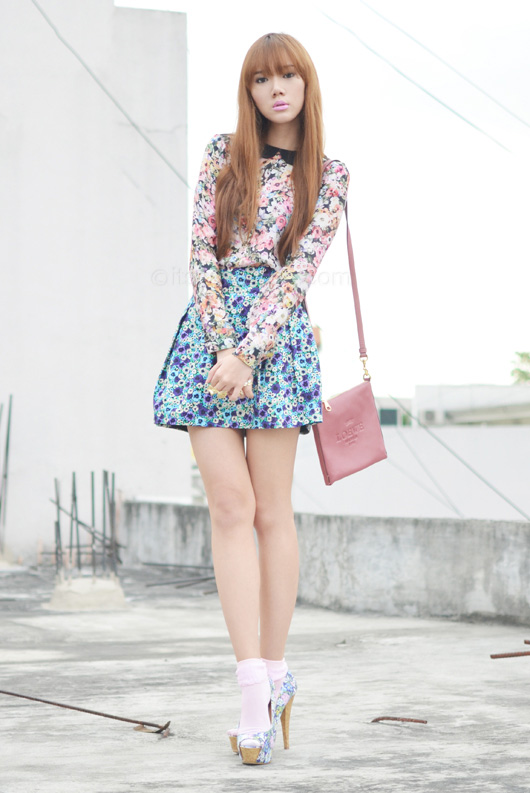 I paired a top and skirt in different floral prints and with not one color alike together. Because they're already so different, I made sure my accessories would not clash or add noise to my look. My socks, bag and shoes are all in colors that belong to the same color family as my top and skirt. This way, they complement and sort of tie the whole look together.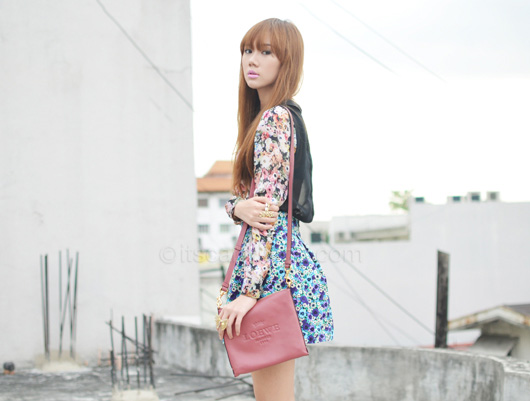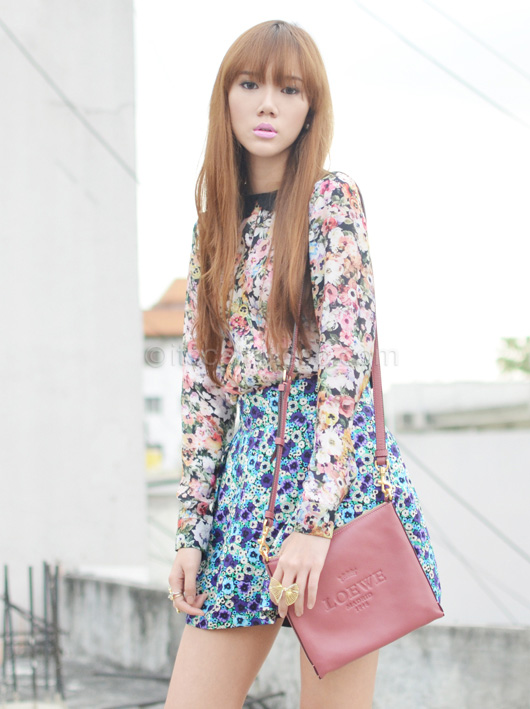 Zara top | H&M skirt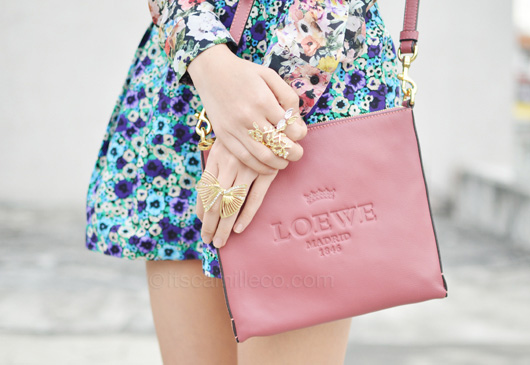 Loewe bag | House of Luxe rings
I found a new accessory haven online! Take a look at all my awesome rings from House of Luxe. I love!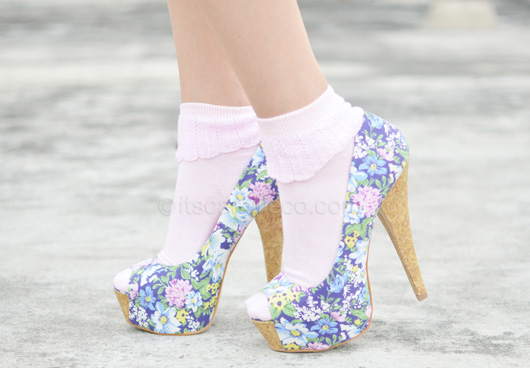 From Hong Kong baby pink socks | High Style Fancy shoes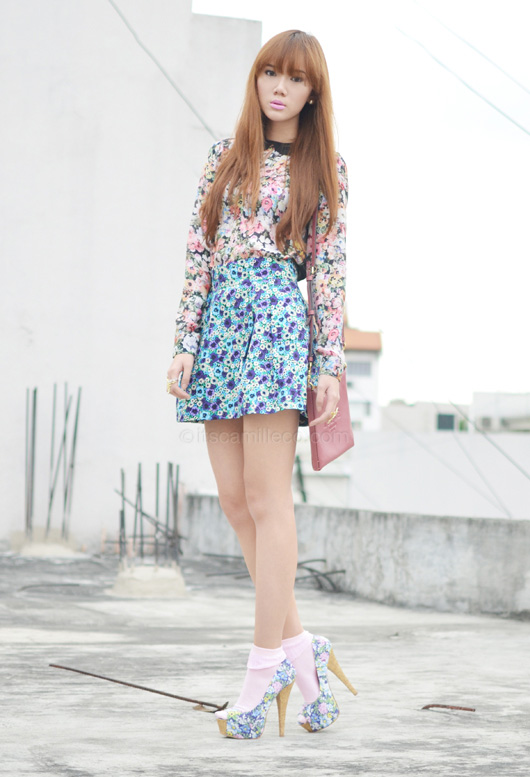 Hype this look on Lookbook.nu here.
I'm actually really surprised at how these photos came out because I was feeling really faint here. This was right before I found out I was sick. Plus, there was a really foul smell when my assistant and I went up this rooftop. She was clicking away like crazy because she could not wait to go down. Haha! Hmm…maybe we should do this more often? Next stop, public toilet! Haha I kid.