Let's take a break from all the sweet and wholesome outfits I've been wearing the past couple of days.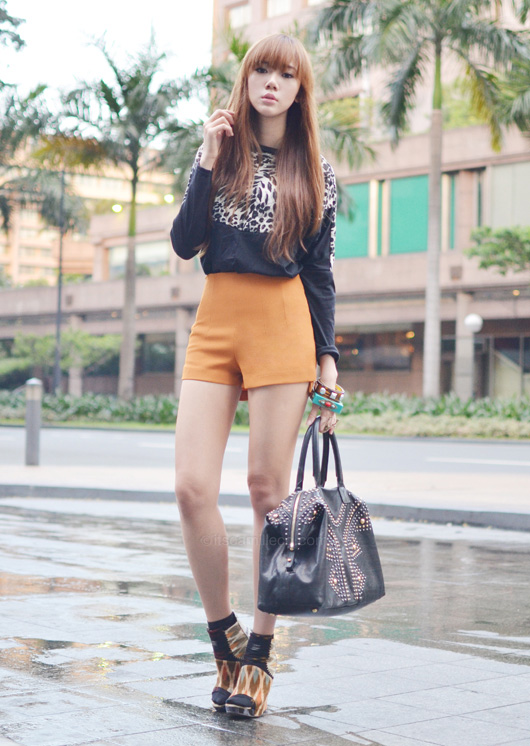 Back to leopard! I just noticed how I always wear my tribal printed shoes with animal prints. Baffles me why I keep doing this. I wish i can come up with a clever fashion genius explanation but… NO. Haha!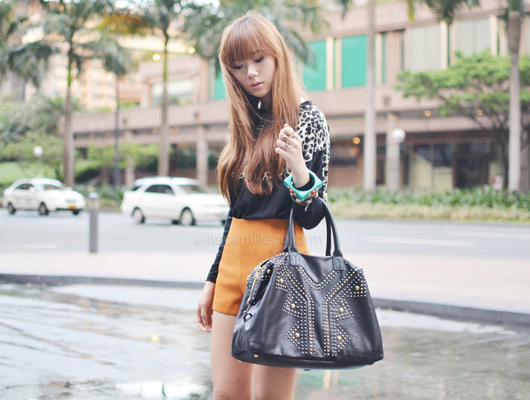 The Closet Goddess sweater | From Hong Kong shorts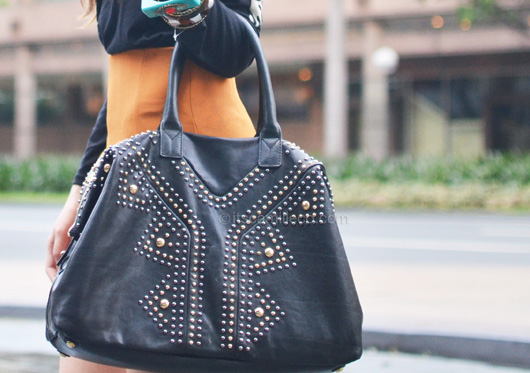 YSL bag
a.k.a the HEAVIEST BAG ON EARTH!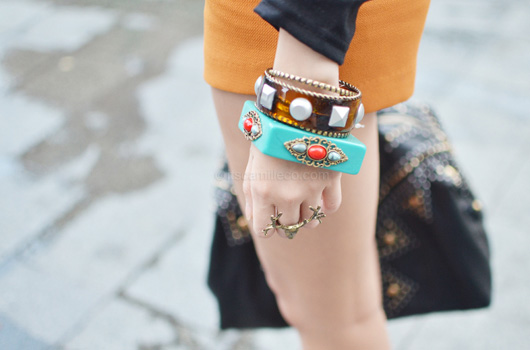 Mia Casa brown and gold bangles | That Quaint Store turquoise bangle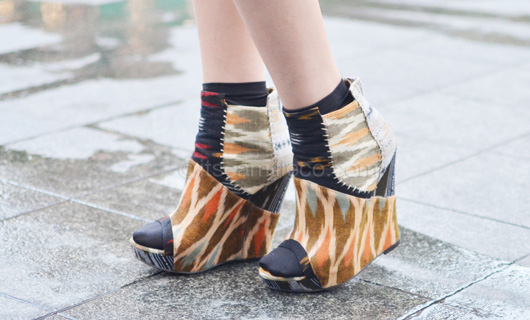 Aldo shoes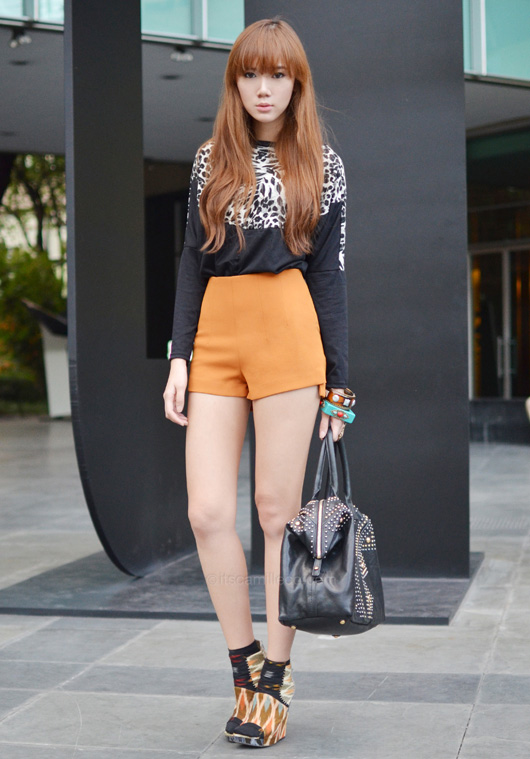 Hype this look on Lookbook.nu here.